This is Kerrie and Dave's son, Dez. I did a maternity session with Kerrie shortly before his birth. Baby Dez turned three months old today an Mom and Dad celebrated by having a little photo session. He took in a few zzz's as we started, so I took advantage of the moment...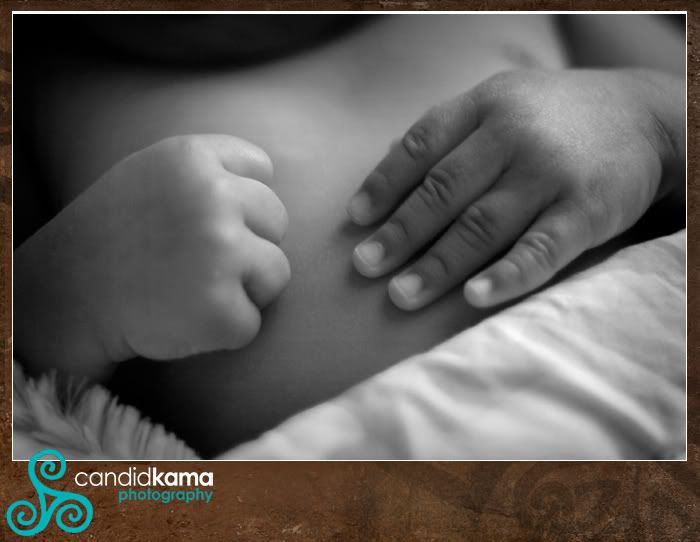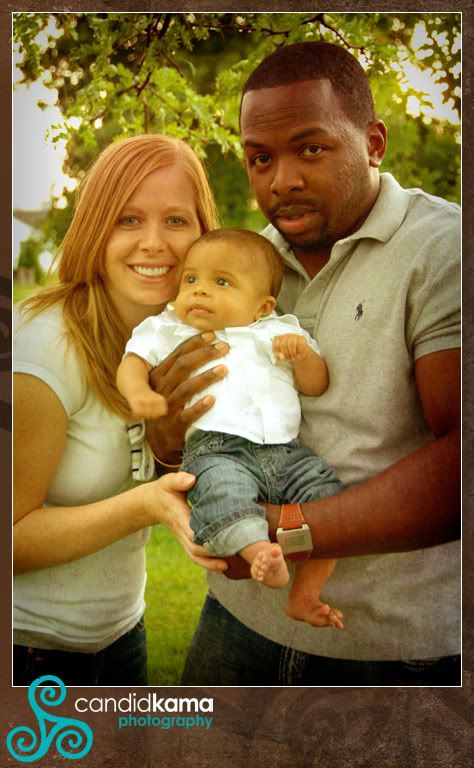 We were going to meet in the park, but the elements of weather
had other plans, but we were able to get a couple of shots outside
in their back yard.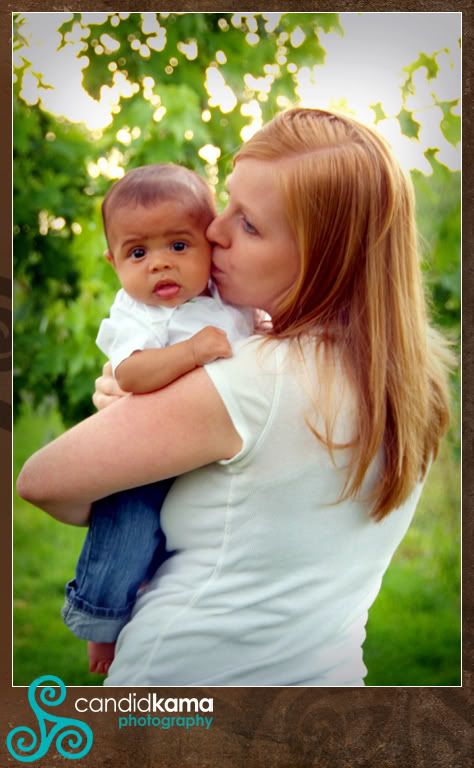 Who can resist that face?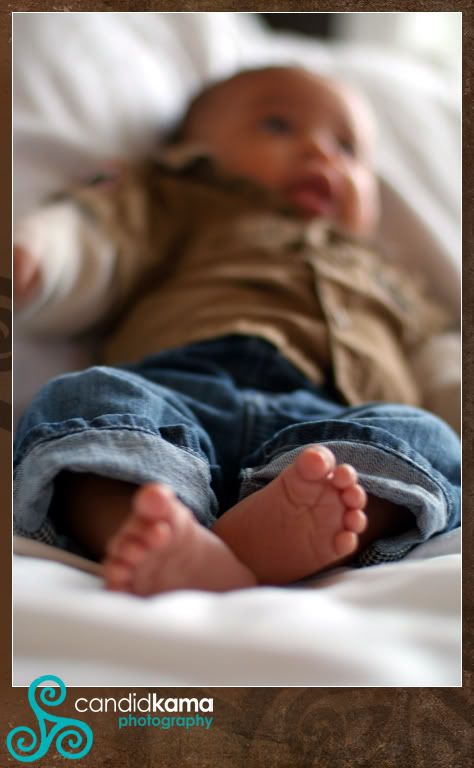 Mommy likes to give little zerberts to his cute lil' toes...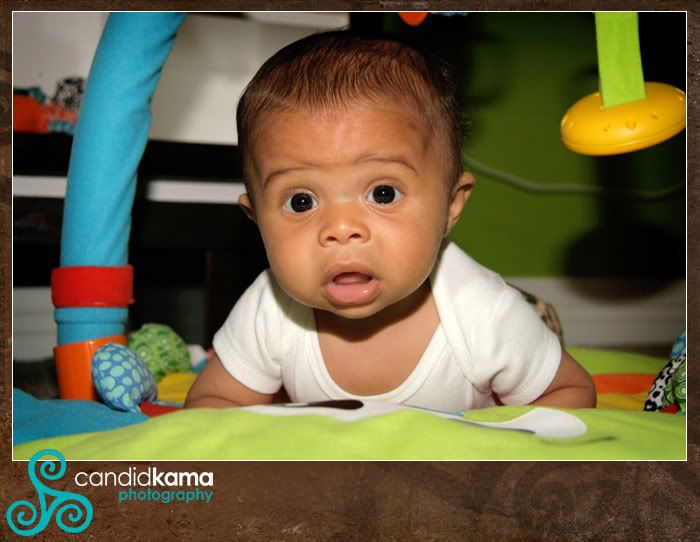 Dez was holding his head up so good for three months old, he was a pro.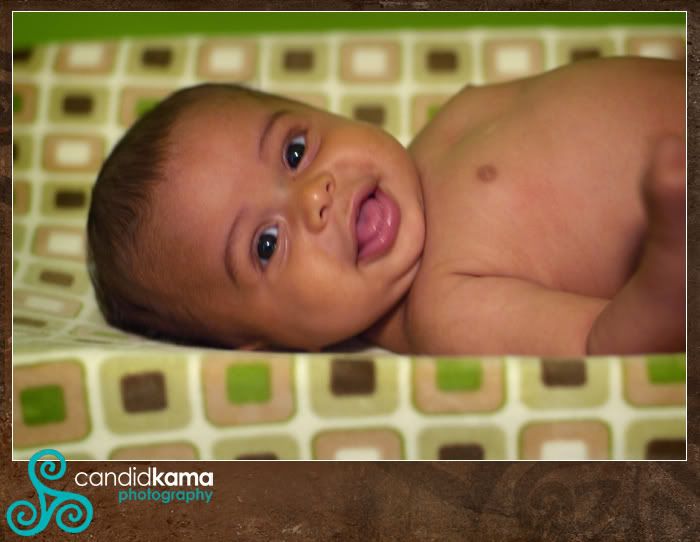 This was just too cute not to add to the blog.
Labels: Little Ones