I'd been looking forward to this wedding for some time and it was without a doubt one of the coolest weddings I've had the pleasure of being a part of. I've known Carrie and Ben for a few year's as Carrie was our neighbor. They are like a part of our extended family to us and we are so glad we got to be part of their special day.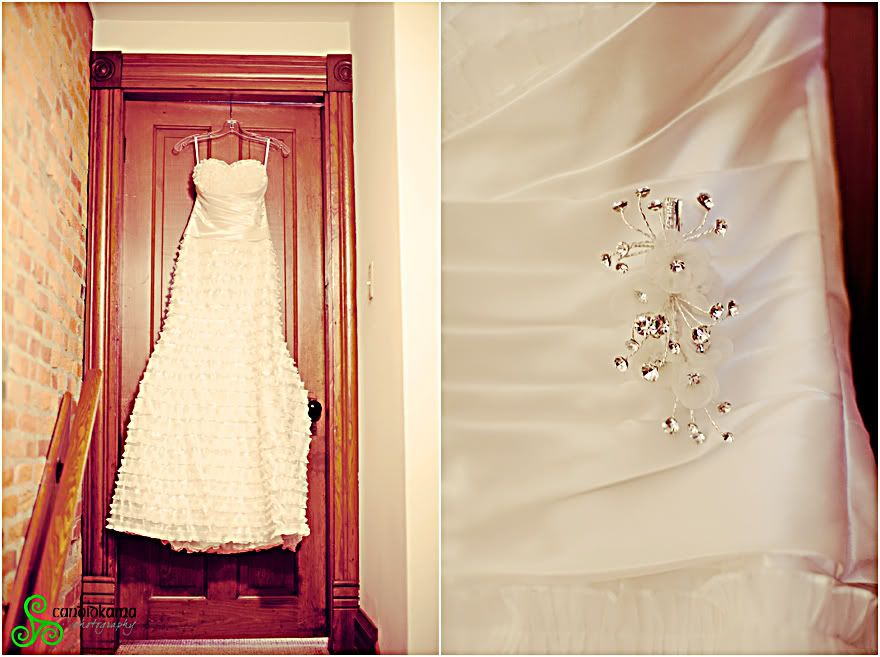 Carrie's dress was gorgeous. It fit her like it was made just for her. She was stunning in it. No detail was left out of her wedding day.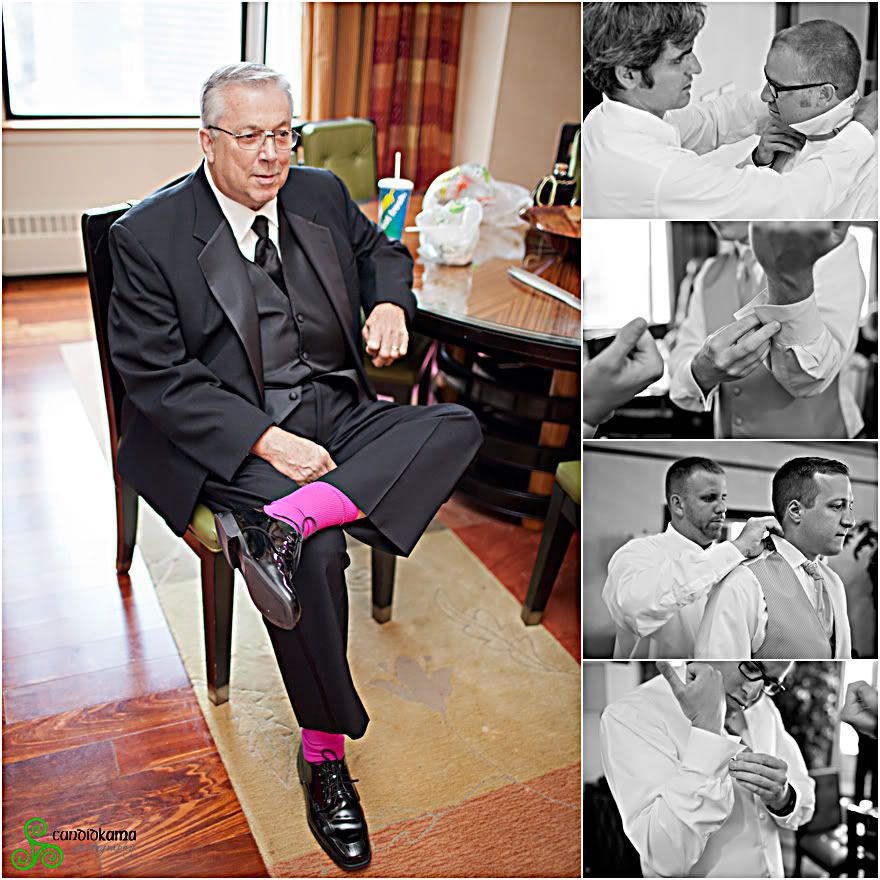 The guy's got ready at The Renaissance Hotel in downtown Columbus. The guy's helped each other out as Carrie's dad, Ken took it all in. His little girl was finally getting married.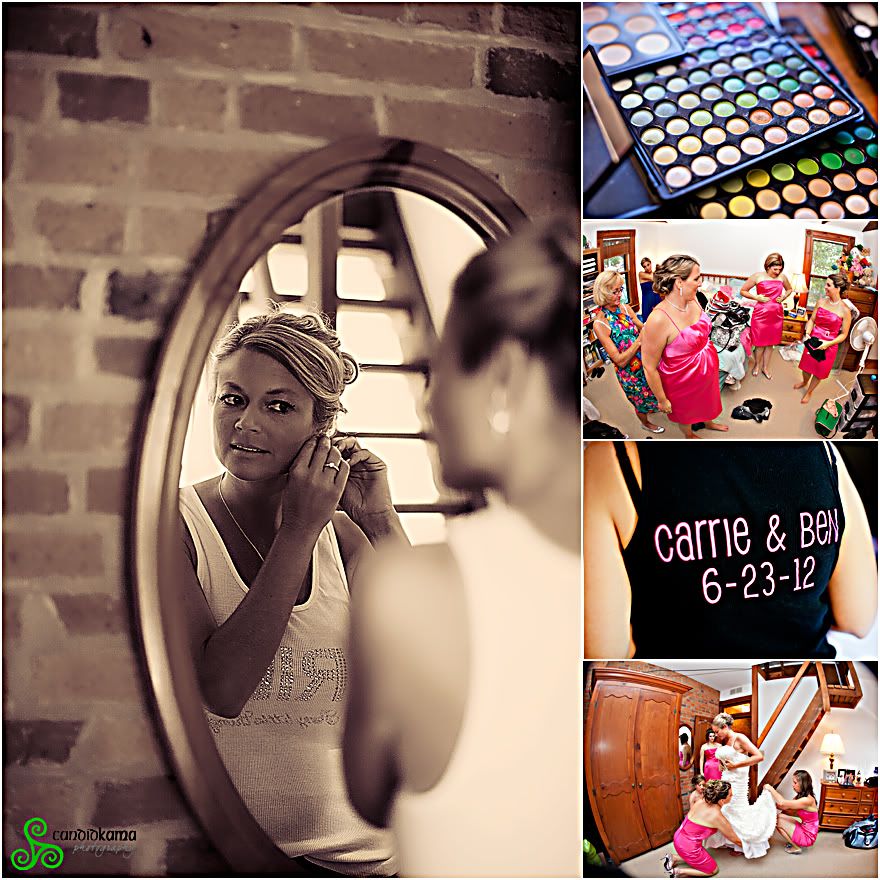 Th
e girl's got ready at Carrie's house in German Village. From hair and make up, to putting on their dresses, to the moment she'd been waiting for...putting on her gown.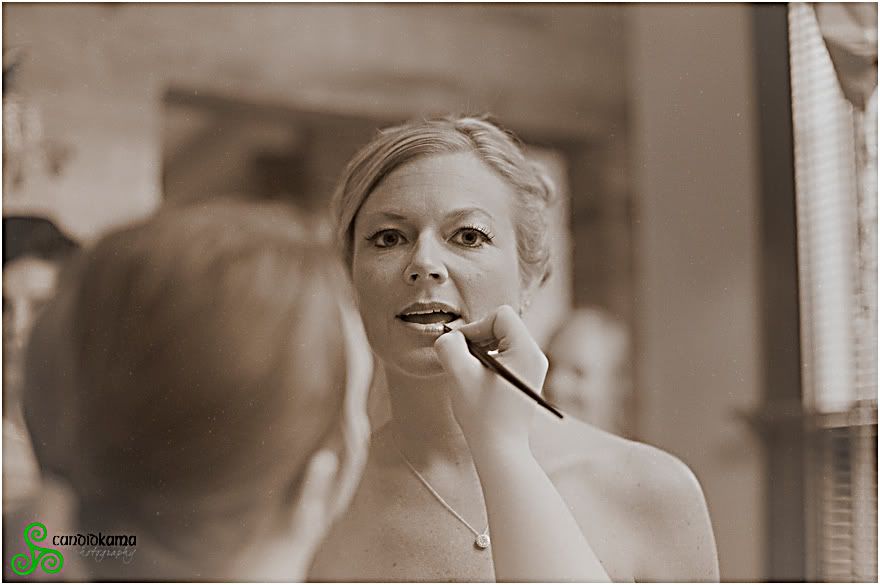 Beautiful girl......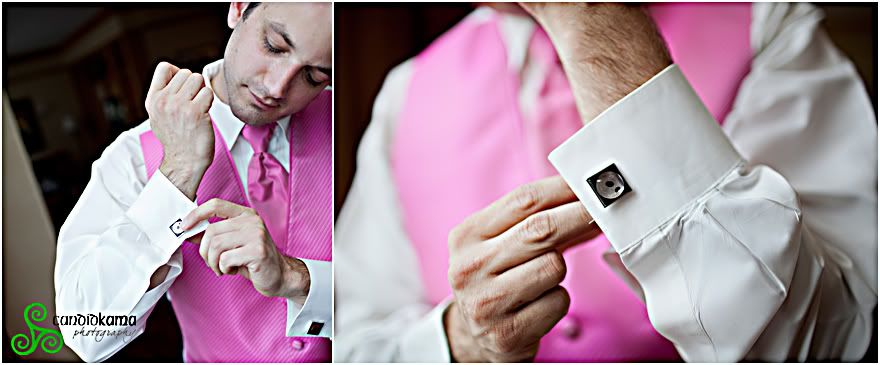 Carrie's brother, A.K. and a special gift for him, a pair of cuff links.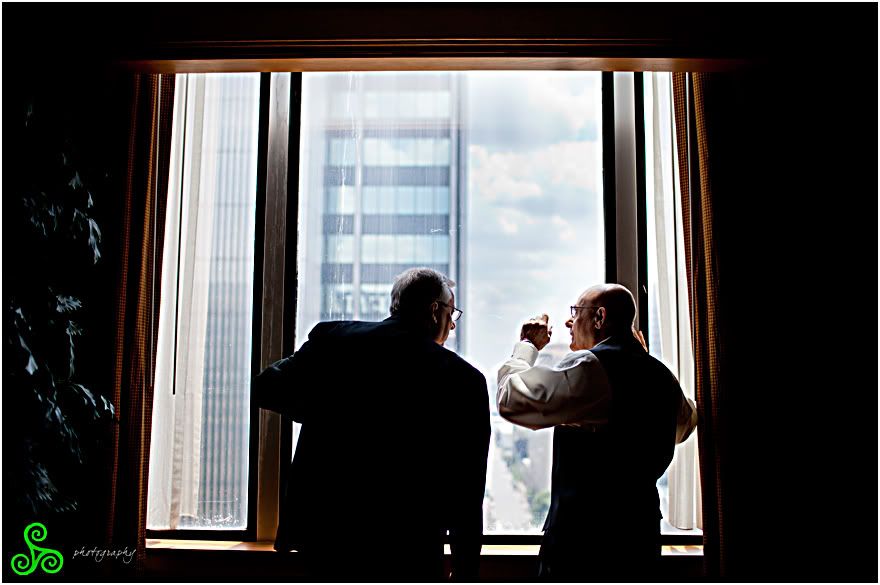 I love the image of Carrie and Ben's father's having a chat as the guy's get ready.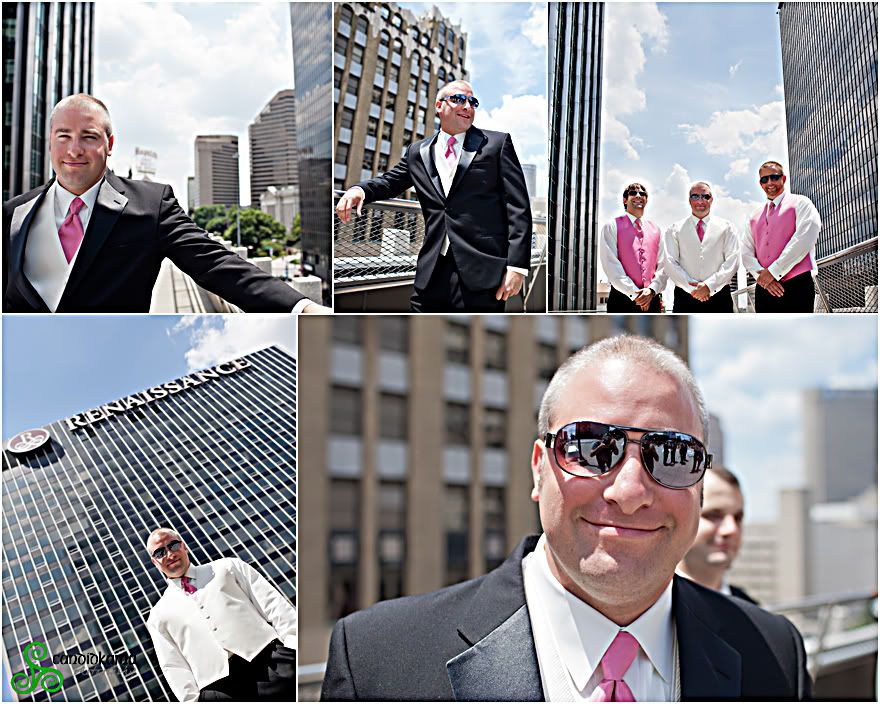 The guy's stepped out on the pool deck to get some photos before leaving for the church.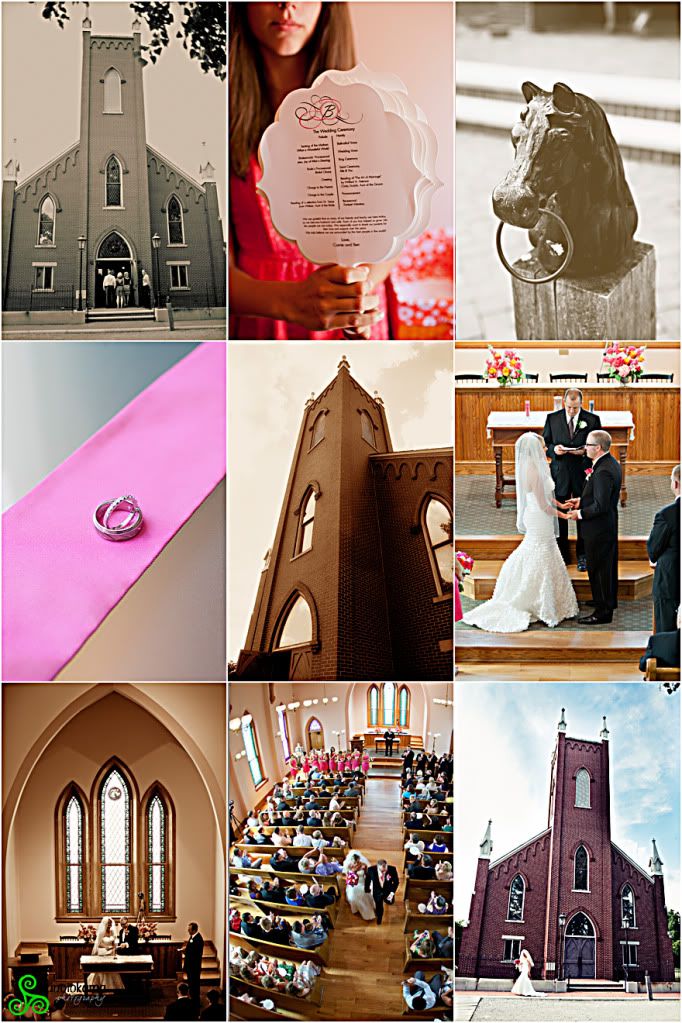 The wedding ceremony was held at The Ohio Village Church. One of my favorite venue's to shoot at. I love the ambiance of the area and the ground's.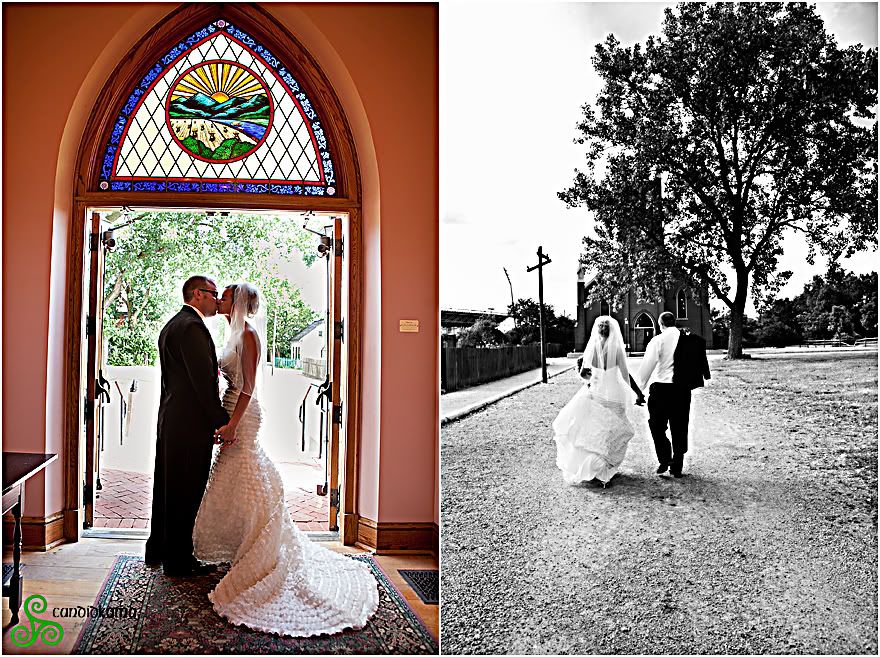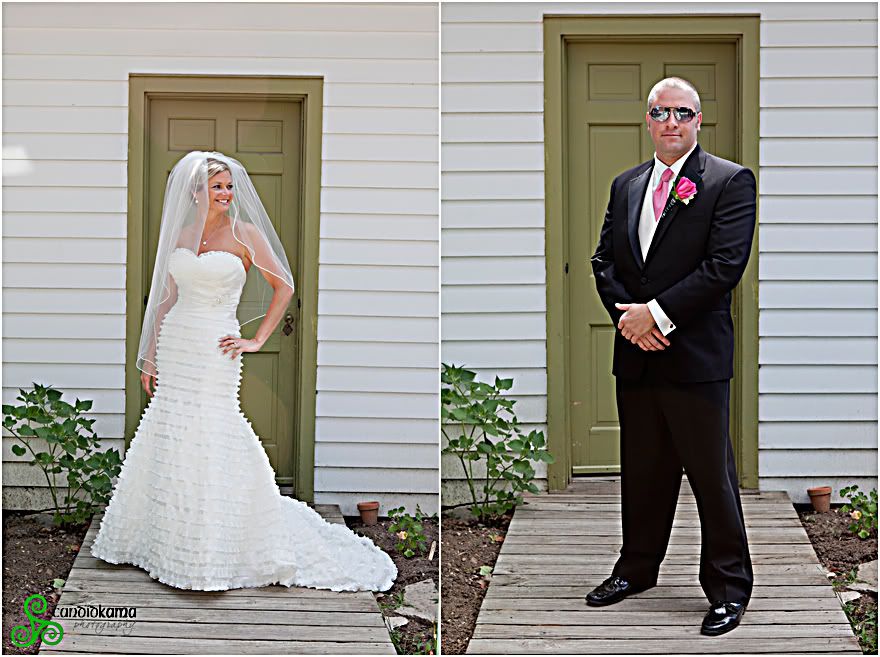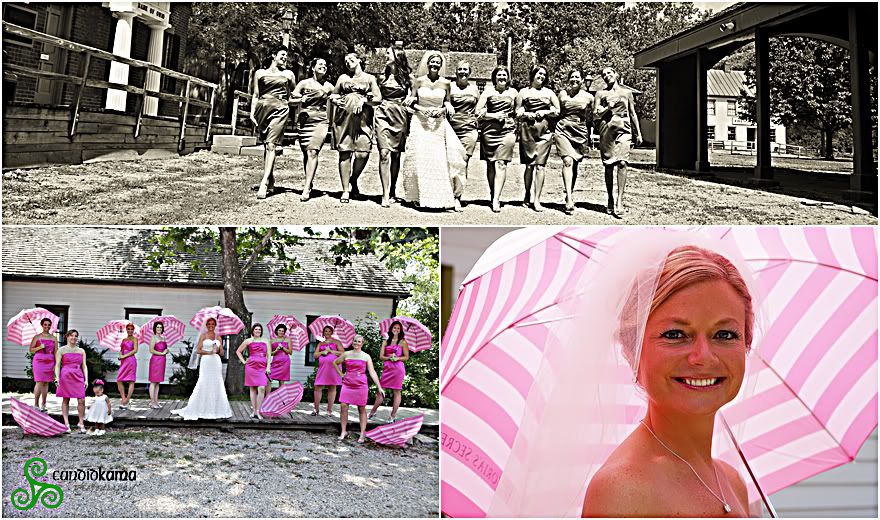 The girl's were having a lot of fun together. This was by far a fun group and I know that they all share in the excitement for Ben and Carrie.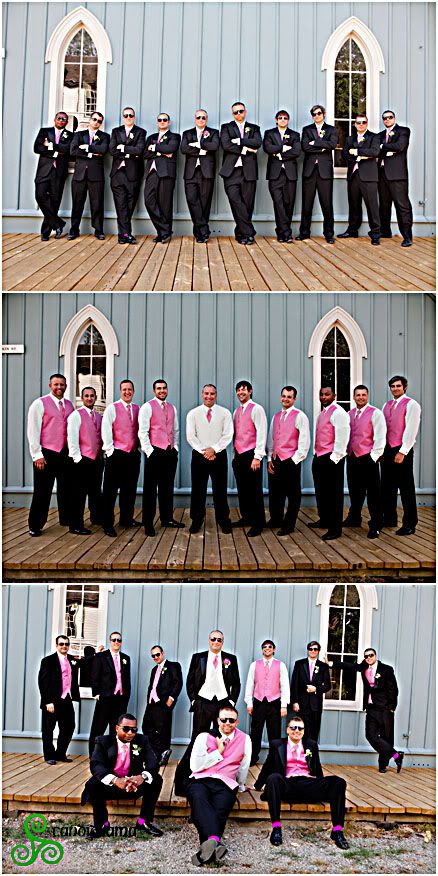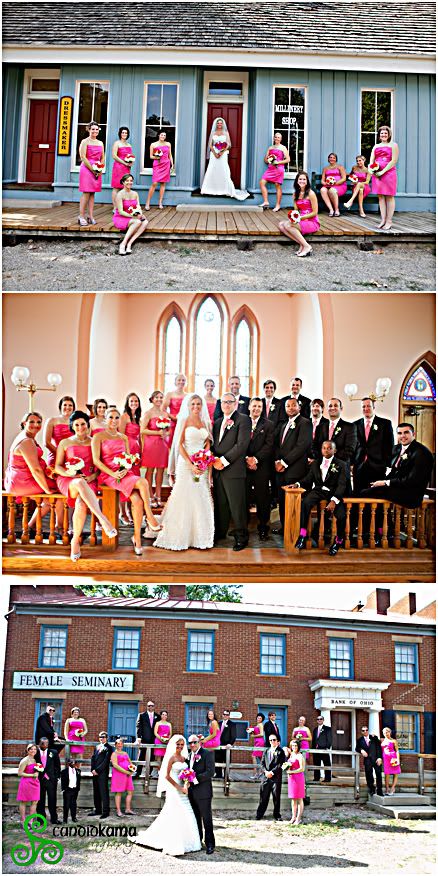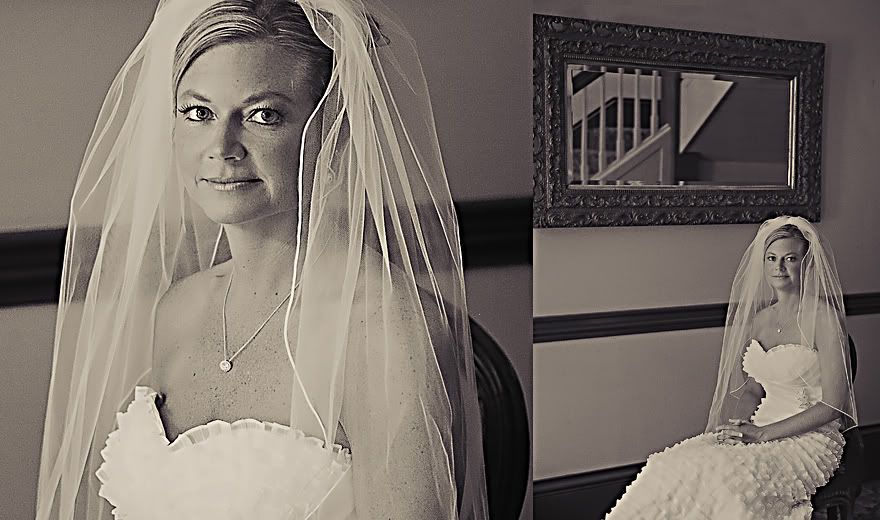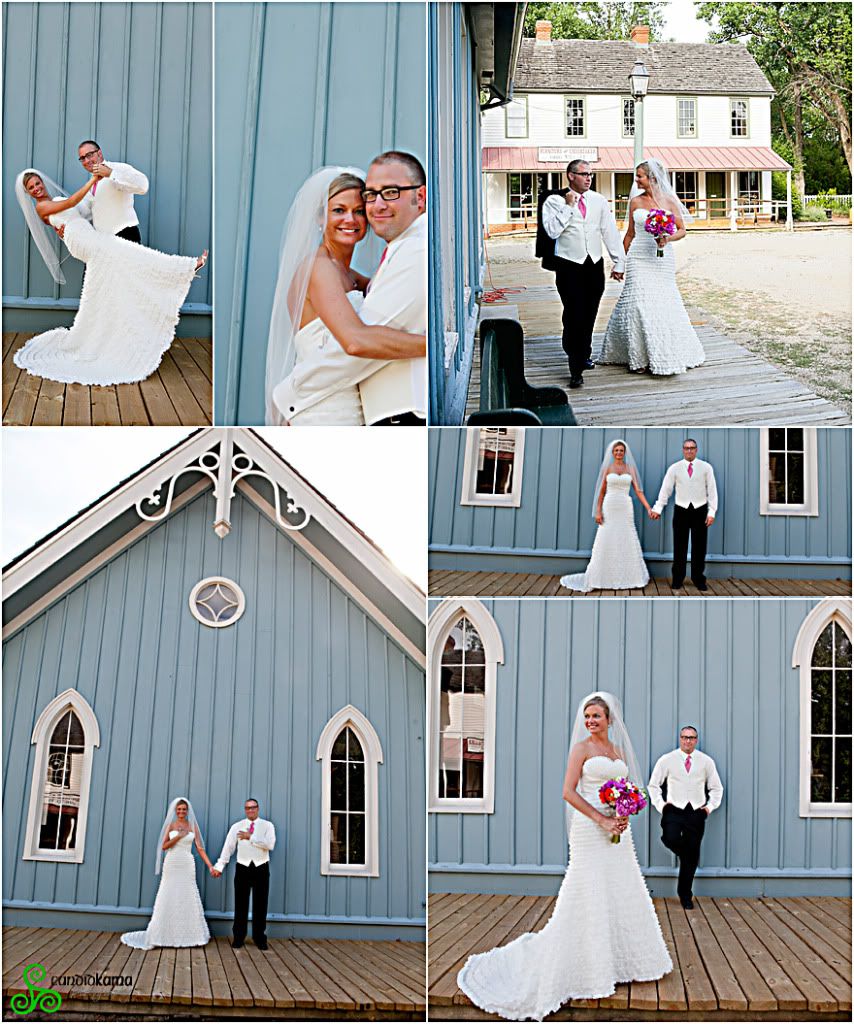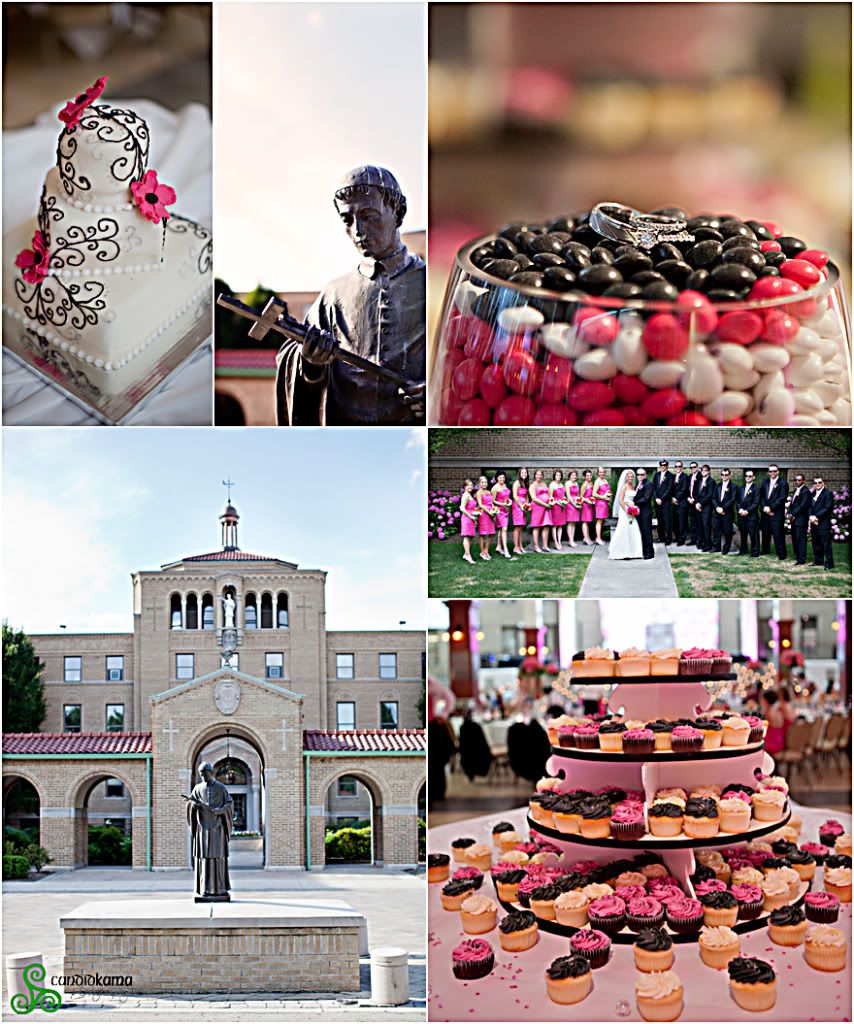 The reception was held at St. Charle's in Bexley. I am convinced that their wedding day turned out even better than they ever imagined it would be.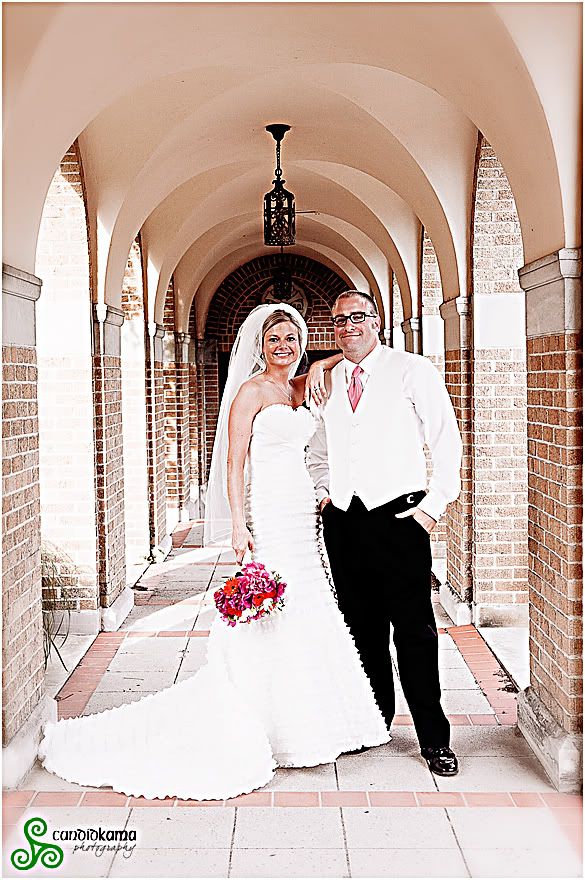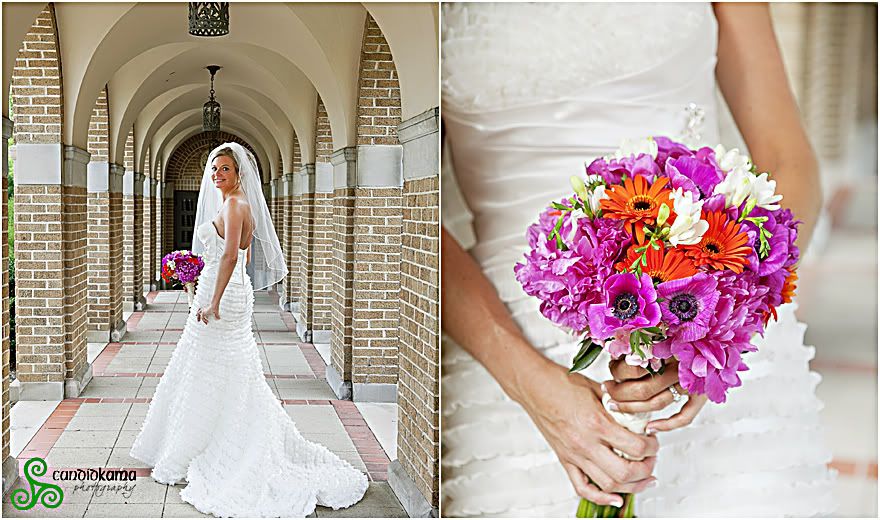 I loved the colors that Carrie used for her wedding, so bright and bold. They flowers just popped against her white gown.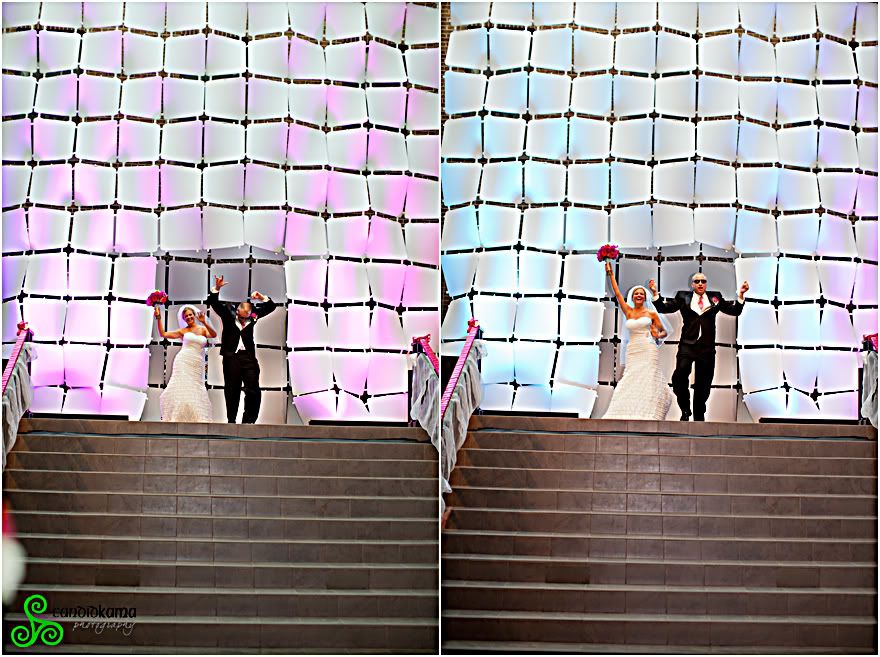 Carrie and Ben's bridal party each had their own song's as they were announced. They did it up right and had a lot of fun with it. It almost felt like rock stars, the guests cheered and they came tearing into the room.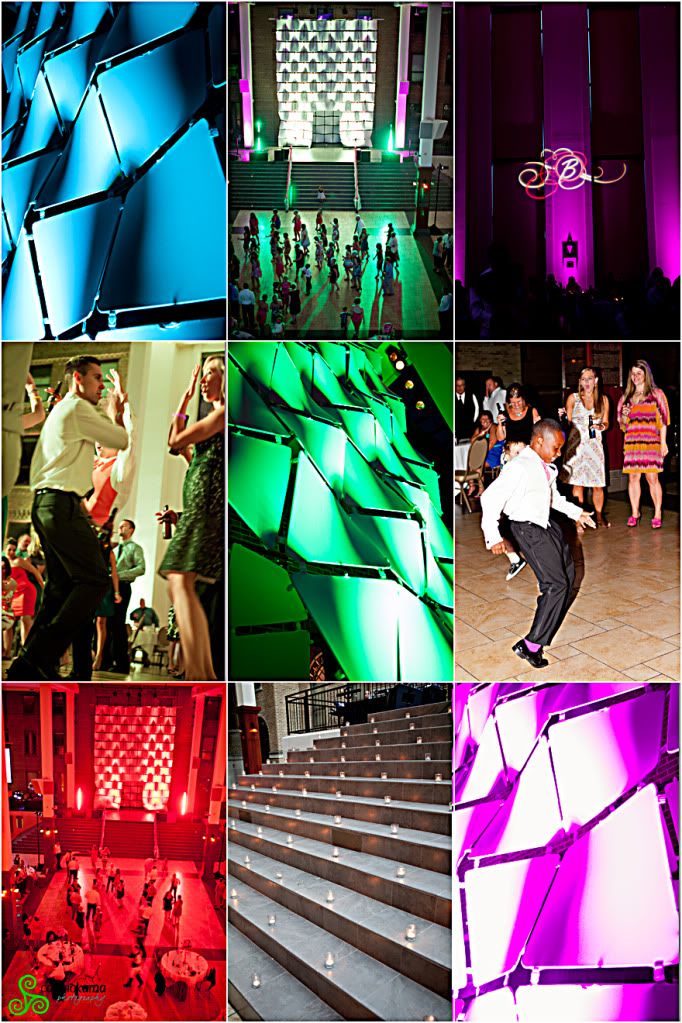 Carrie's brother, A.K. and his crew from Chicago were in charge of setting up the reception decor, from lighting to special effects and such. They spared nothing and their hard work showed. It was a pretty sweet set up.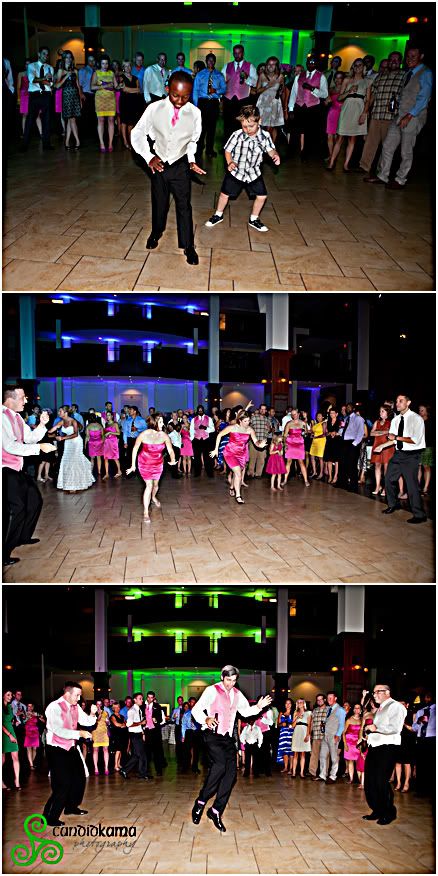 And their was dancing......again....I have to say even though we were working, it's a perk of the job to have so much fun that you loose track of the fact your working. This bunch had so many fun dances they did, and just their own traditions they do together that got the crowd going.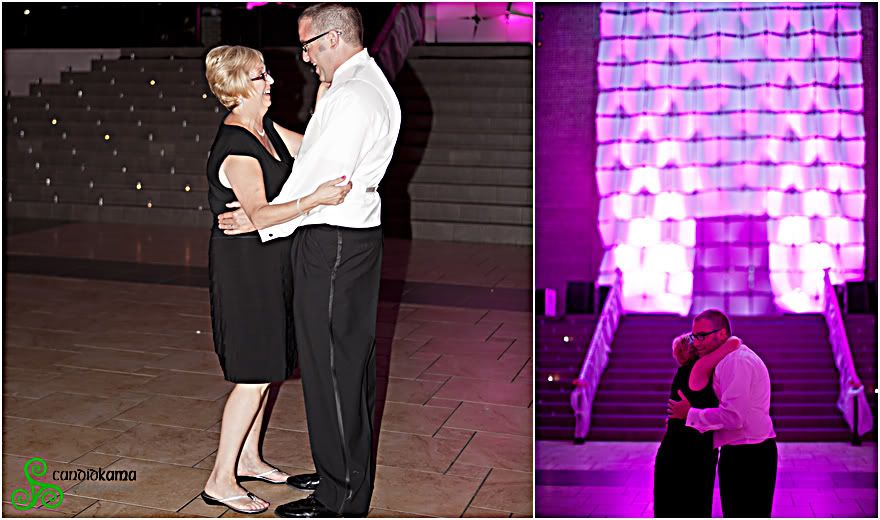 Ben and his mom had a lovely dance together. I can only imagine what memories of her little boy were racing through her heart and mind. This dance always chokes me up....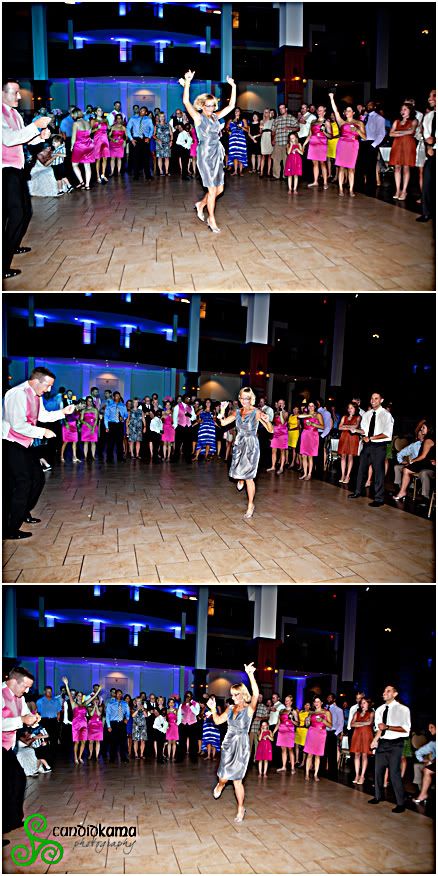 Carrie's mom was dancing the night away.......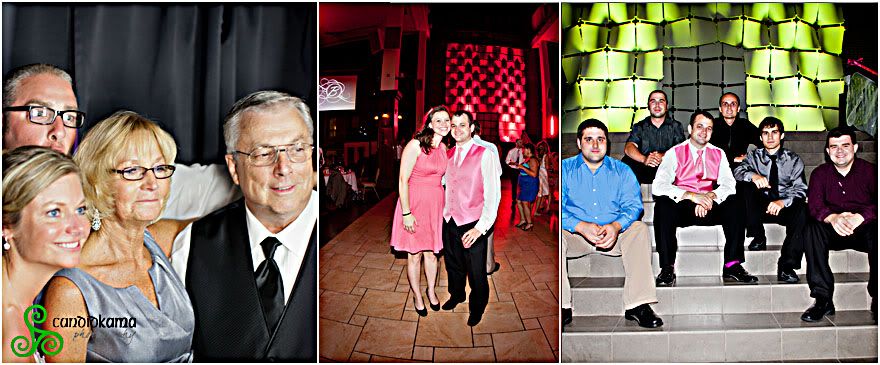 I know that for both Carrie and Ben, family mean's the world to them. I know they will remember for years this night and how wonderful it turned out. And kudo's to A.K. and his crew for putting on such a awesome set up.....everything was top notch and the music had everyone moving.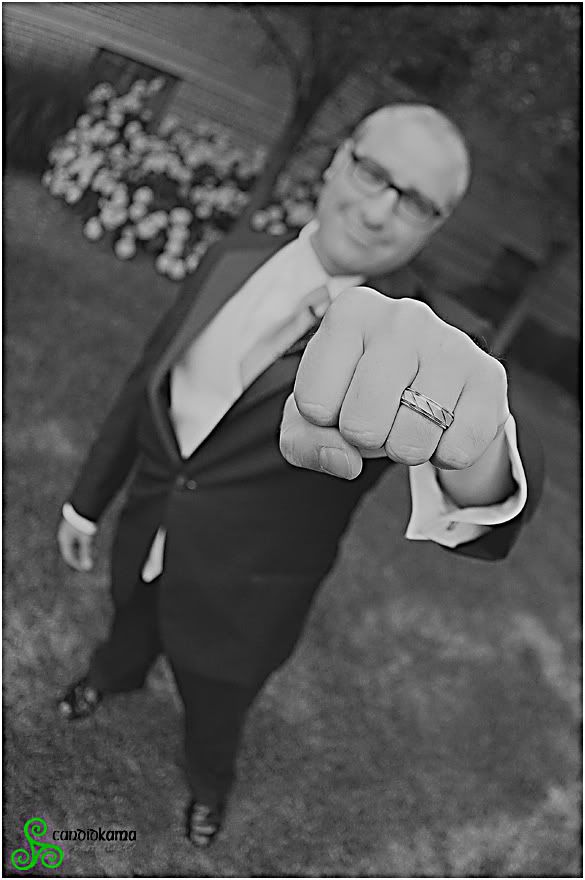 But in the end, Ben finally got his ring.......and his favorite girl! Congrats to you both! We are so happy for you an wish you nothing but the best.!