Saturday was the wedding of Mandy and Jason. Their ceremony was held at The Westerville Church of the Nazerene.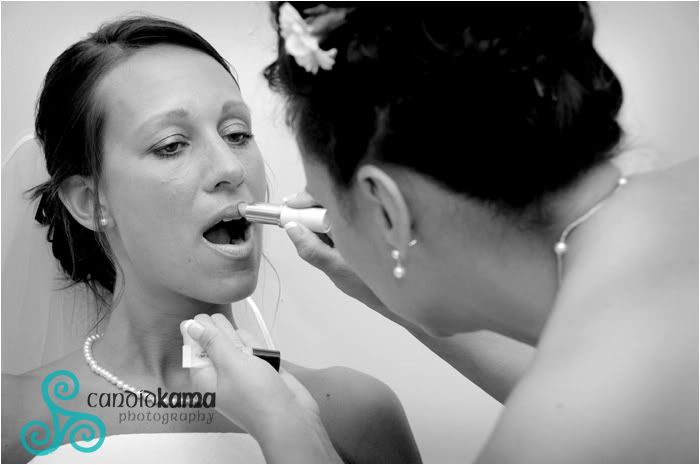 Mandy getting a last minute touch up from one of her bridesmaid's before the ceremony began.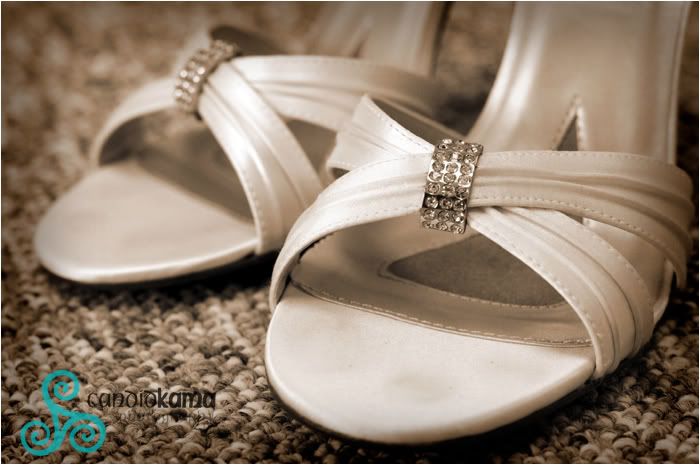 Stunning in both color and black and white.......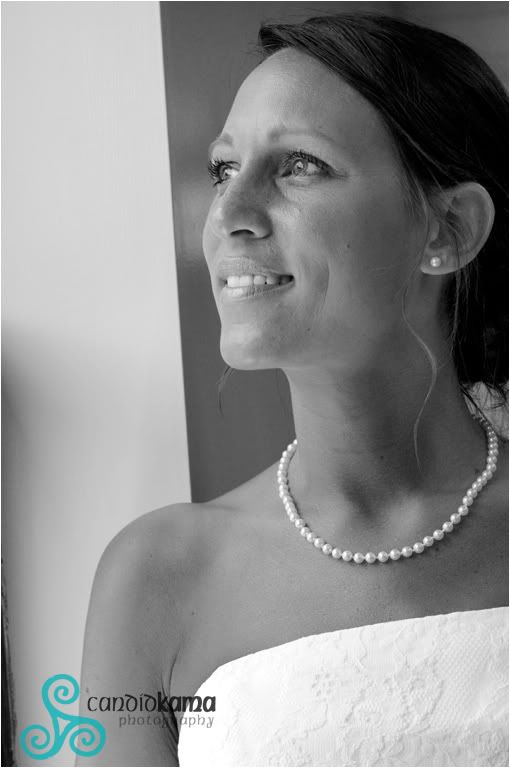 From the church we made a visit to Innis Woods Metro park for some
photos with the bridal party.
Mandy was a good sport for the sake of a photo, even though her
heels were sinking into the dirt.......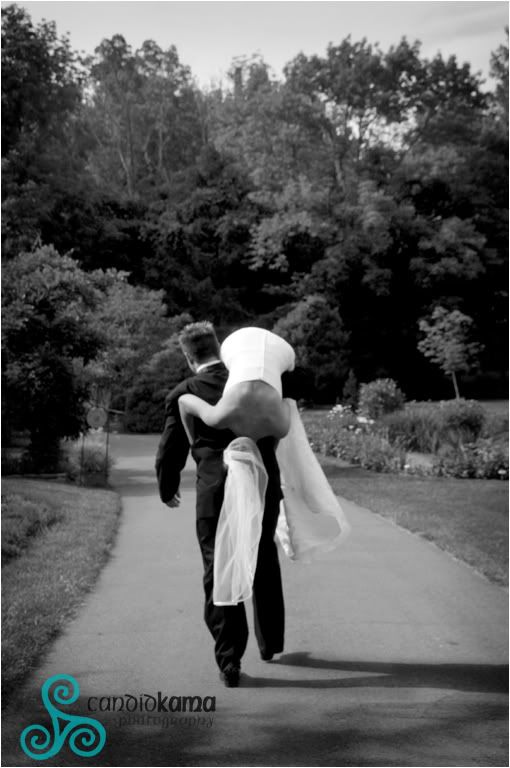 Jason took charge and threw Mandy over his shoulder. Even more
interesting is the length he carried her and he didn't even seem to break a sweat.
That was sweet of him to get her off her hurting feet.
I couldn't resist this, it was just too cute not to blog.
Mandy and two of her bridesmaids shared in the comfort of their
jogging shorts under their gowns. Even they could make it look
stylish!
The reception was held at The Royal American Golf Club in Galena, out in the country. It was a beautiful evening as the sun set during their party.
We got in a few more shots as the sun went down for that nice evening
hue....
Jason and Mandy are going to Jamica and Ireland for their honeymoon. We
spent some time talking to them about places to go in Ireland that are a must
see, and shared with them some of our experiences during our recent visit. Hope
you have a wonderful trip!! Don't forget to pack me in your suitcase!
Labels: Weddings