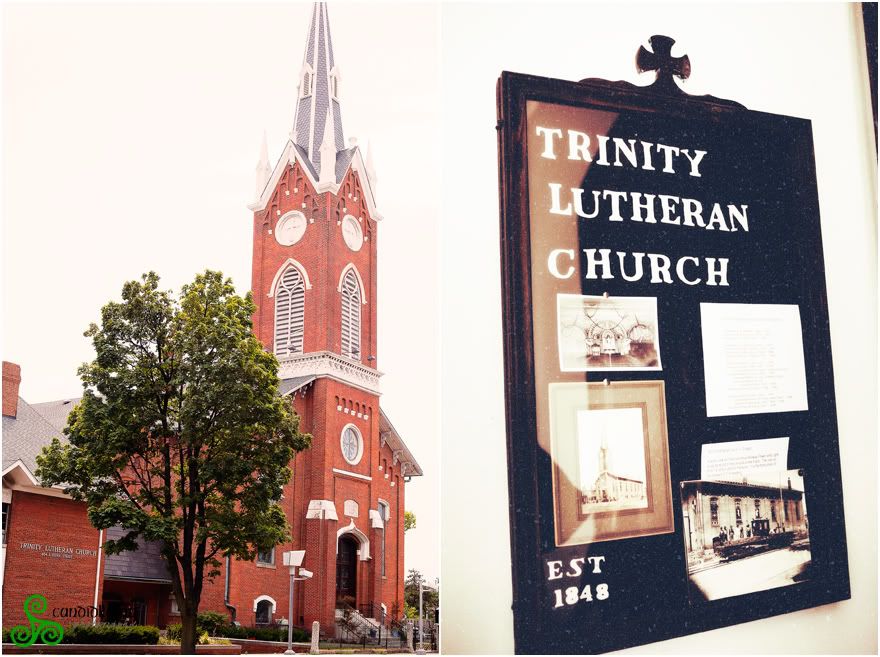 It was a HOT summer's day for the wedding of Darcy and LaMar. They were married in downtown Columbus at Trinity Lutheran Church.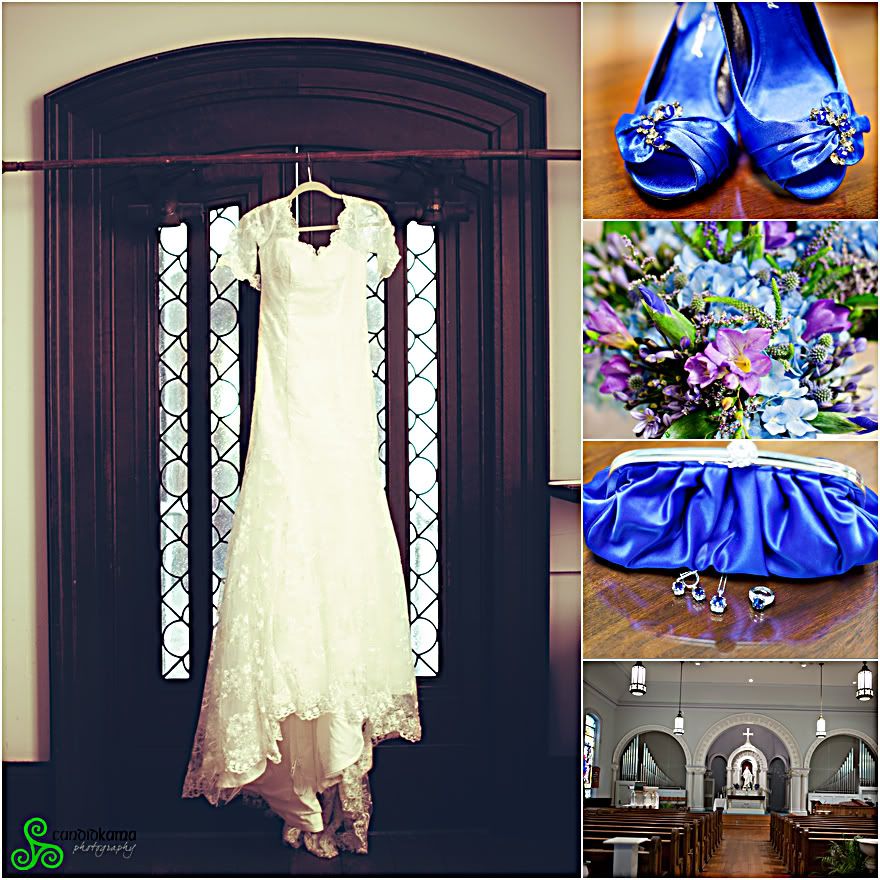 Darcy had her special something's all covered, without question her 'Something Blue'. Her bold touch just accented the day perfectly.
Darcy kept busy prior to the wedding by doing last minute touches for the wedding, creating flowers to decorate the church, to applying make up to her bridesmaids. I was impressed at all that Darcy had done on her own for this wedding.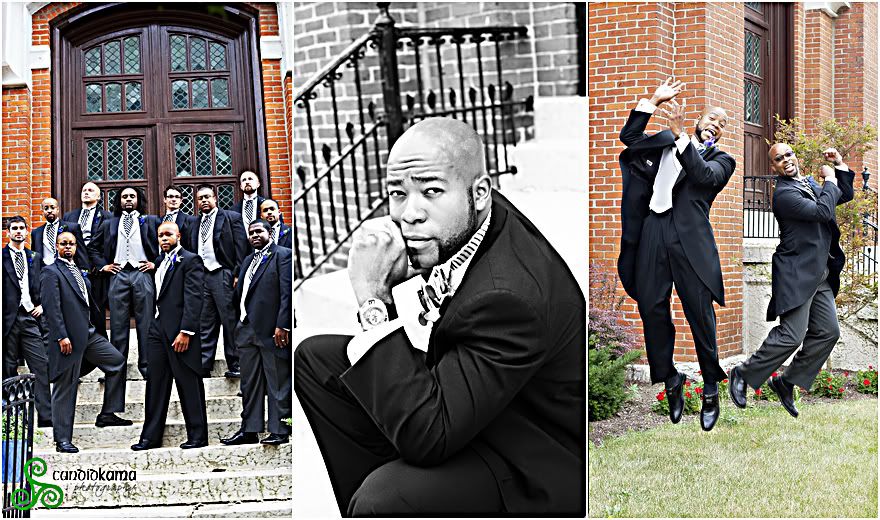 Meanwhile the guy's stepped out into the heat and got some portraits, I really don't know how they kept their cool. It was one of those days where all you wanted to do was stand in front of a fan. But they didn't seem to mind.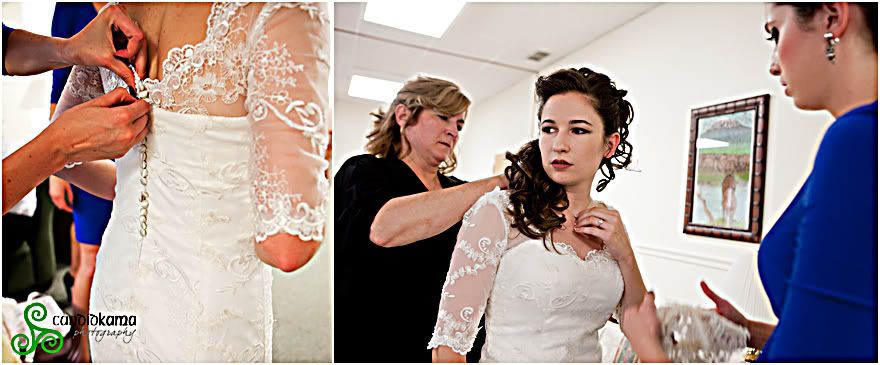 Darcy had a beautiful gown that again wowed me. She had gotten a dress and created out of it what she wanted in her dream gown. She even created her veil. What a great hand-me down that could be one day if they have a daughter or daughter in law.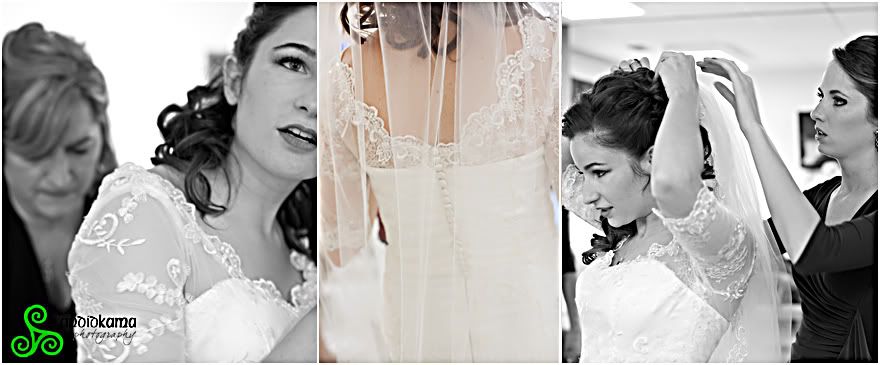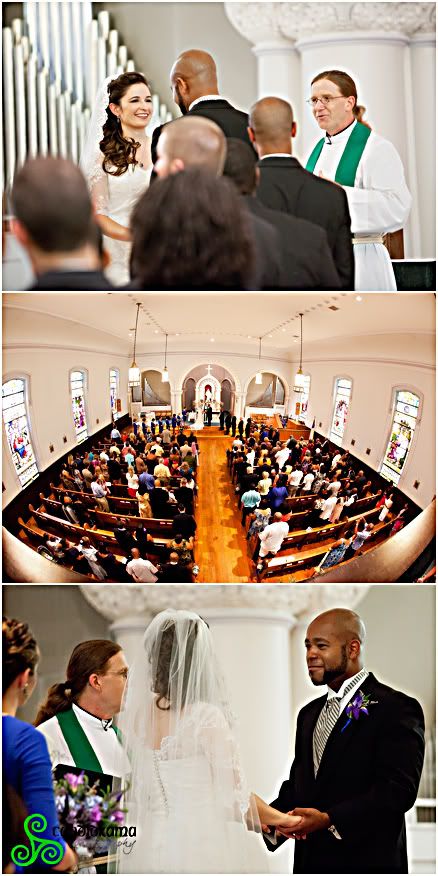 It was great seeing Darcy and LaMar at the alter, seeing how much excitement they had and watching two become one.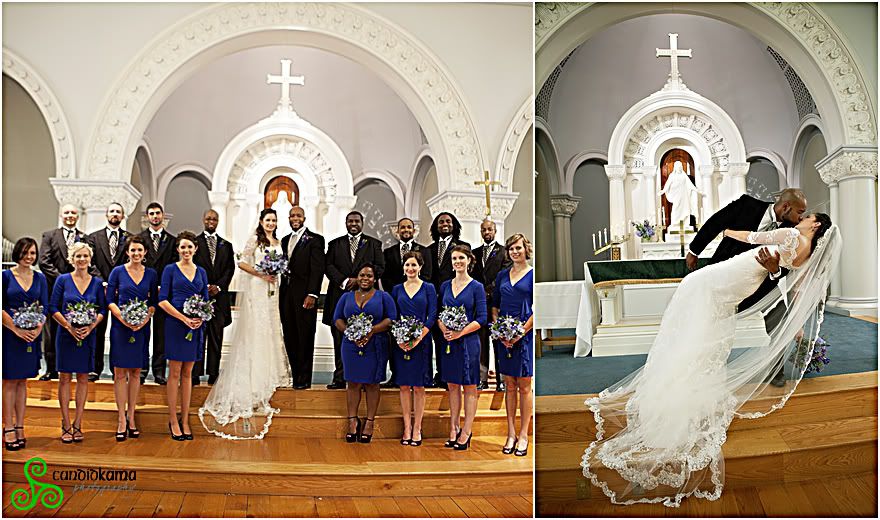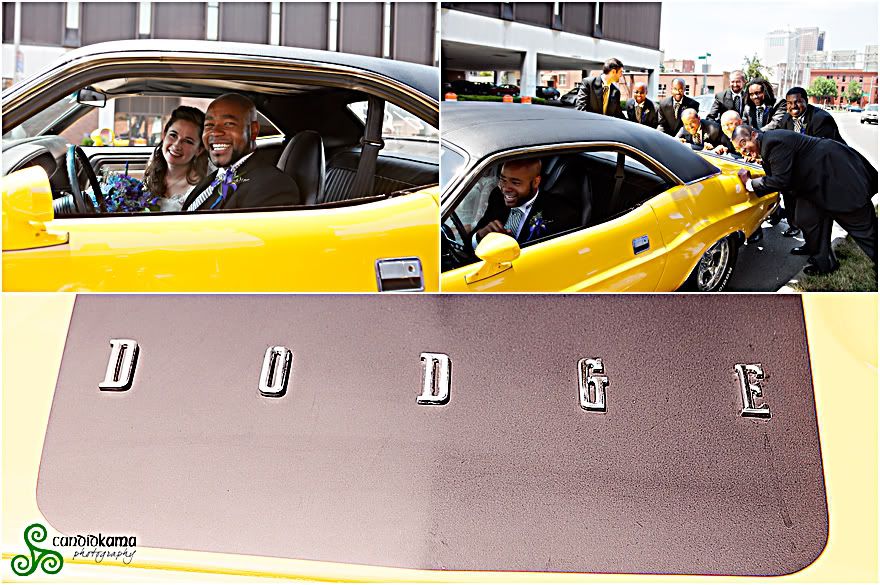 After the ceremony, Darcy and LaMar were going to make a quick get-away in a bright yellow Dodge. To add a bit of humor to their day, they got in the car and got it started up, but it was flooded and I'm sure heat wasn't helping..so LaMar proceeded to try and get the car started over and over again....finally the groomsmen stepped in to give them a push. After several minutes of trying, the car finally started and they took off.........about two feet and rolled another 5. Everyone had a good laugh and both Darcy and LaMar were good sports about the glitch.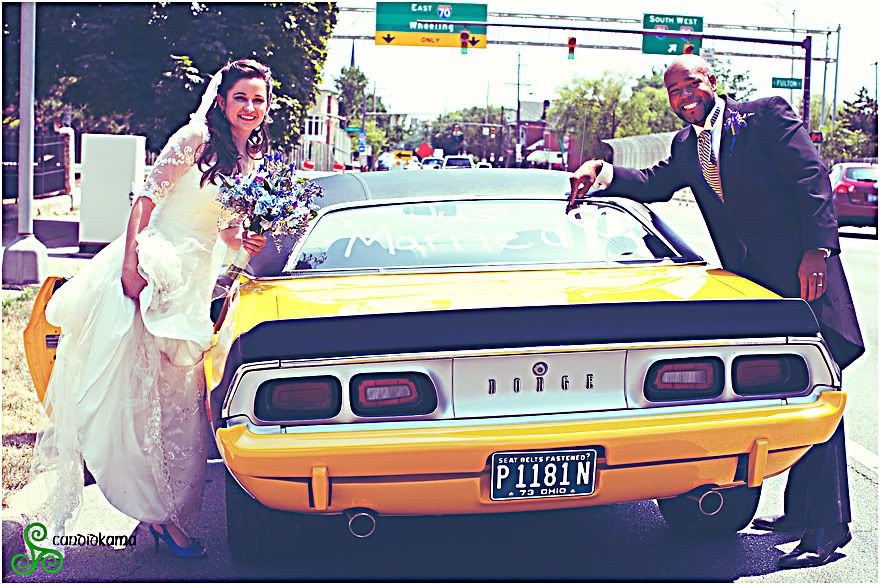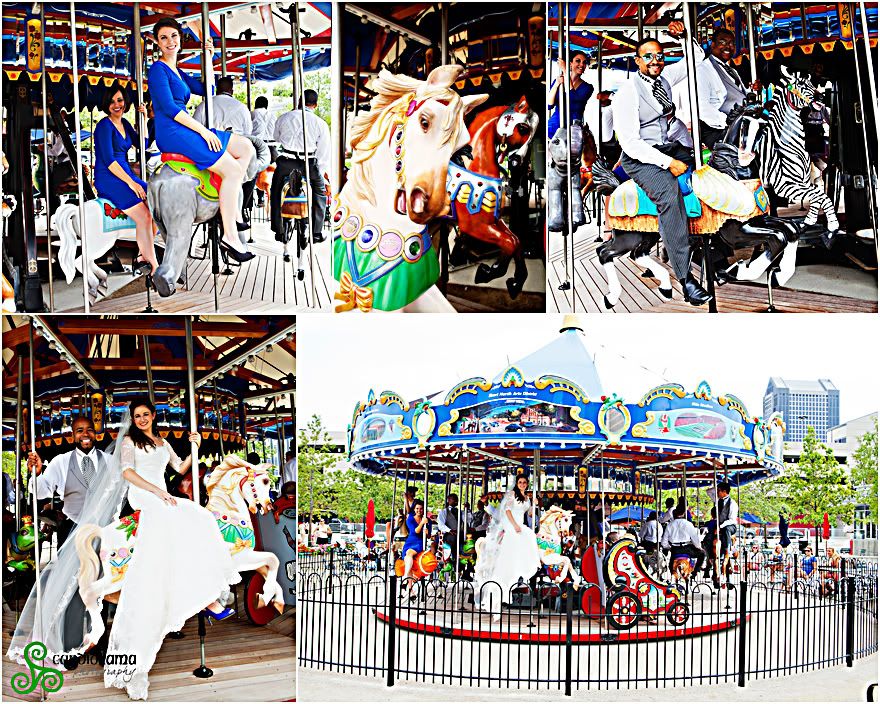 We stepped on the bus and made a quick stop at Columbus Commons for the bridal party to get a ride on the Merry-Go-Round. They took over the ride and all enjoyed the welcome breeze.
From Columbus, we made our way to Granville. The music was booming and everyone was having a great time on the fun bus! Good music and fun had by all.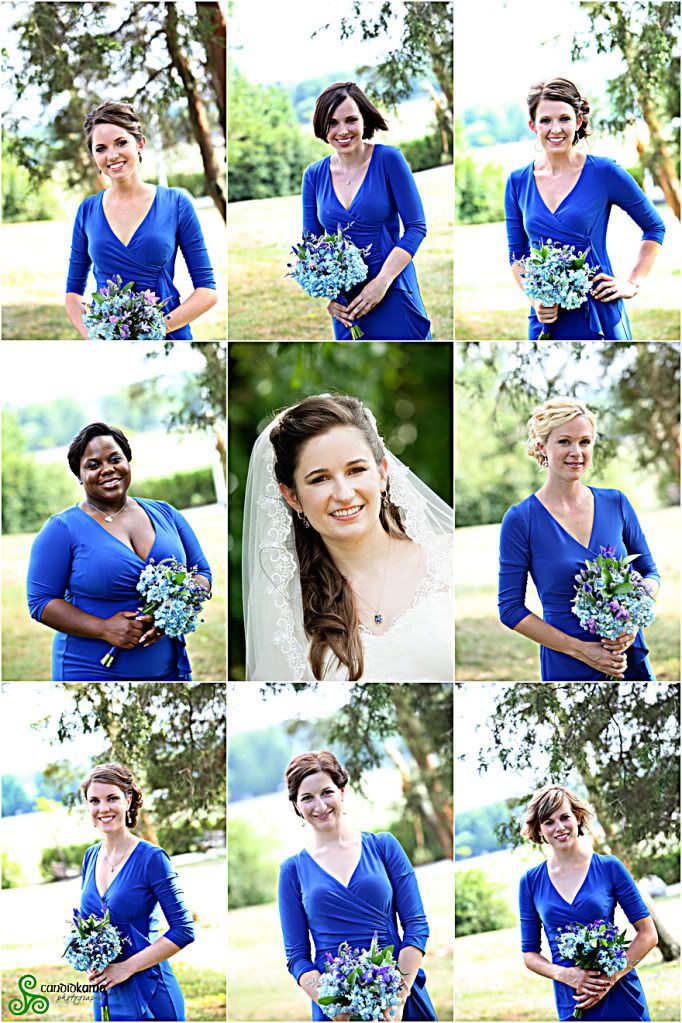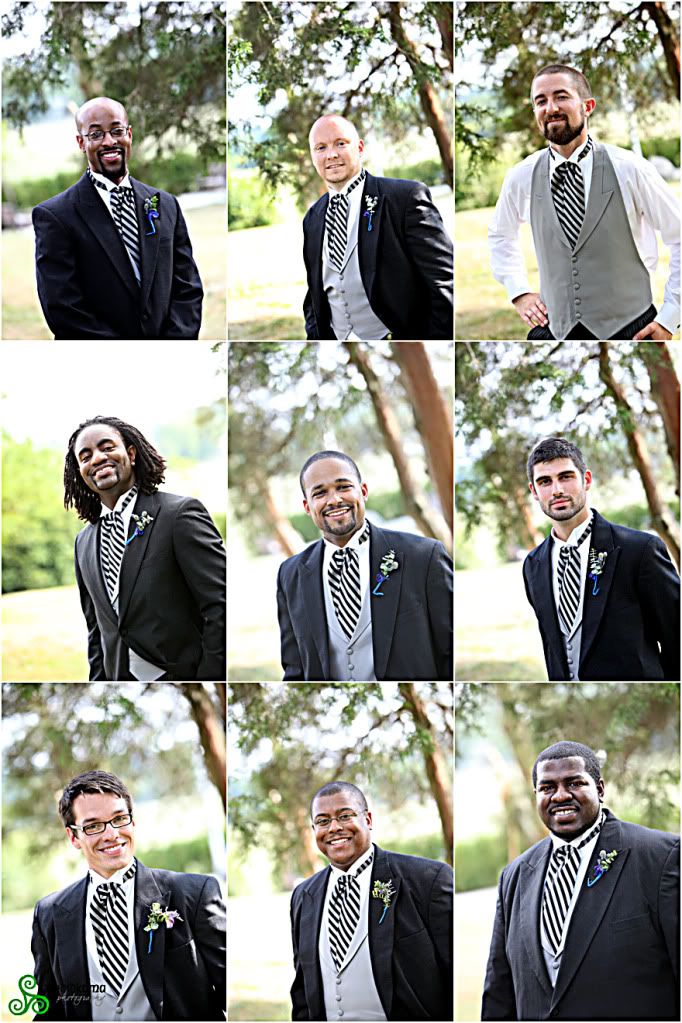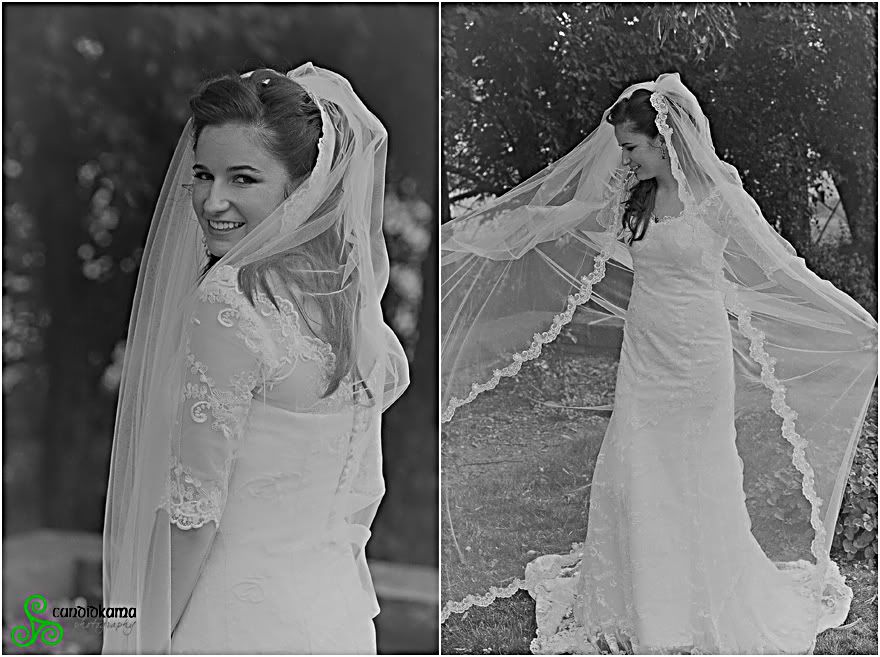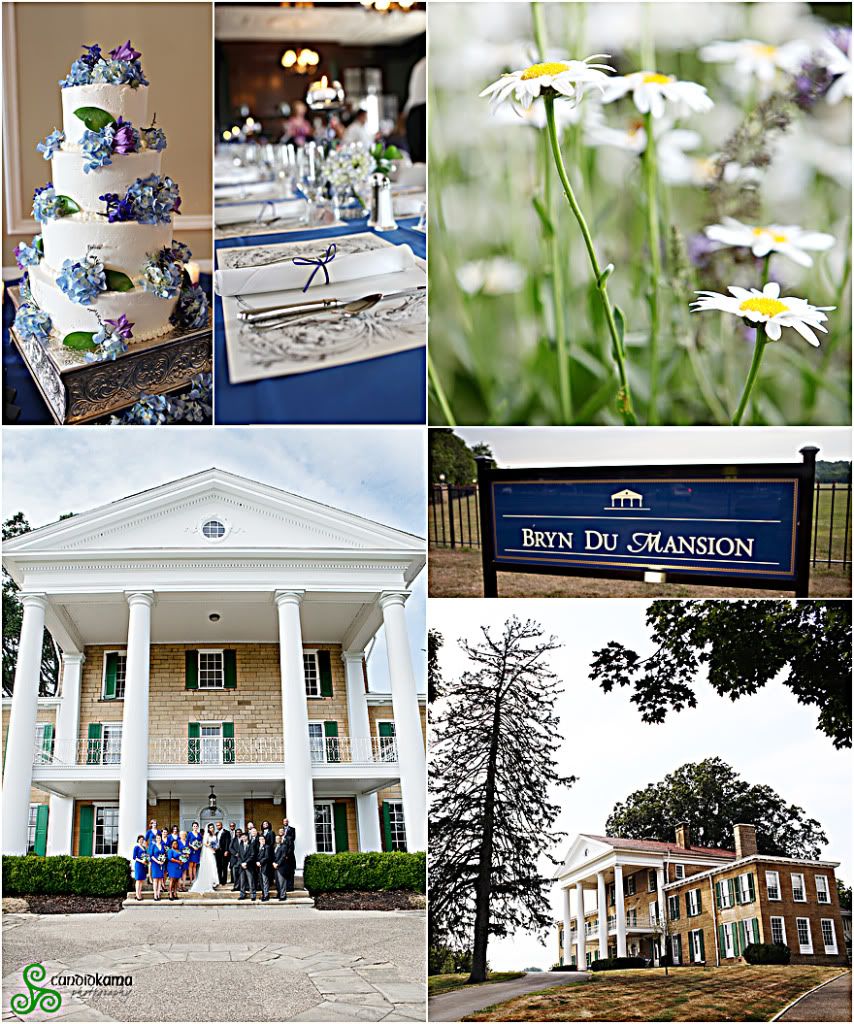 The reception was held at Bryn Du Mansion
.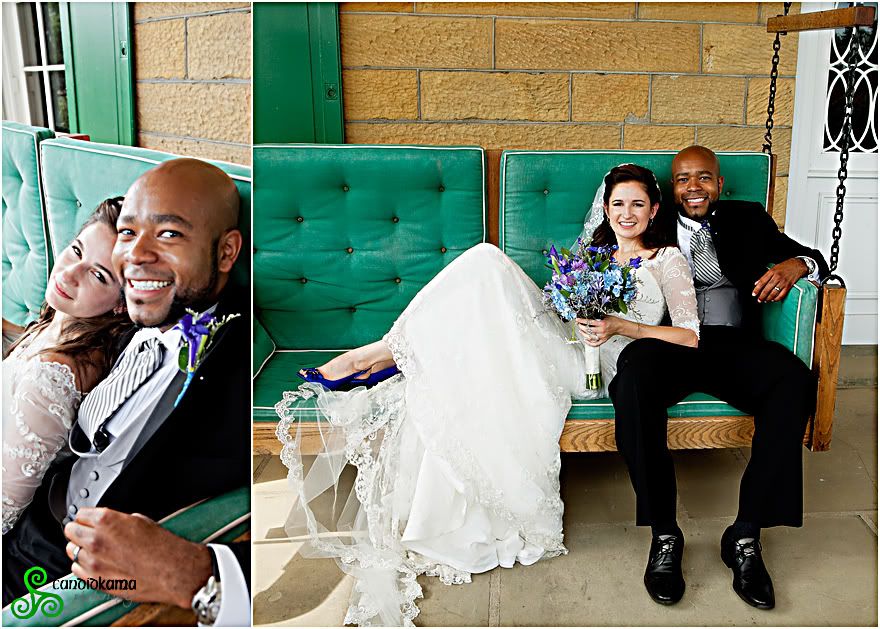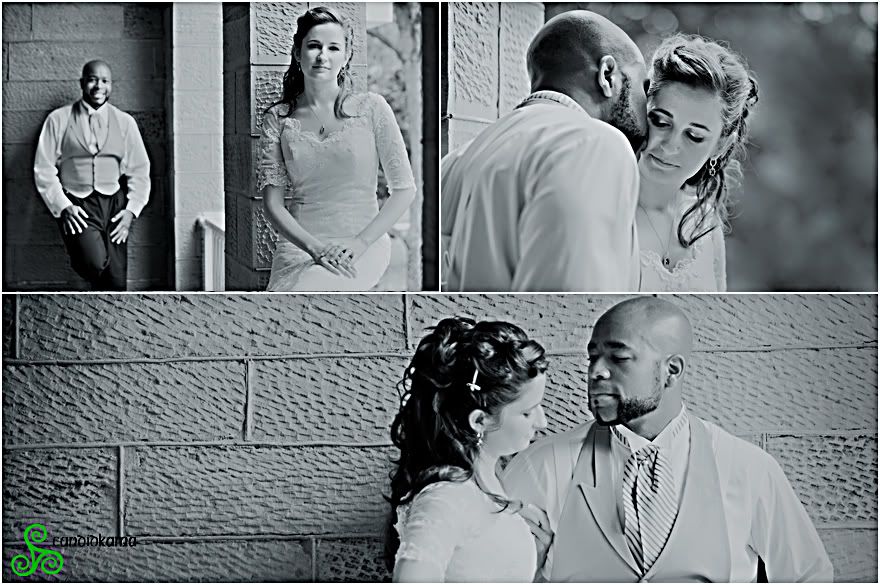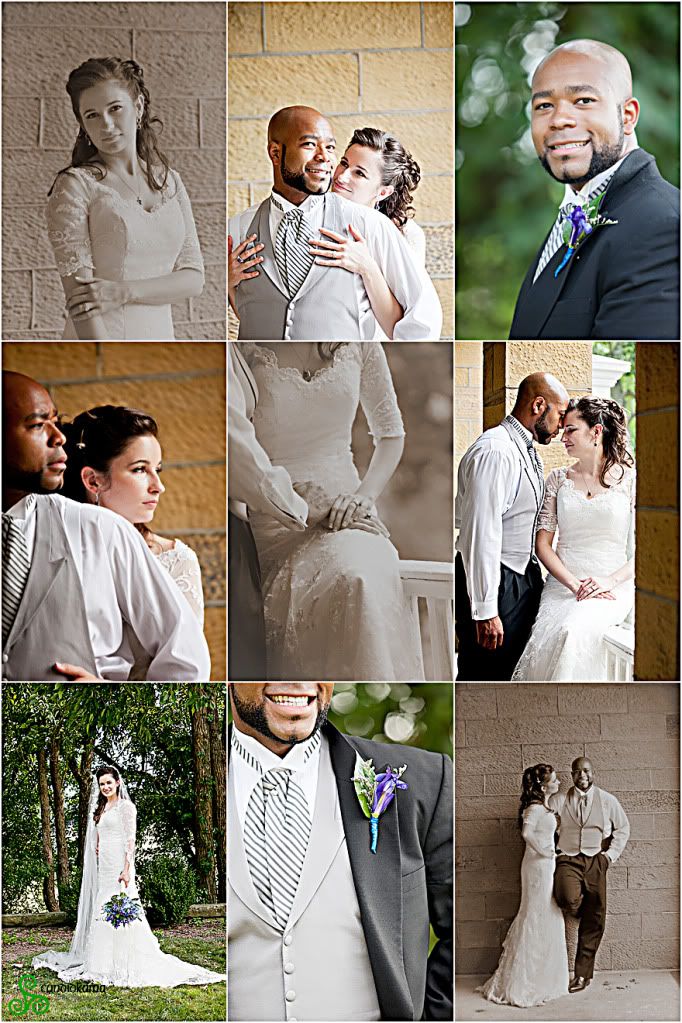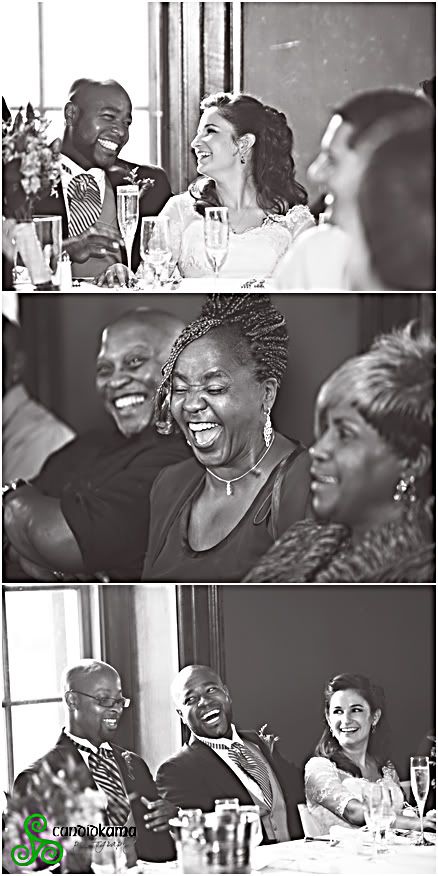 One of the best speeches ever was given to LaMar...every range of emotion was hit, from humor to stories of old to sentimental. It was touching and inspiring. Both Darcy and LaMar have a great bond of friends and family who stand by them in their joy.
It started out a simple gesture of feeding each other the cake, but push came to shove and Darcy paid LaMar back for an extra shove of cake in her face.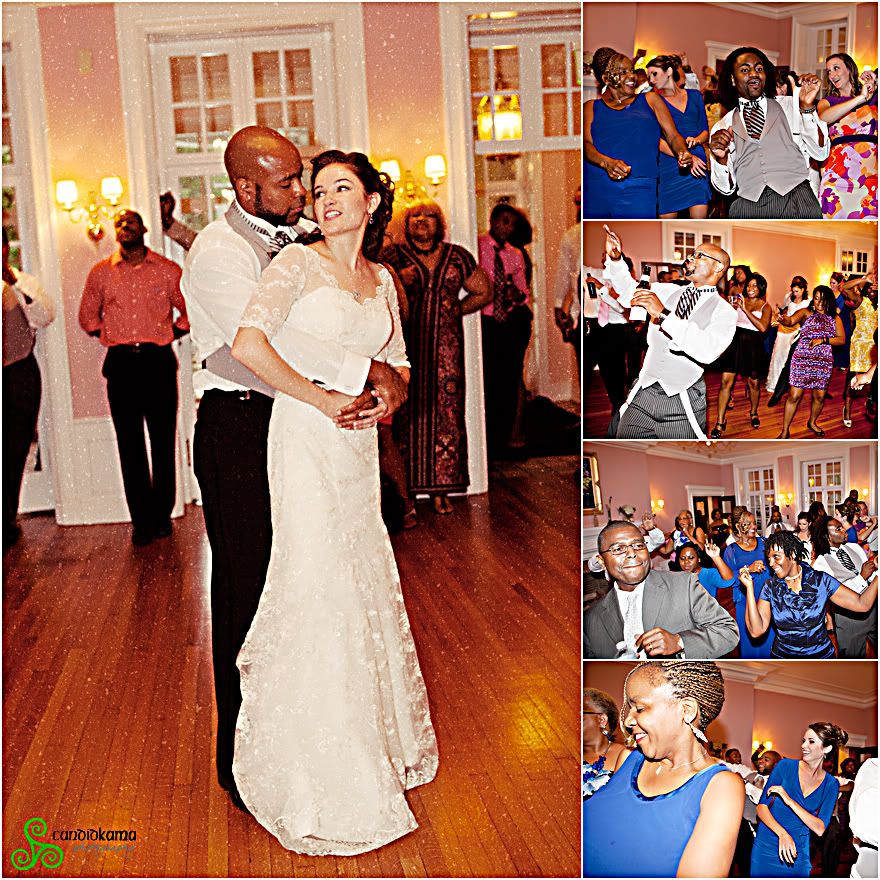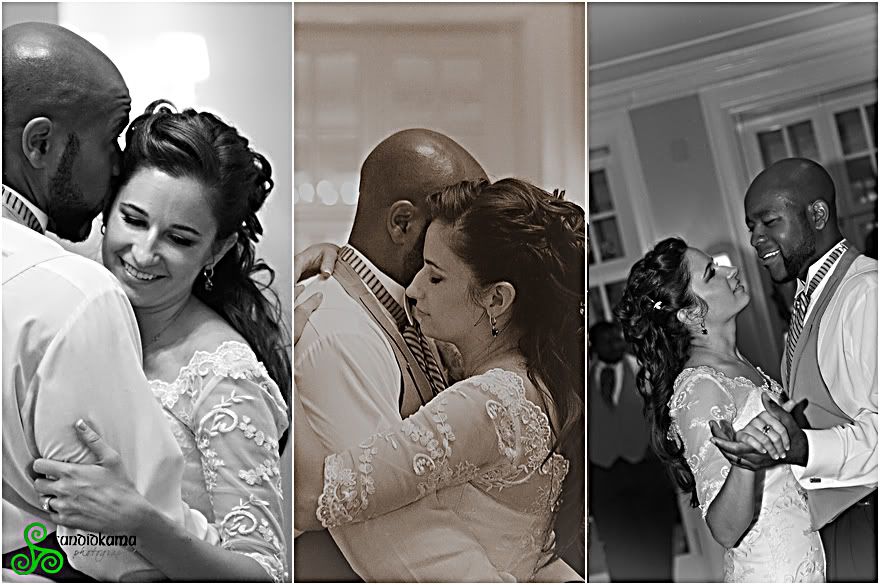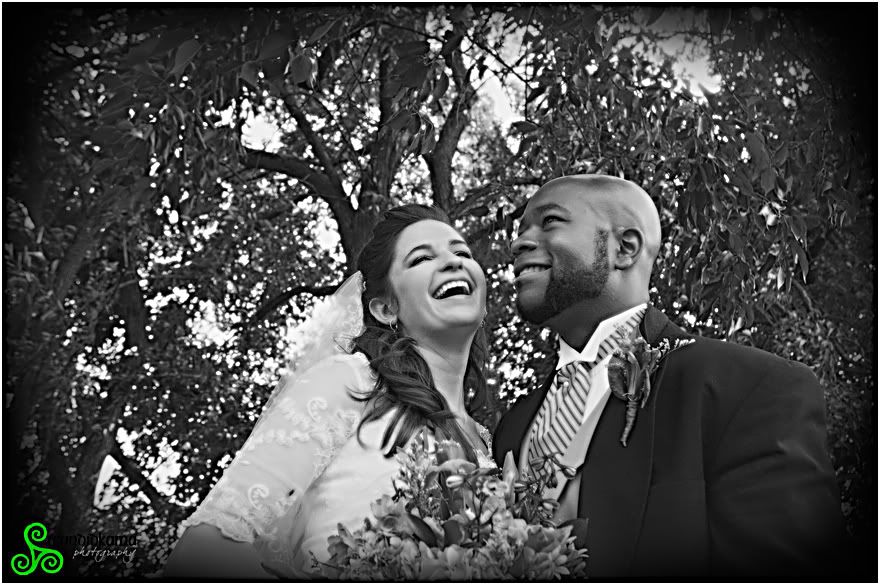 It was a wonderful end to their wedding day and I think Darcy and LaMar would agree it was everything they wanted. Congrats to you both! Special thanks to Kim Martin for assisting me on the wedding....it was great working with her again and catching up!