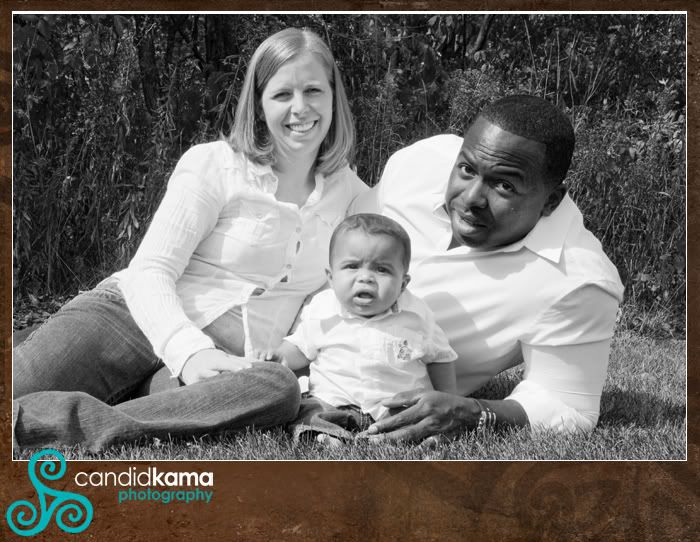 We met up in the park to get some shots of Dez for his six month milestone...he's moving right along....he's sitting up all on his own now and holding himself up when on his belly.....it will be no time before he is crawling all over the place.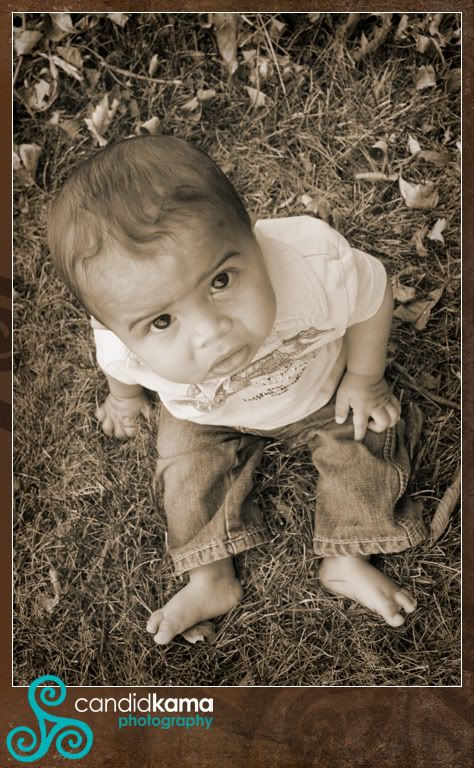 Can't resist those cheeks!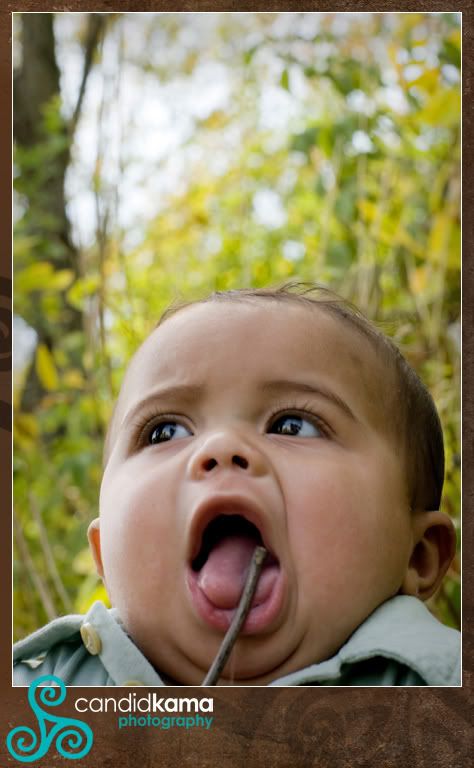 I just thought this was a funny pic.....Daddy of course took the stick away from him right after it was snapped, but he was willing to try anything new...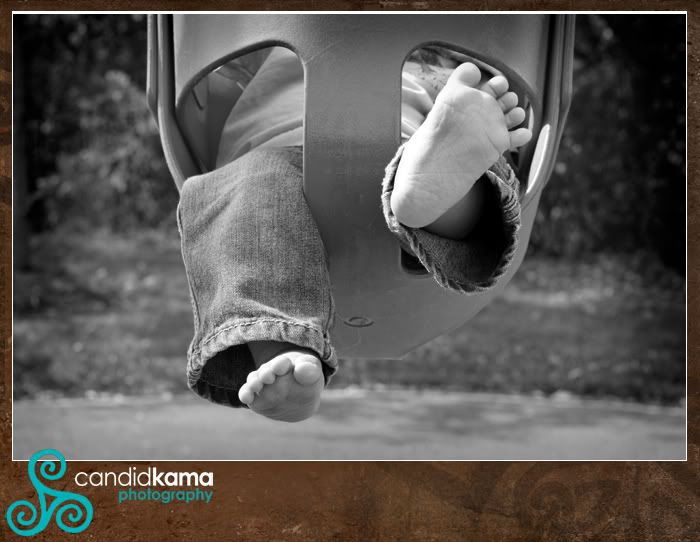 Remember that feeling when you were little an being pushed in the swing, how it tickles your tummy and makes your toes curl under...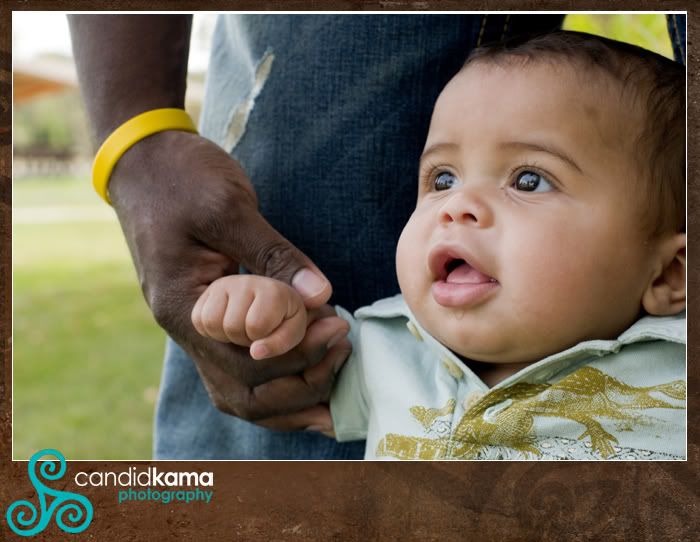 Won't be long now till your walking........
Labels: Little Ones