Ephram has become the poser.....guess after 18 months of having a camera in his face, he's used to the drill.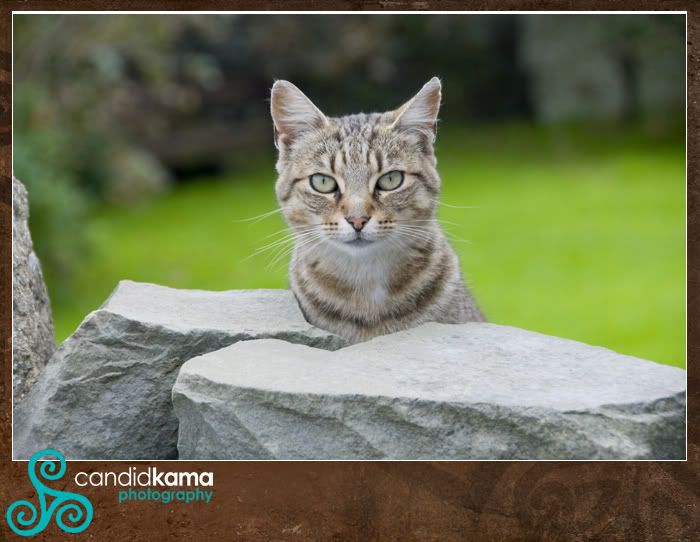 This kitty was in the neighborhood where we stayed in Doolin. He just sat there for the longest time posing for me...I loved his coloring with the green grass behind him.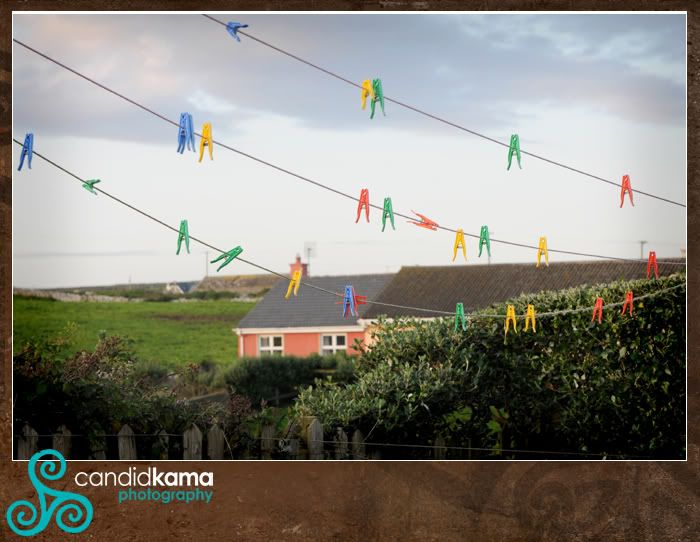 A quick drive through The Burren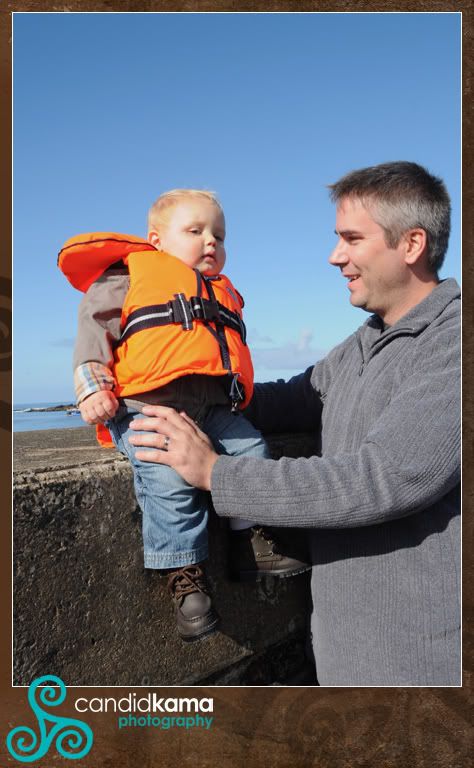 I've always wanted to visit the Aran Islands, so we took the boat over to Inis Oirr. It was a fantastic day and well worth the visit. I would have loved to have spent more time there. It took us about 30 minutes from the mainland to arrive on the island.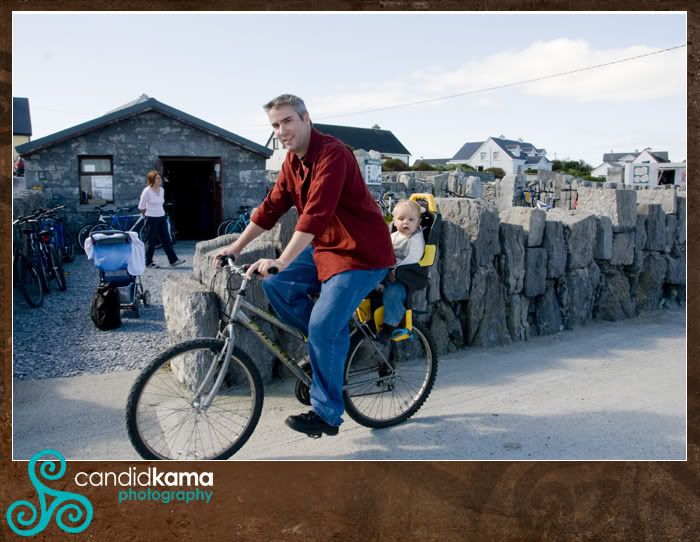 Once on the island, there is only a few means of transportation, so we chose to ride bikes. It was alot of fun and I think Ephram really enjoyed his first bike ride.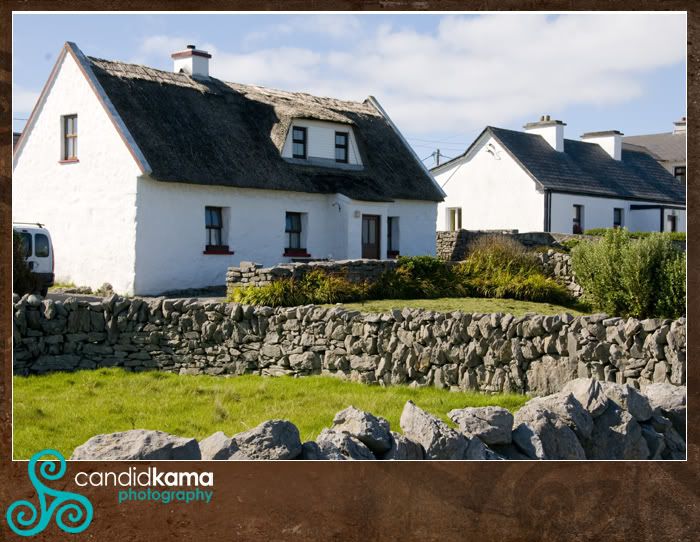 Some of the houses on the island...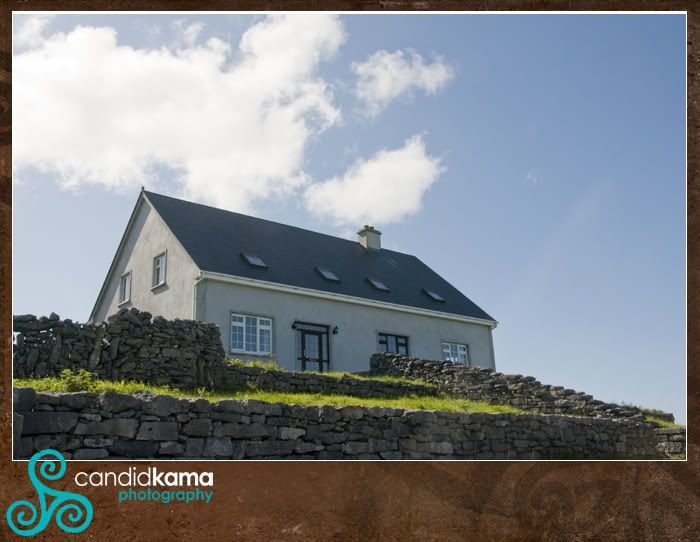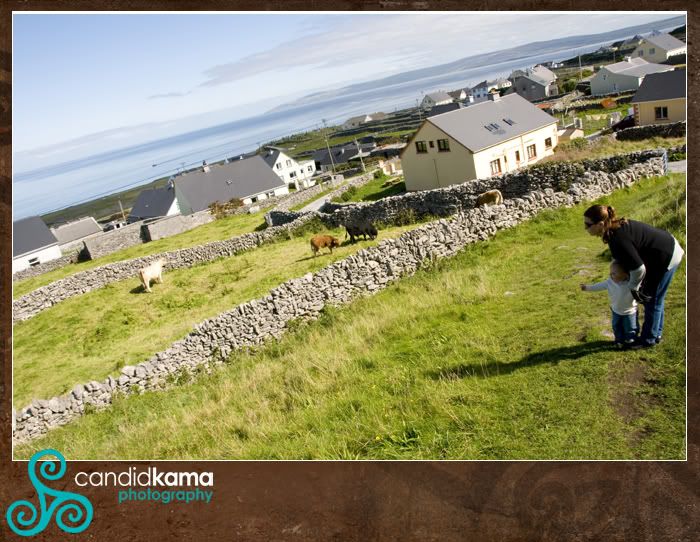 Life on these islands is so simple, it was very relaxing to be there......you really felt like you were away from it all.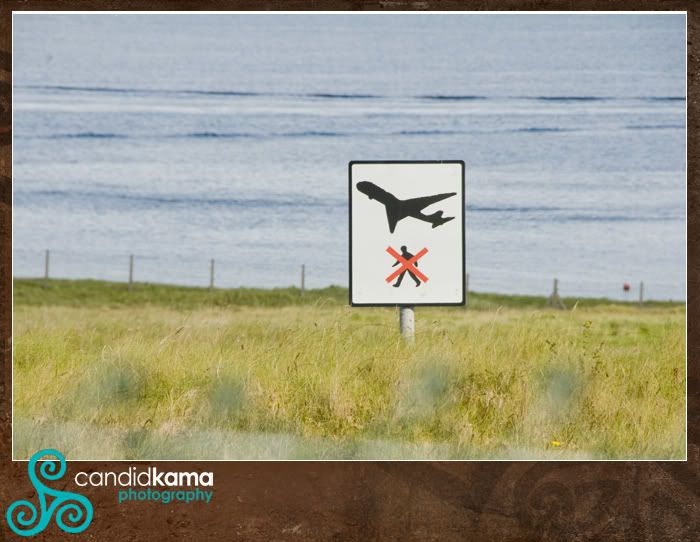 We came upon this sign on our ride, at the mini airport on the island....I thought it was a bit humorous not to make note of.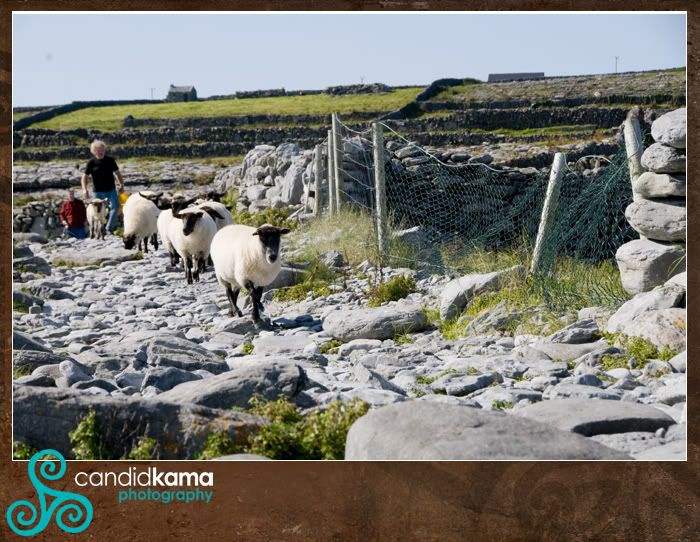 Here's a sight you don't see very often at home.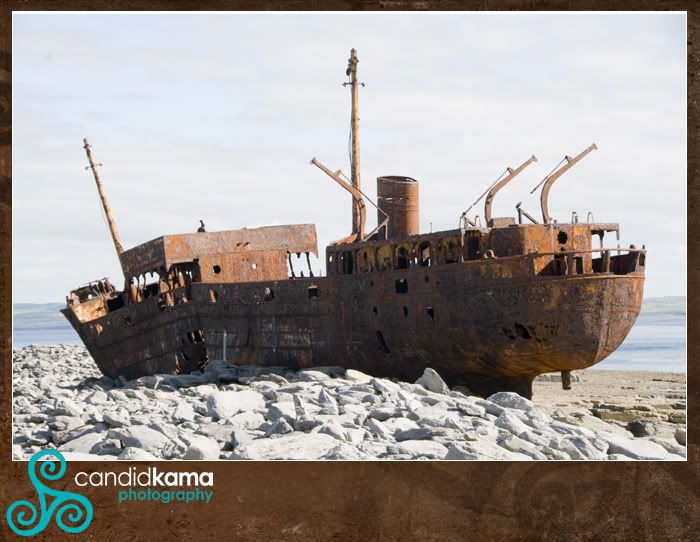 As you sail closer to the island, you see this ship 'ruins' if you will along the shore to the far side of the island.....I was headed straight for it when we first arrived with out a doubt.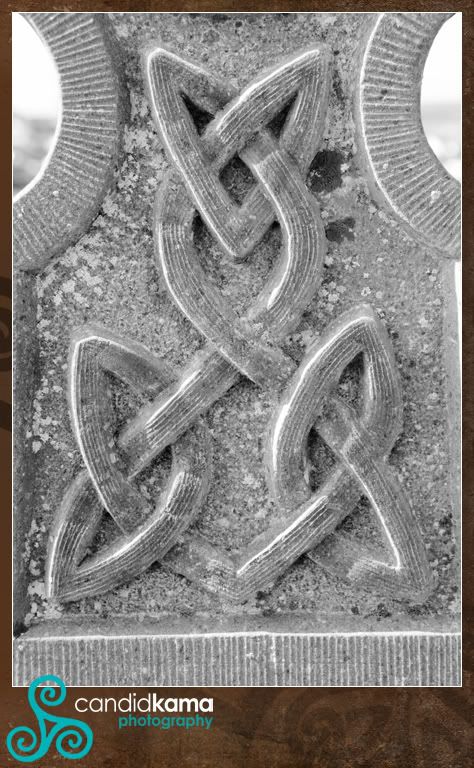 There is an old cemetery on the island, with an church ruins that is sunken, that sits up on the hill on the island.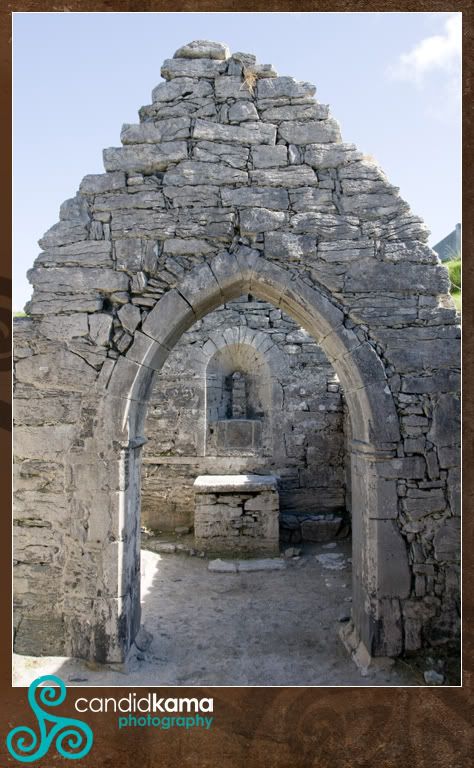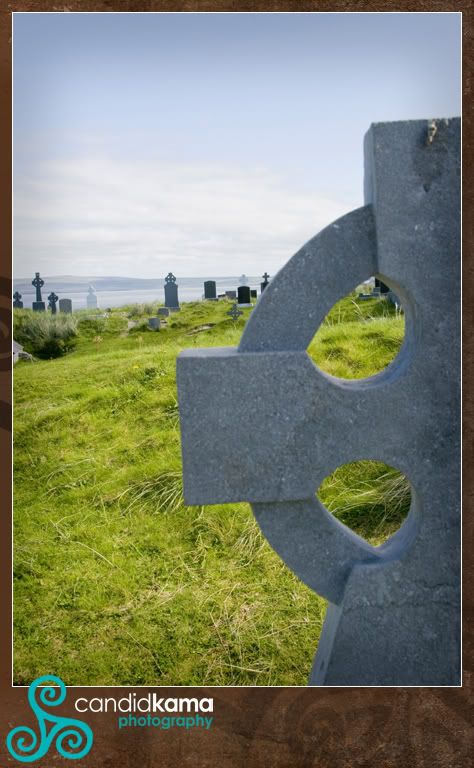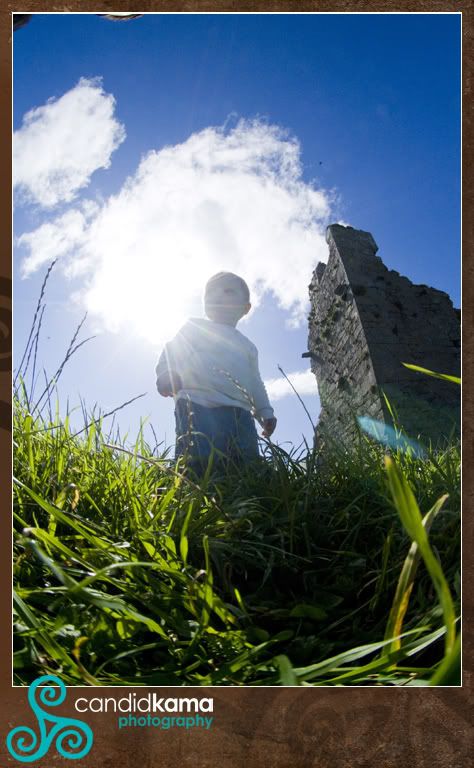 This was just a quicky shot I took, but I liked the effect I got from it.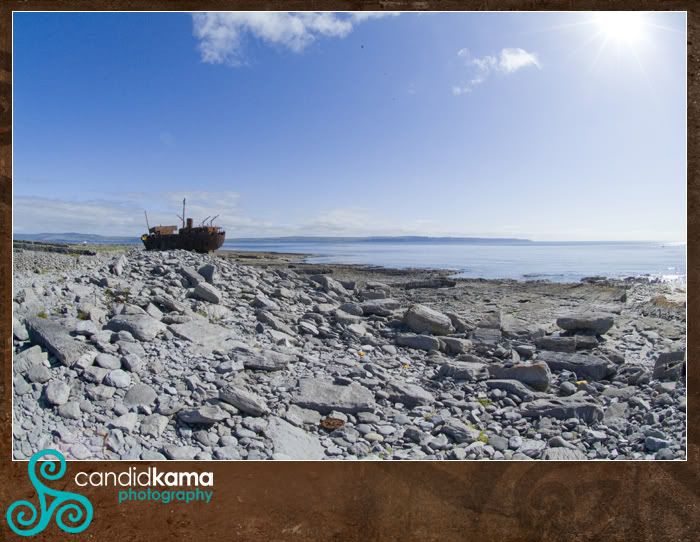 Another view of the ship.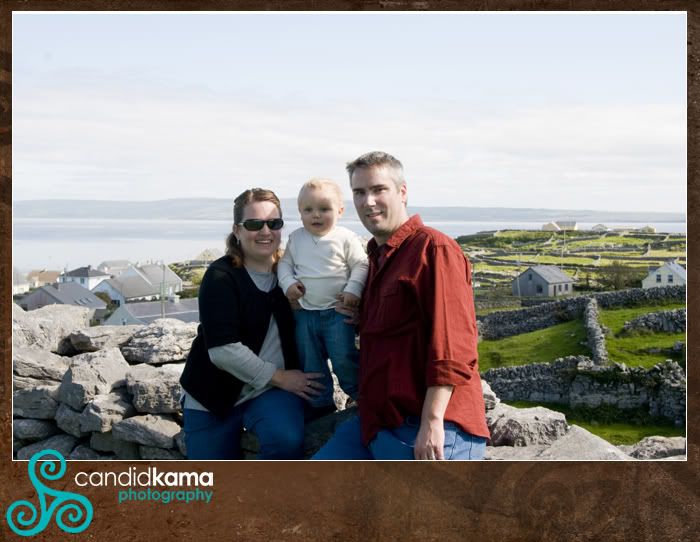 We met alot of fellow Americans on the trip, kind enough to take a family photo of us. More to follow on Inis Oirr and the Cliffs of Moher.......
Labels: Personal