I met up with the Kearns family at Highbanks Metro Park for a family portrait. It was such a beautiful morning and the trees were FINALLY showing some color.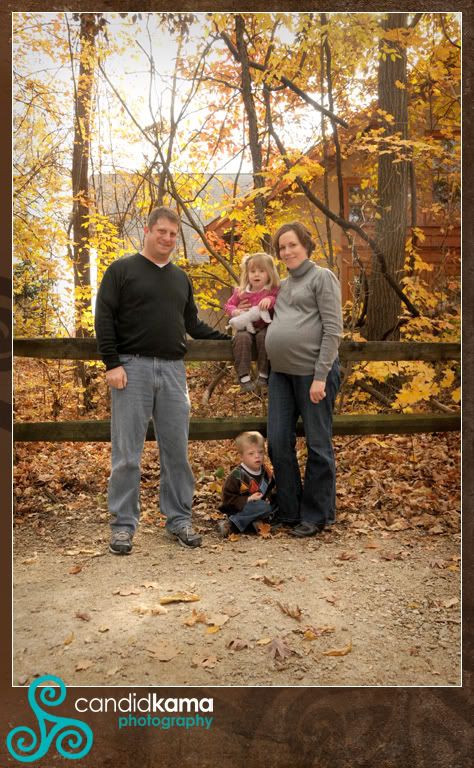 Alex and Addie are awaiting the arrival of a new sibling in a few short weeks!
This shoot was special to me cause it's part of a fund raiser I took part in
awhile back for Team Alex and the Down Syndrome Association of Central Ohio.
This is a great organization that brings light to familes who's lives are touched by
Downs Syndrome. My family is one of those familes. My uncle has DS and has been well looked
after by his parents and MRDD.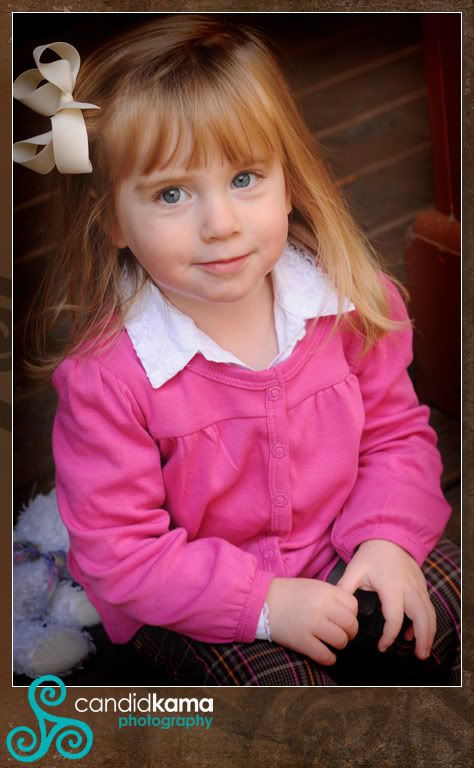 This is Addie and she is two years old. She brought along her buddy 'Bunny'
for the session, I think Bunny is in a couple of the shots.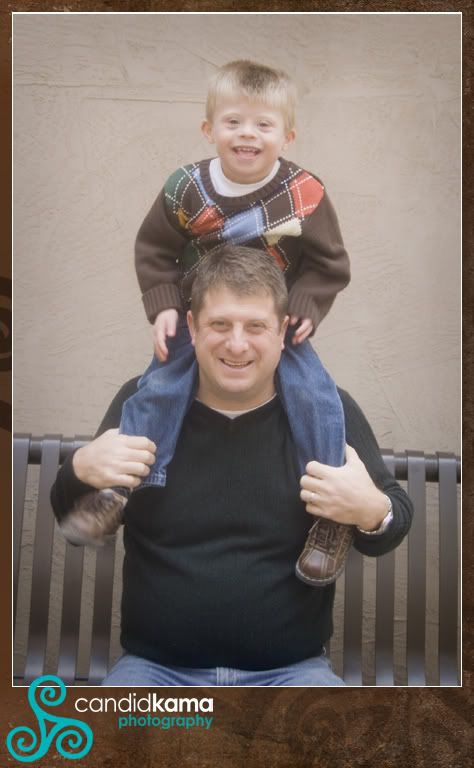 Alex is enjoying the sights on his dad's shoulders. He is 4 and full of energy.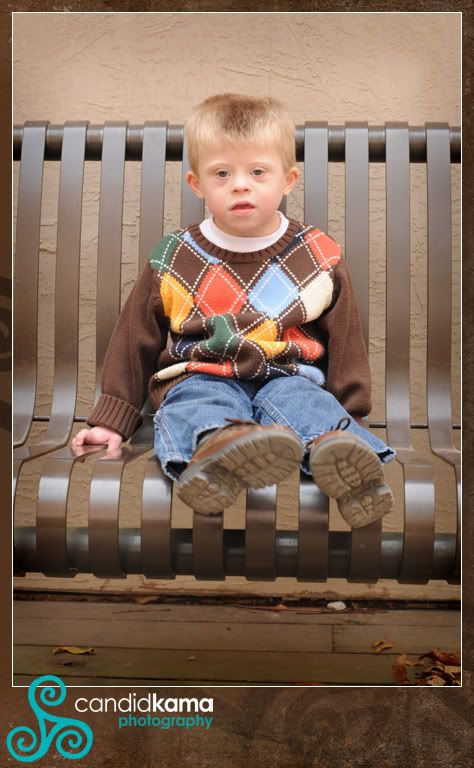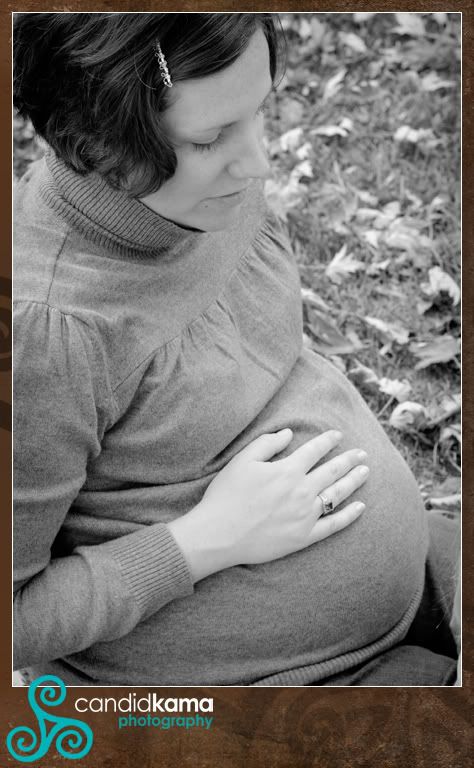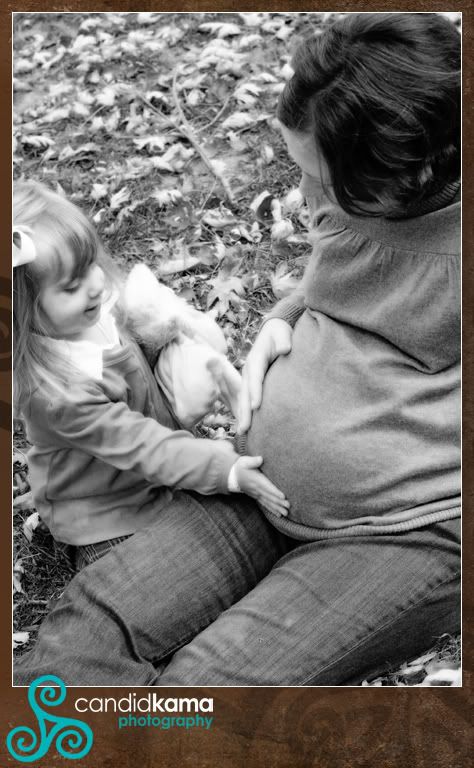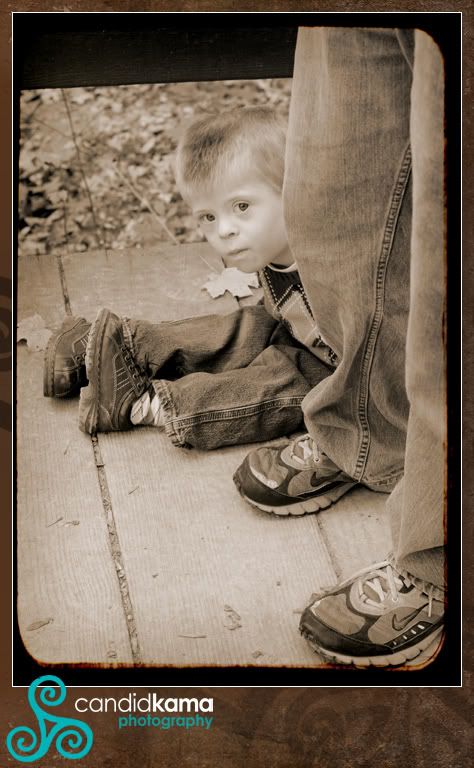 I loved this shot. Alex wasn't so sure about me and the camera, but he started to warm up
to the idea near the end.
Thanks for allowing me to spend some time with your family. You are very blessed!
Labels: Portraits