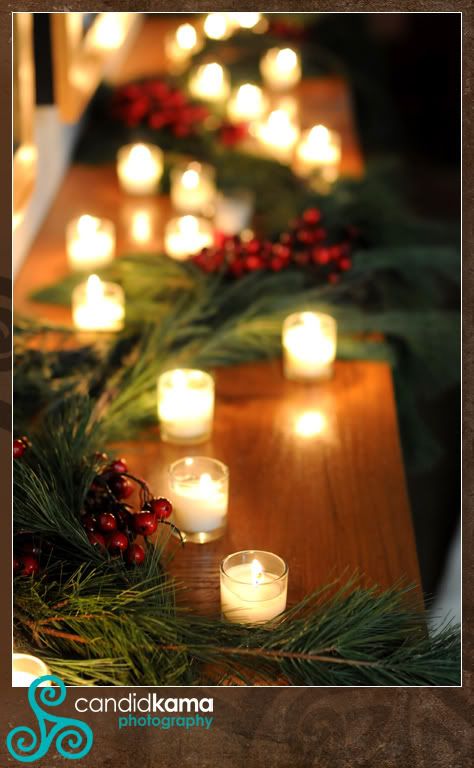 This past Saturday was my last wedding for the year of 2008, and what a
awesome year it has been! Tiffany and Chad met each other seven years ago,
and tied the knot in a very festive holiday wedding at Lithopolis United Methodist
Church.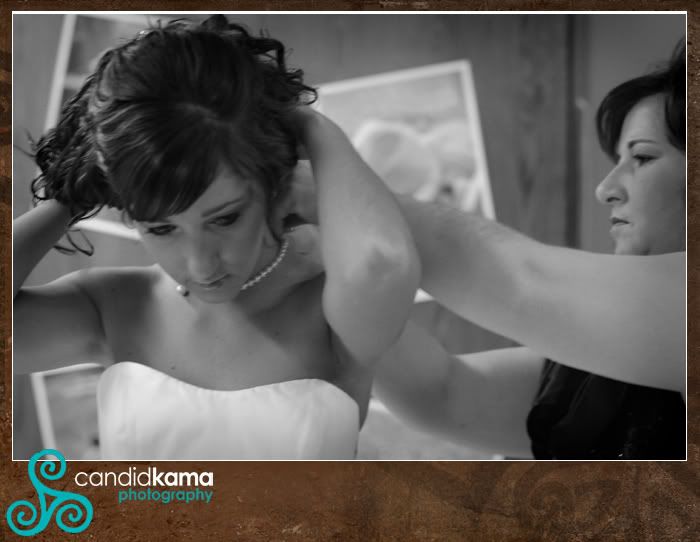 Tiffany getting a hand from mom.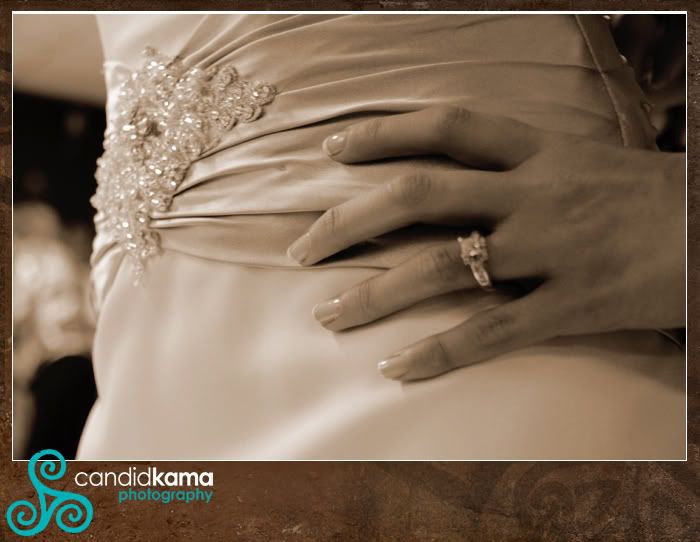 Tiffany had on a stunning gown, that was very fitting for her winter wedding. Unfortunately the weather that day was a balmy 65 degrees, that's Ohio for you!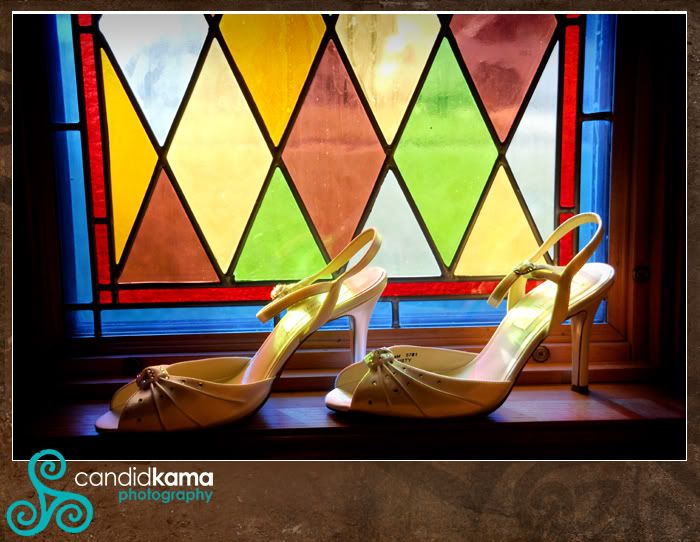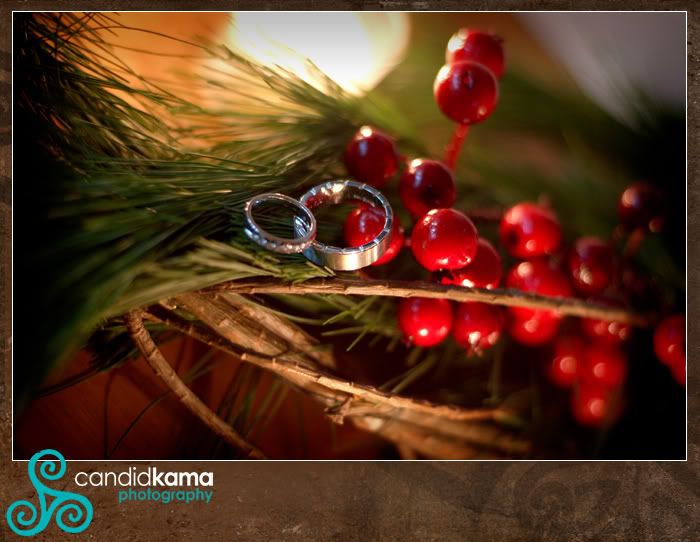 The decorations of the wedding were very colorful.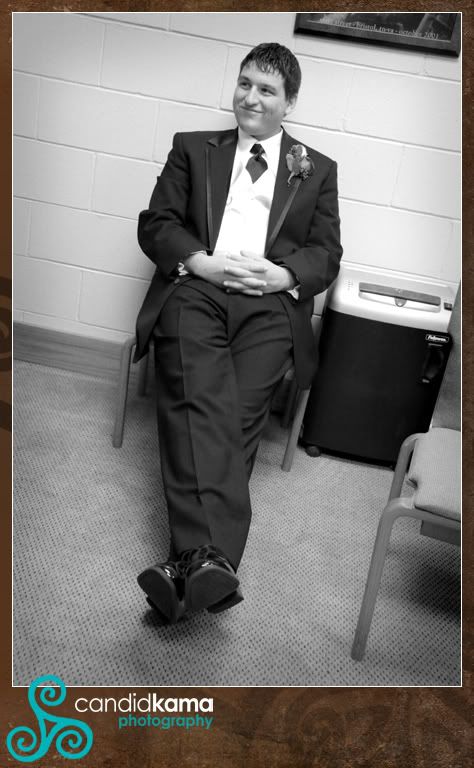 Chad just waiting for 'it's time'.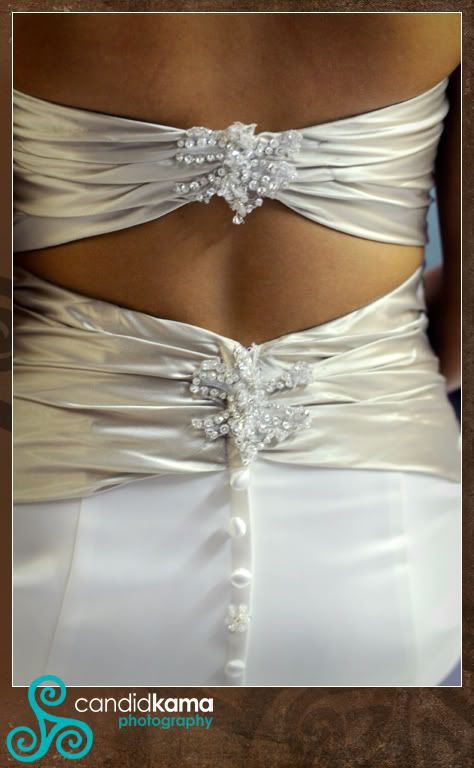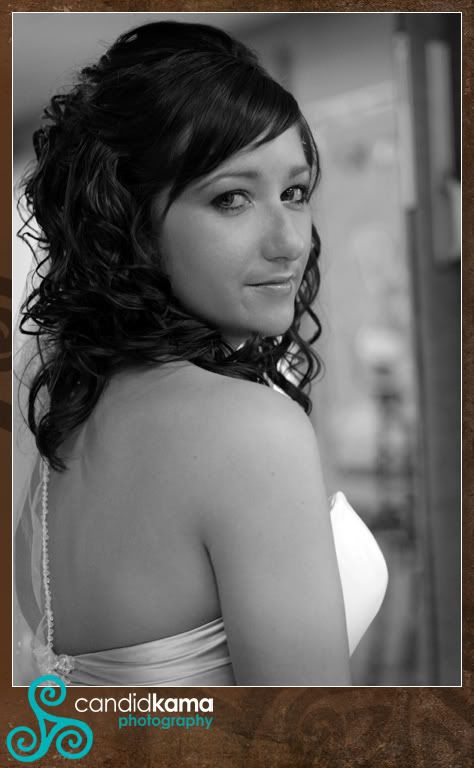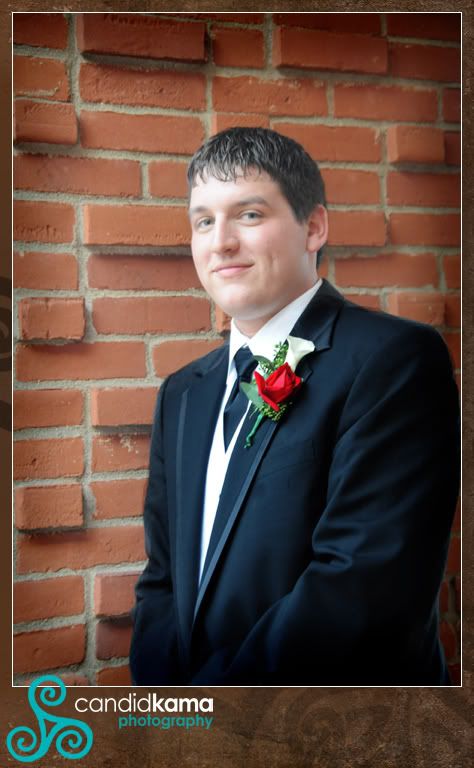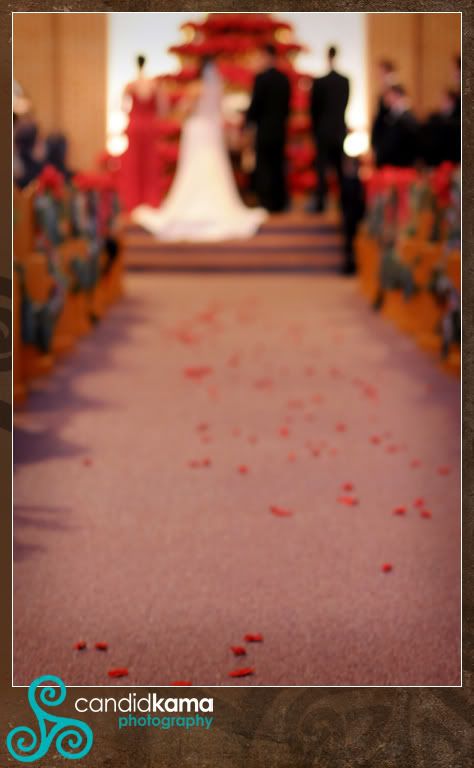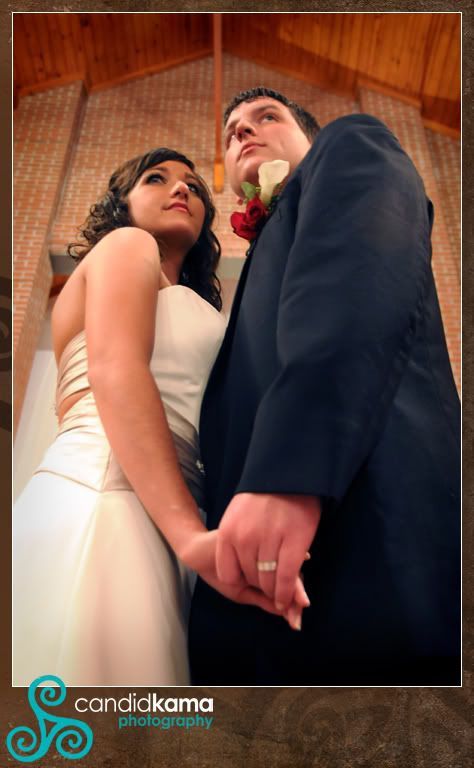 Sparklers were set off for the bride and groom's get-away from the church.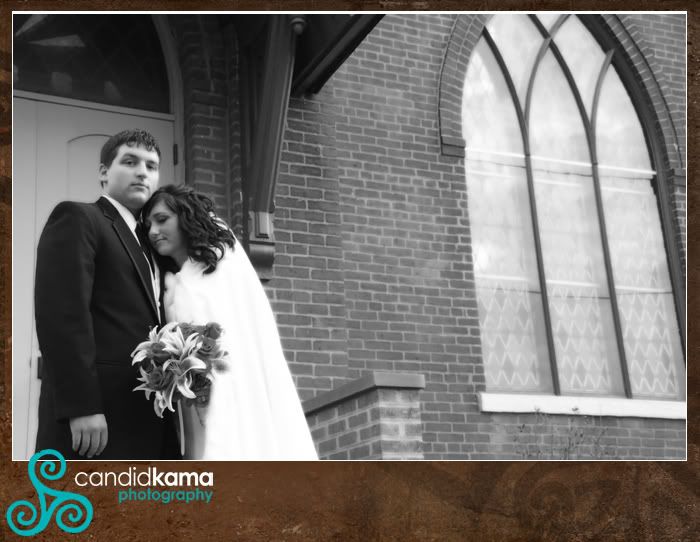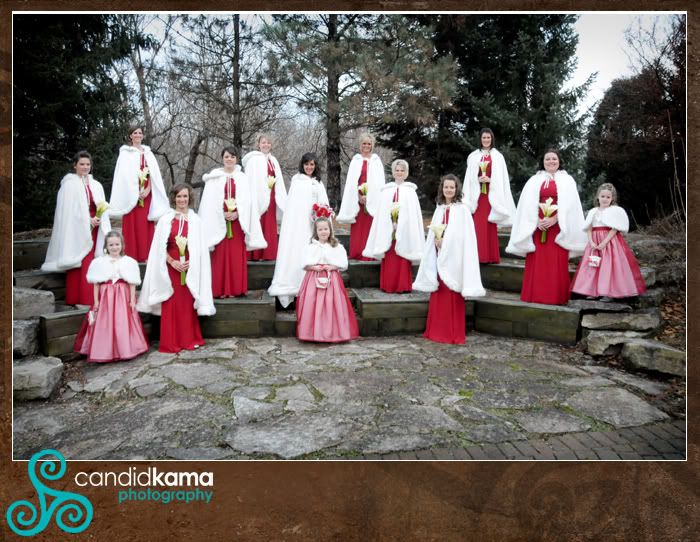 The girls looked awesome in their red gowns and white capes.......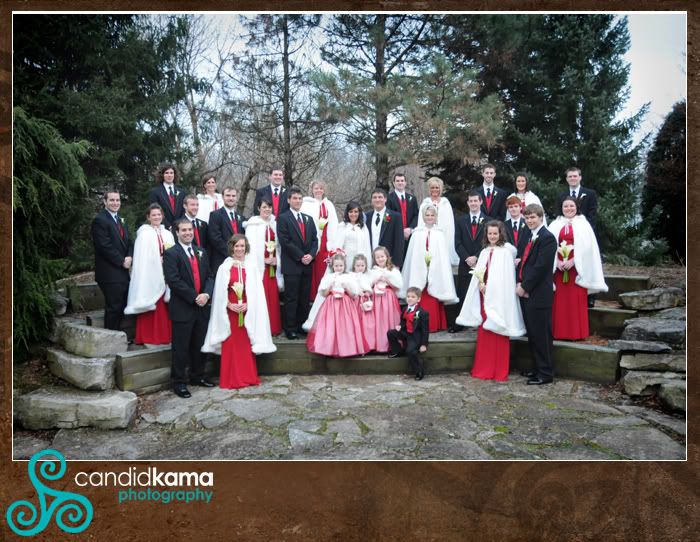 And the fella's were looking dapper too........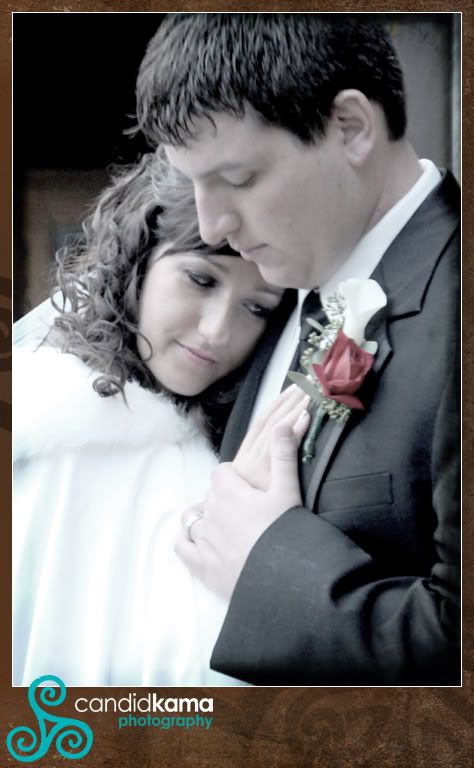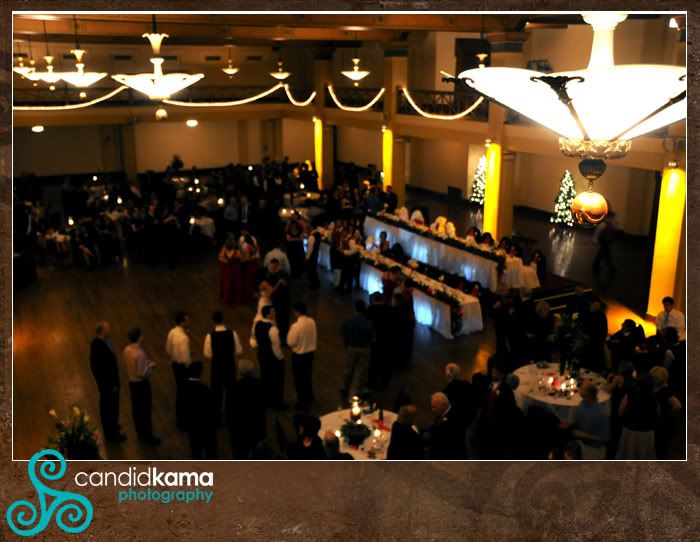 The reception was held at The Columbus Athenaeum downtown in the main ballroom, the floral arrangements were top notch and it smelled of stargazer lillies which I love the smell of.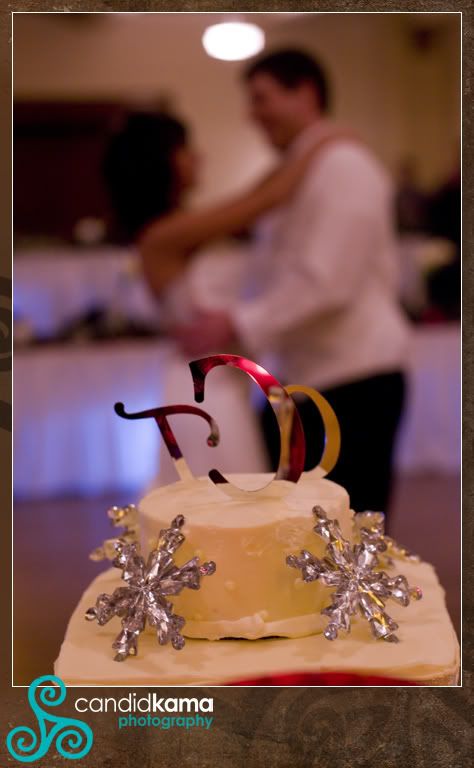 The first dance.......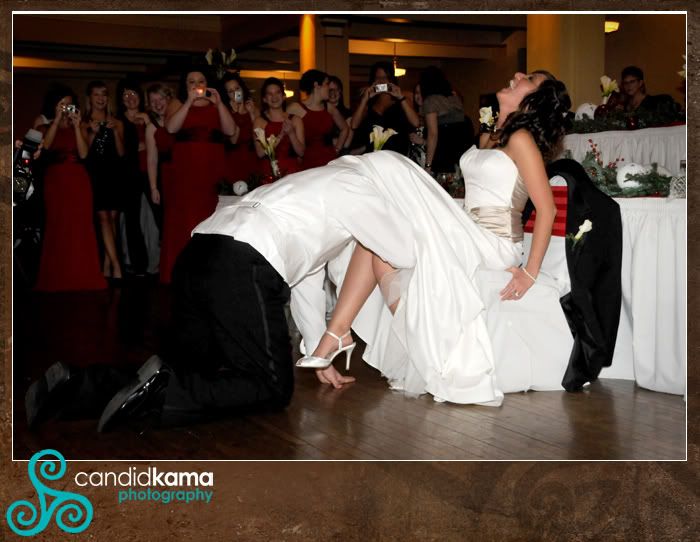 Chad wasted no time taking care of business to get to tossing the garter....
It was certainly a beautiful wedding to end the year too and we are so glad we got to be a part of your special day! Best wishes to you both!
Labels: Weddings