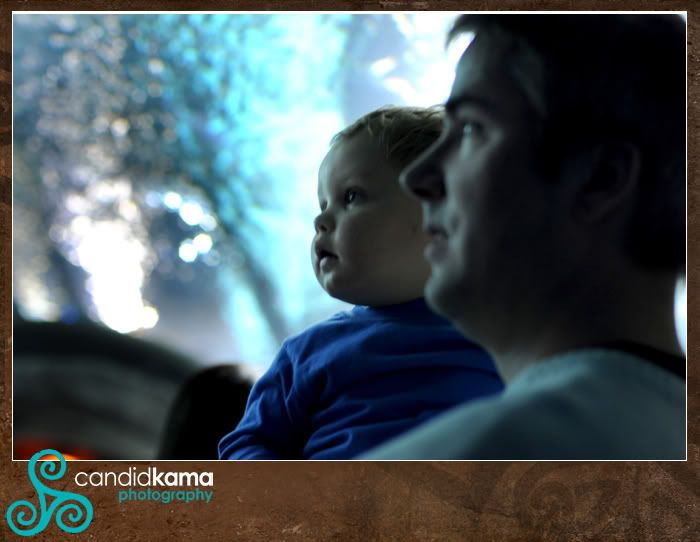 Last weekend we took a little road trip down to The Newport Aquarium for the day so that Ephram could see the fish. He's all about Nemo and loves looking at fish at the store. Who knew that back when I was planning his nursery that he would love the water so much and all that comes with it. I didn't want to do the cliche blue thing, instead his nursery was an Under The Seas theme, and some of his first words were the fish that color his room.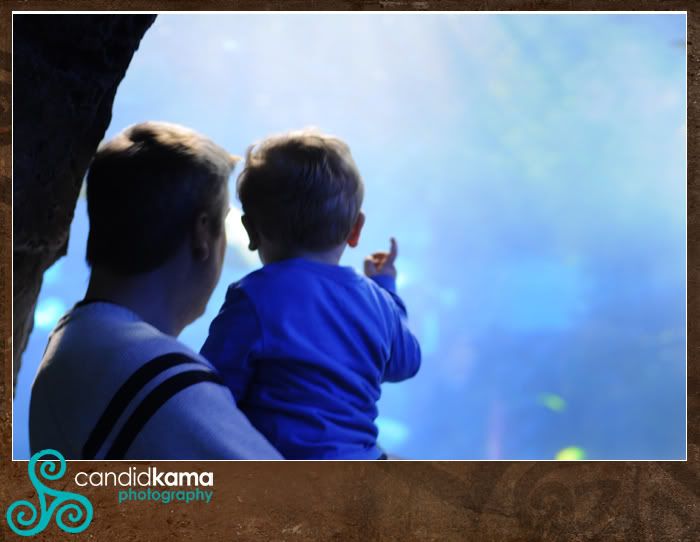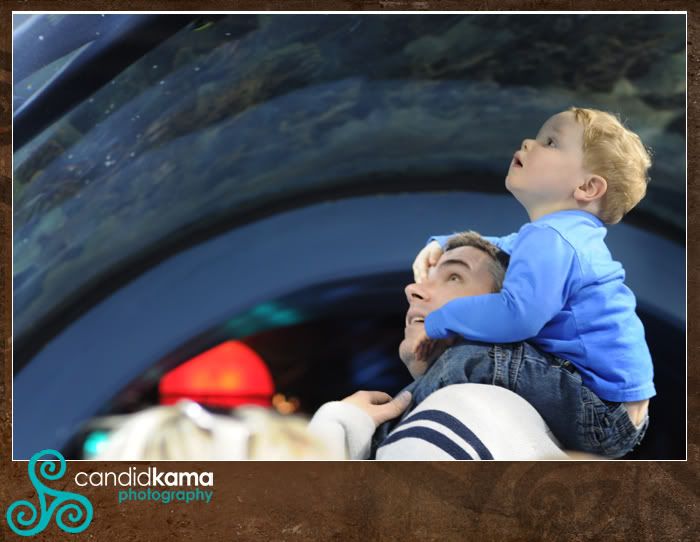 He wanted to be sure Daddy didn't miss anything!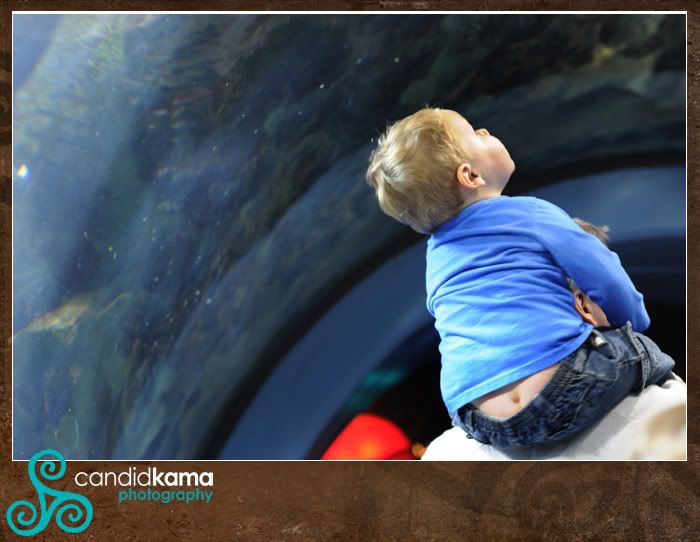 That's right, Mama couldn't resist the shot...........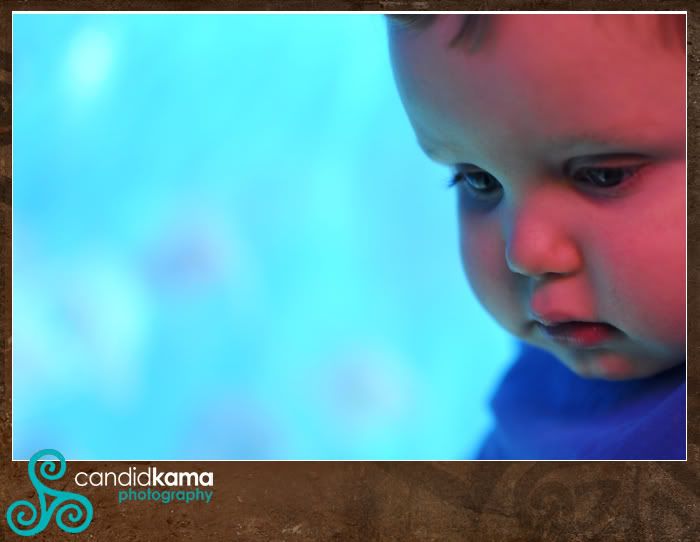 Ephram enjoyed his visit to the aquarium and seeing all the big 'fisssh' as he calls them....
Labels: Personal