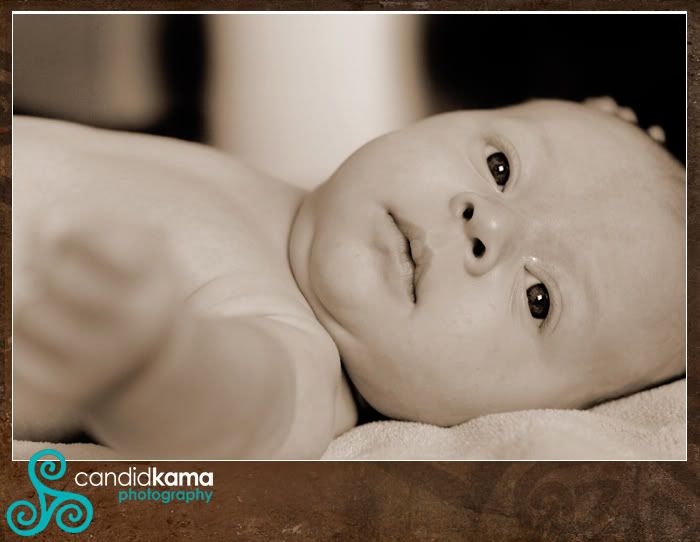 This little guy is Wyatt and he is six weeks old. Funny story....originally I was to have done a maternity session with his mom, but Wyatt had other plans and arrived a few weeks early. Then we were supposed to have his portrait session, only to be rescheduled twice due to snow, and lots of it.....but I was bound and determined to get the photos before he got any bigger, and thankfully the weather gave me a break for a change!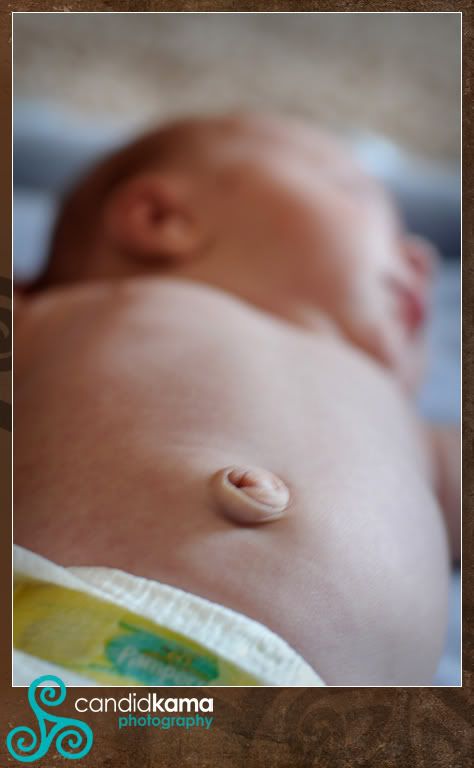 Love the little cinnamon bun navel...reminds me of my son's when he was a newbie...too cute!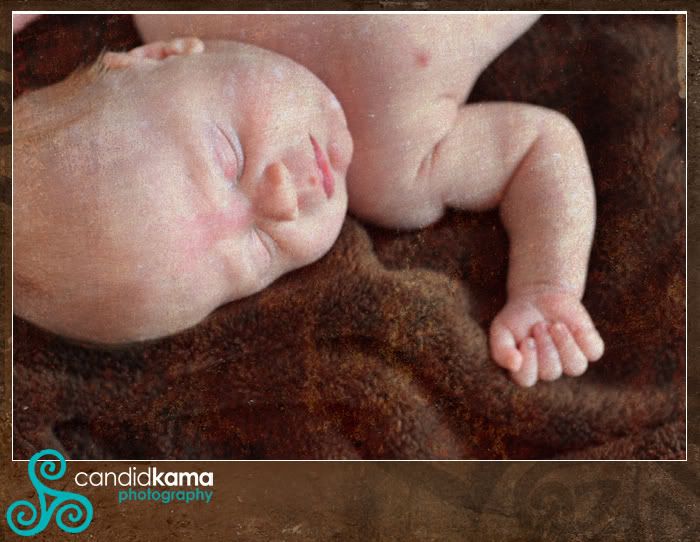 Catching some zzz's on the nice warm blanket.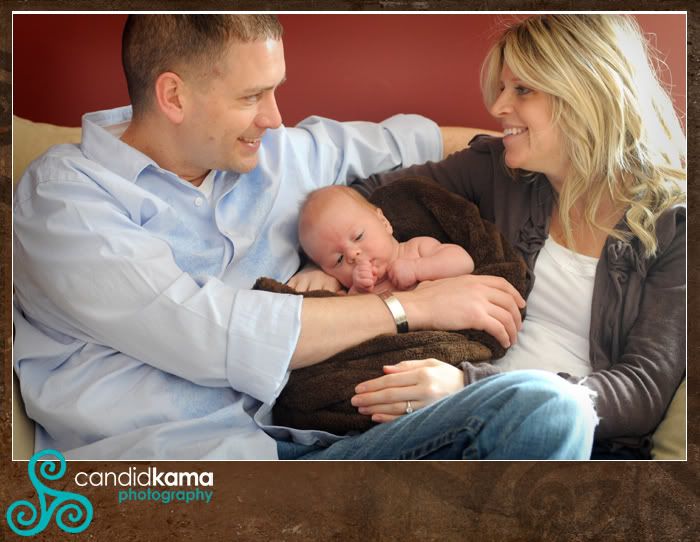 Ryan and Tracie holding their little bundle....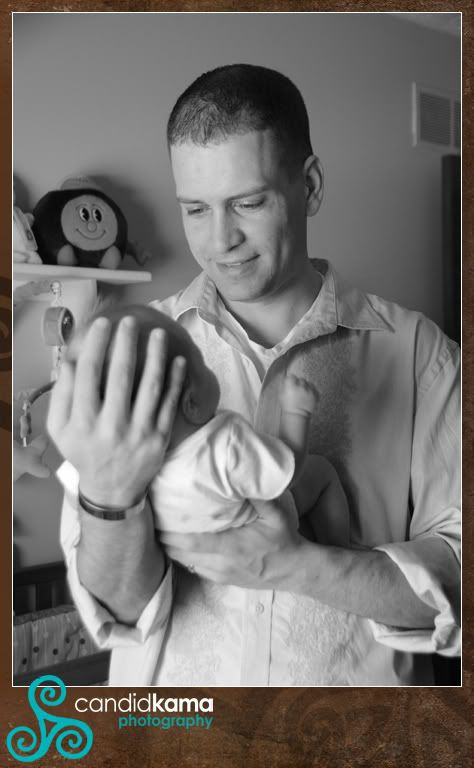 Pride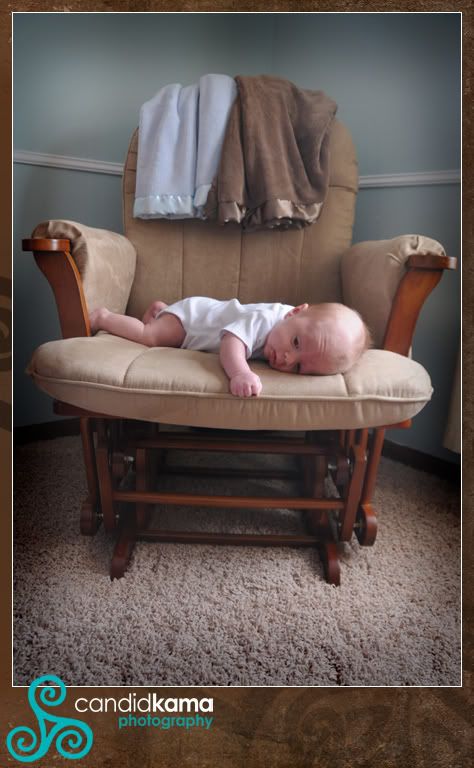 Just chillin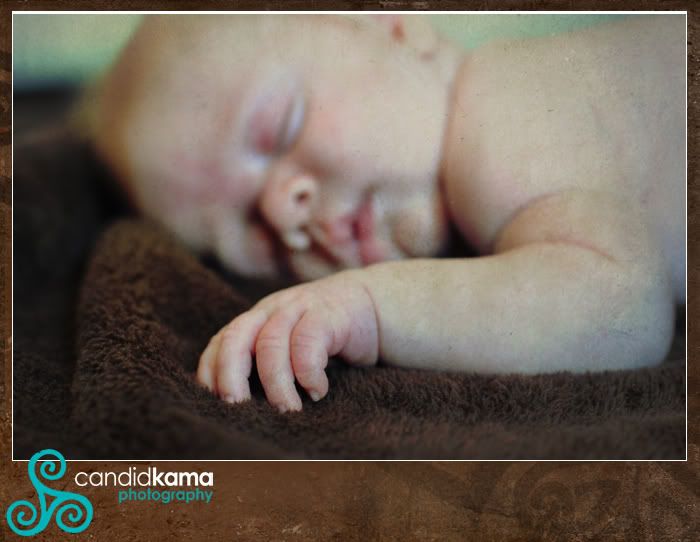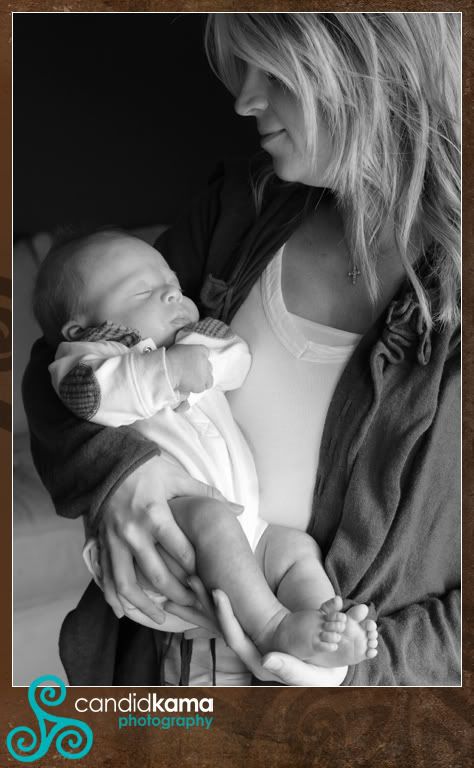 He'll only be this small for so much longer...how fast they grow.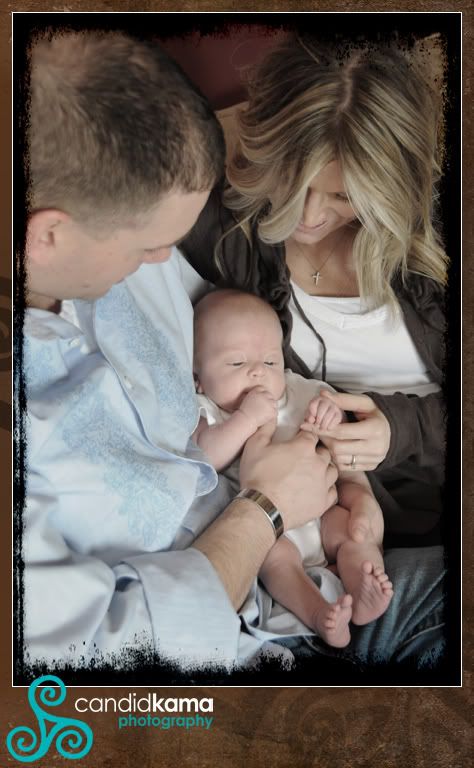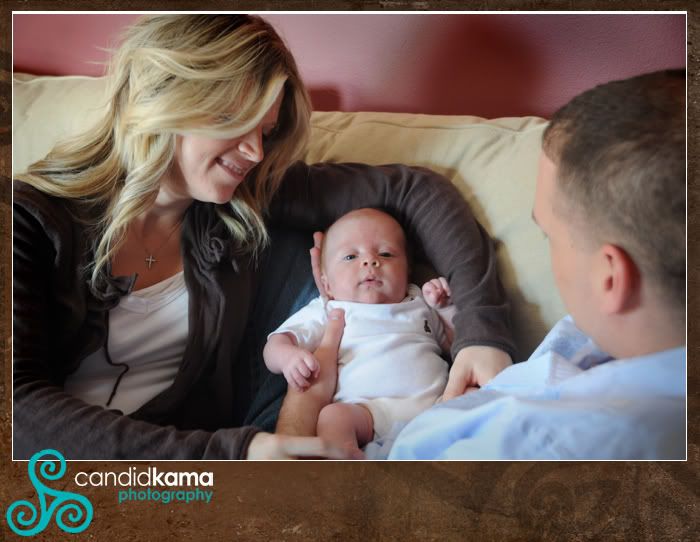 I love doing the newborn photos cause it's such a special time and one that goes so quickly. You want to be able to have that documentaion of how tiny they once were. I know from personal experience how meaningful that can be.
Look at him staring into his mom's eyes.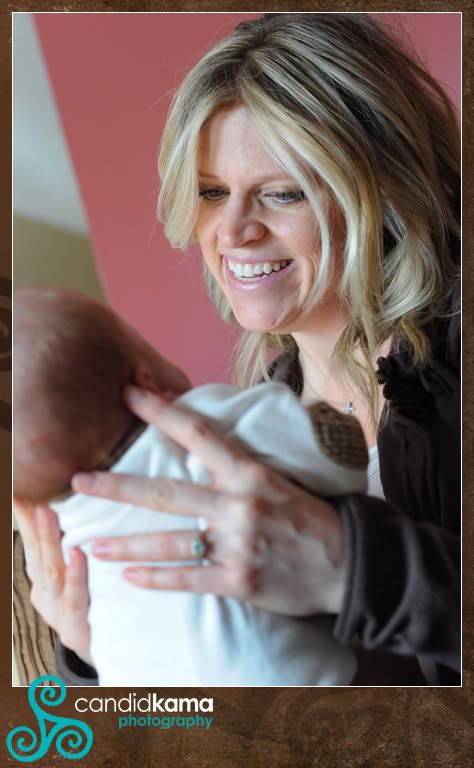 Proud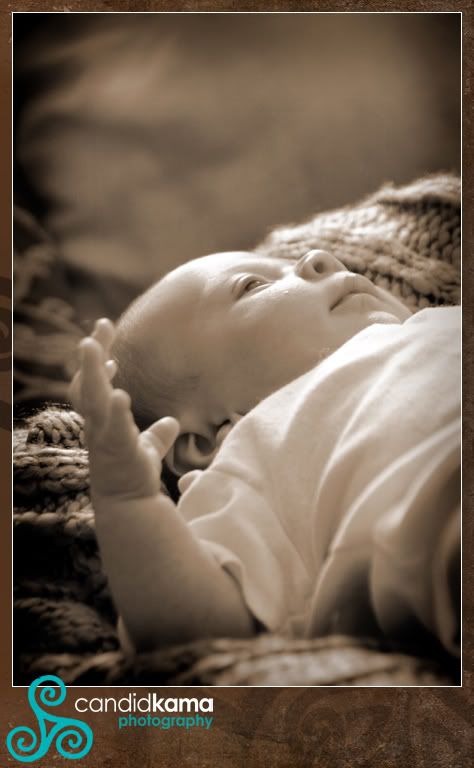 Love
Labels: Little Ones