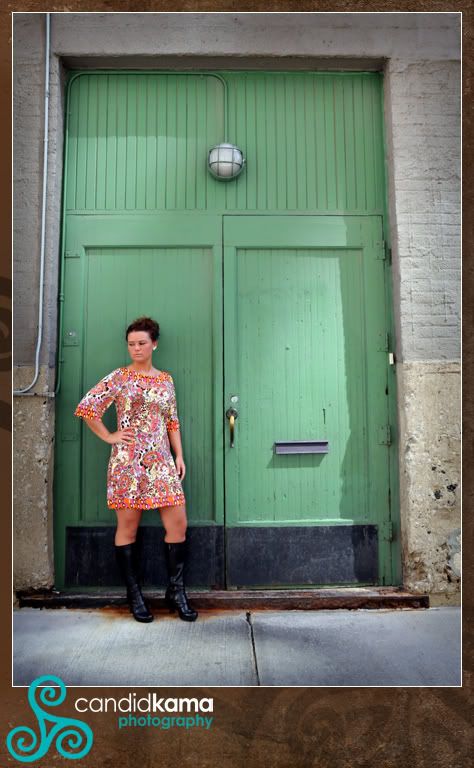 This is Justine. I met up with her down in the Brewery District yesterday
for a fun session.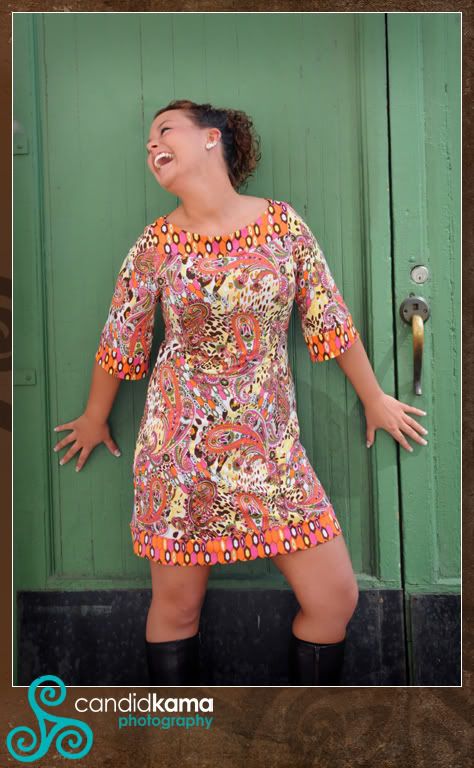 Justine is just beaming and has a beautiful smile.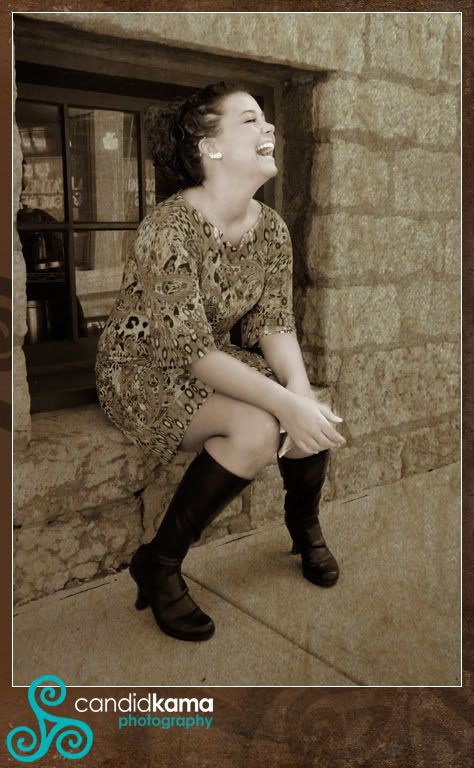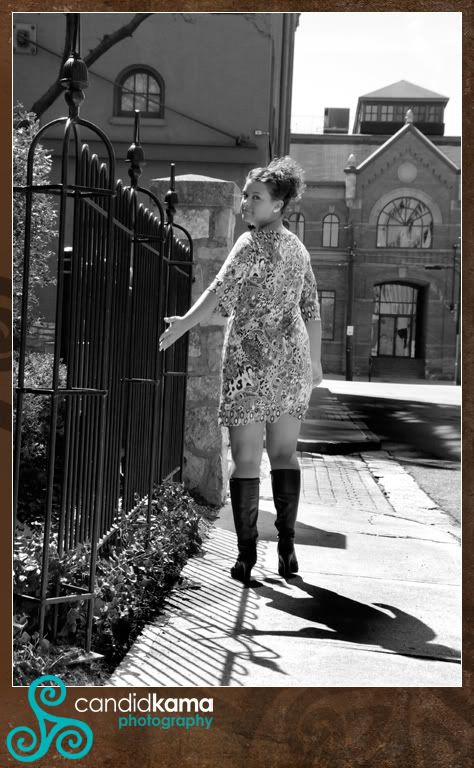 Justine works in the Brewery District so it was a great meeting point 
with some great backdrops and a kicking dress!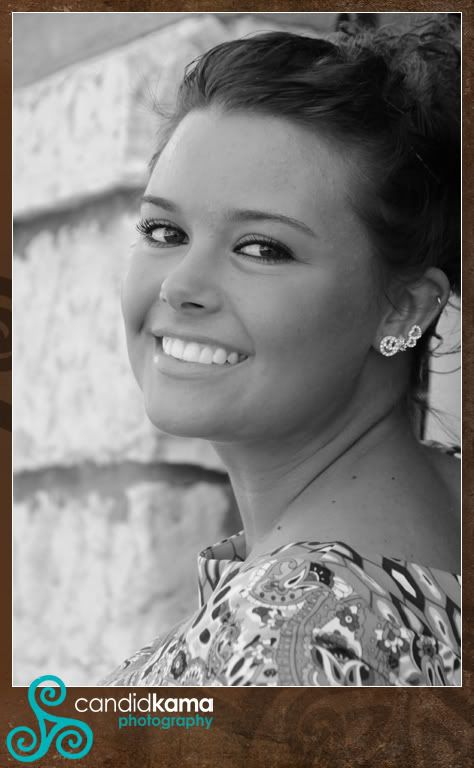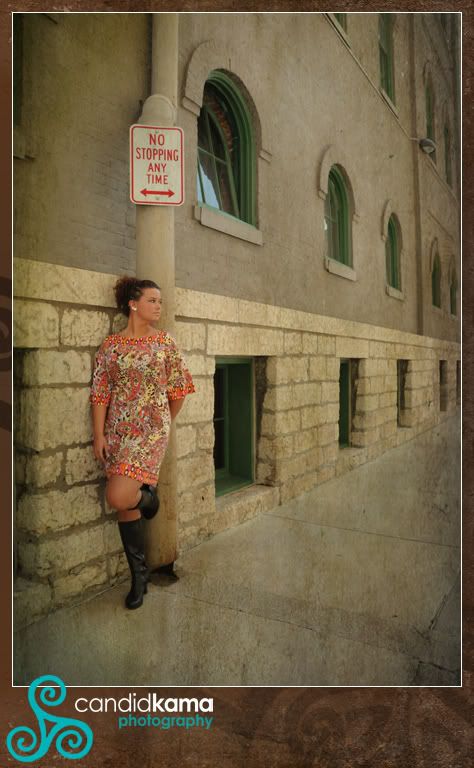 This is one of my favorites.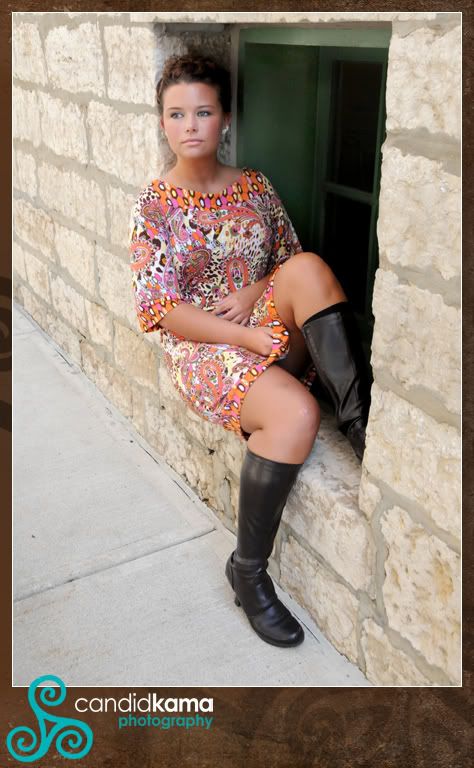 She kinda has a Katherine Zeta-Jones look going on....but I think you've
got her beat Justine!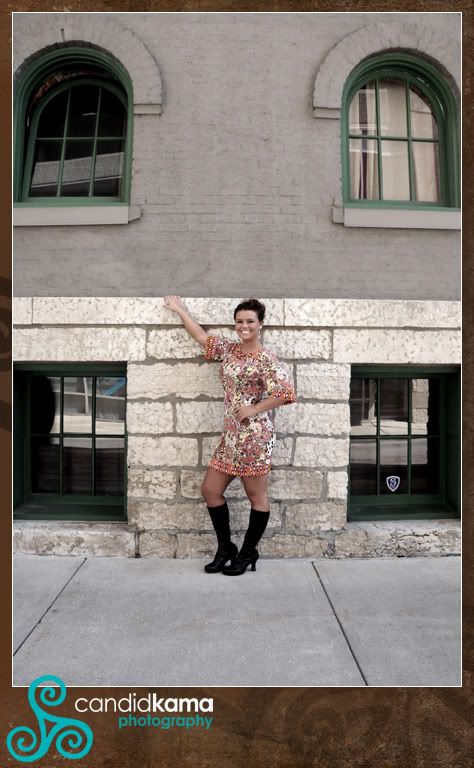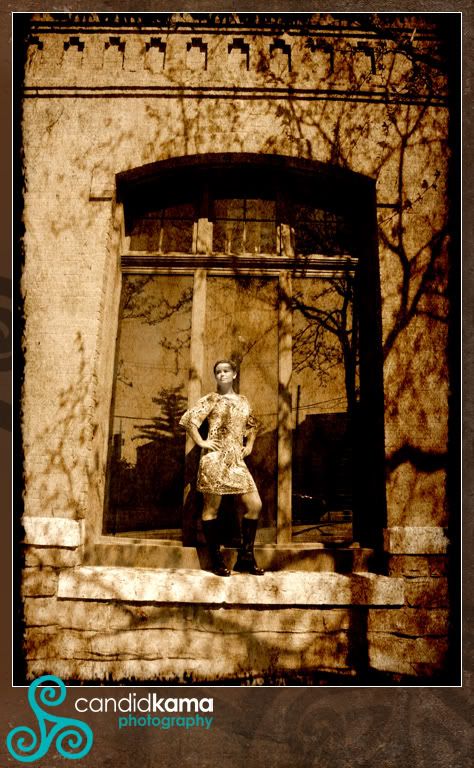 Work it girl!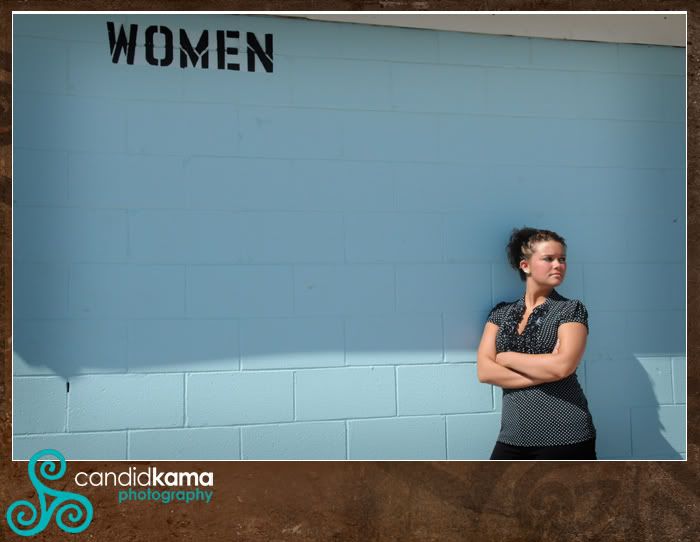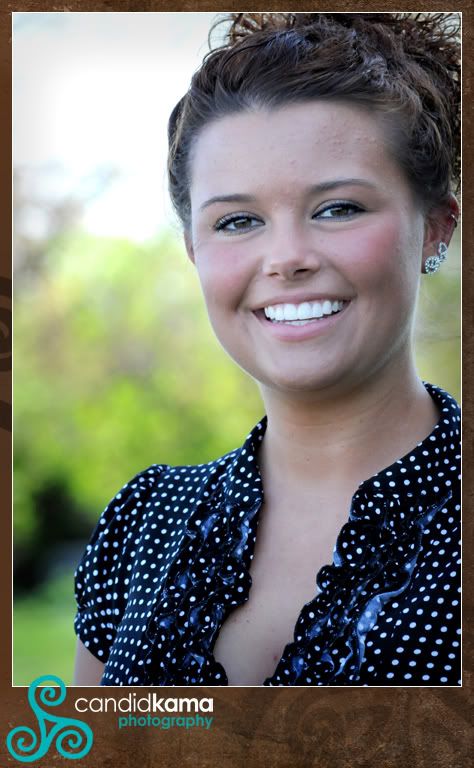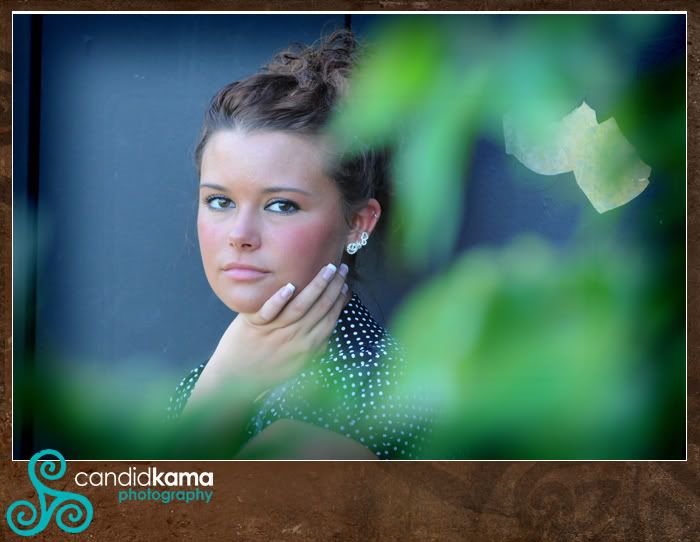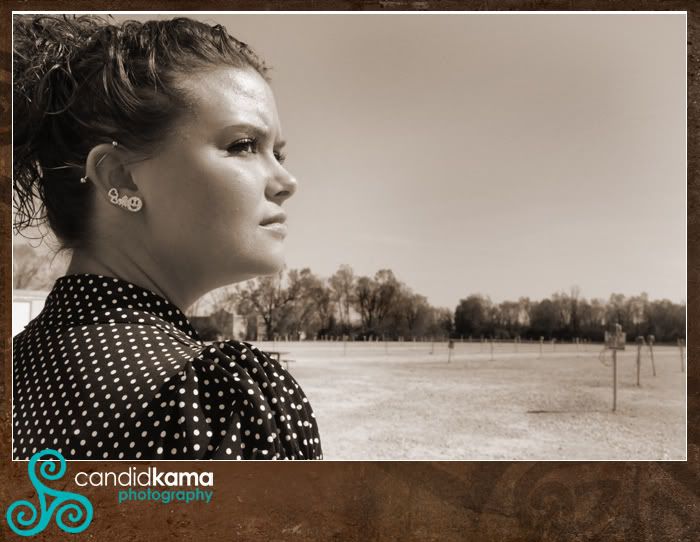 We proceeded South to the Drive In for some more awesome photos. It was right up my 
alley of something different.  Thinking back to the days of when I used to go to the 
Drive In when I was younger, I miss those days. Might just have to catch a flick 
Thanks for putting up with the dust....I think in the end, it was well worth it! 
Labels: Portraits