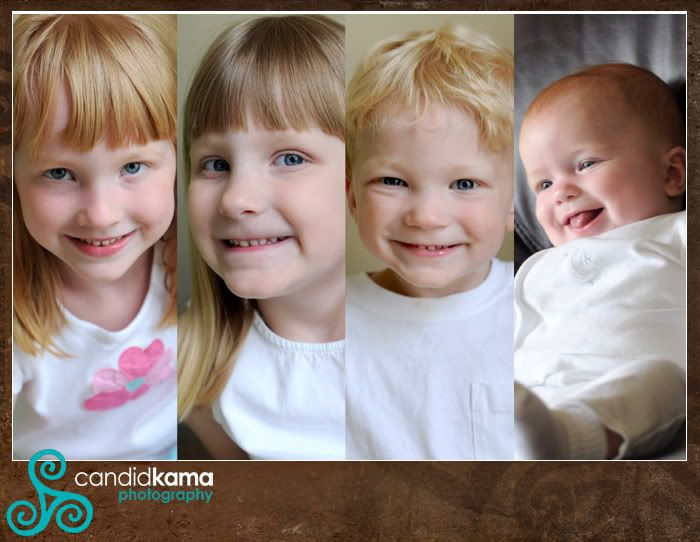 Today I met up with this fun bunch at their home in Lewis Center. From L to R is Ryann who is 5, her sister Bailey who is 4, her brother Bradyn who is 2, and the lil' guy is Cowen who is 4 months old.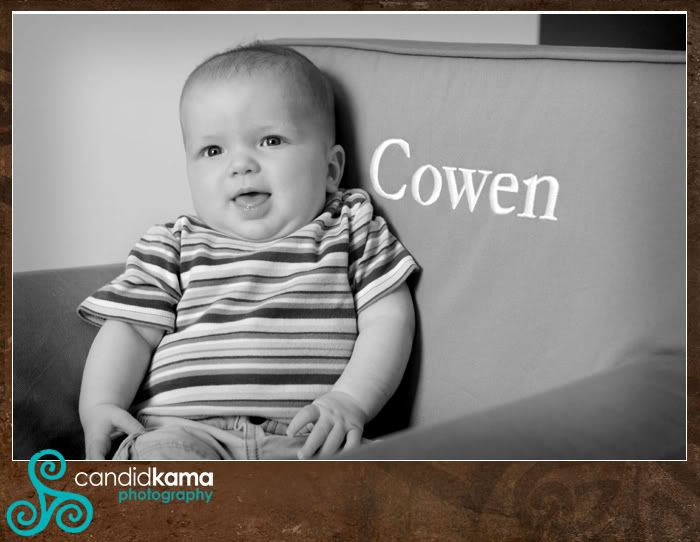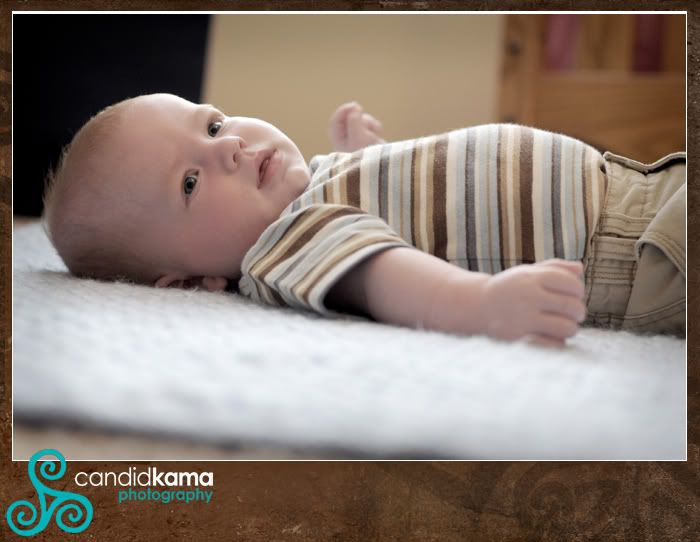 Just chillin in his nursery room.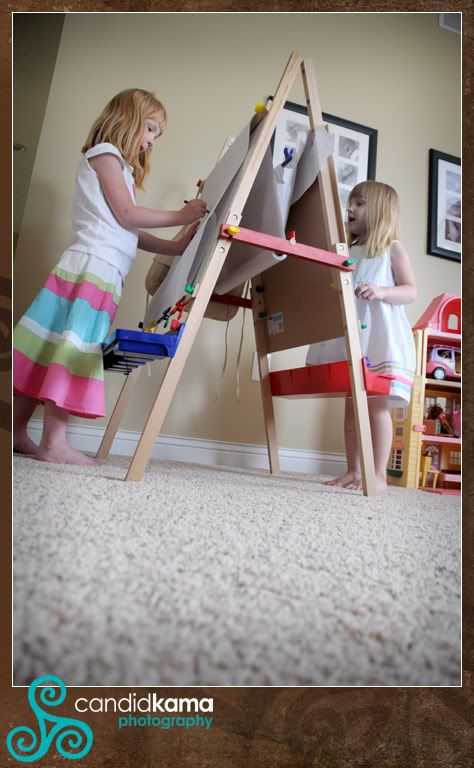 The girls were drawing pictures in their play room. I even was given a
nice parting gift from Ryann that is now on display on my fridge. Thanks
again for that drawing!
Bradyn getting a little help from his mom Lisa.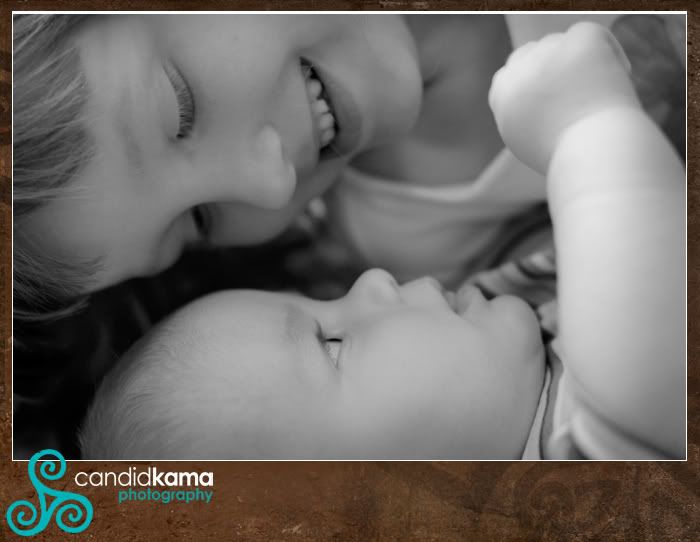 I love this shot of Ryann cuddling up to Cowen.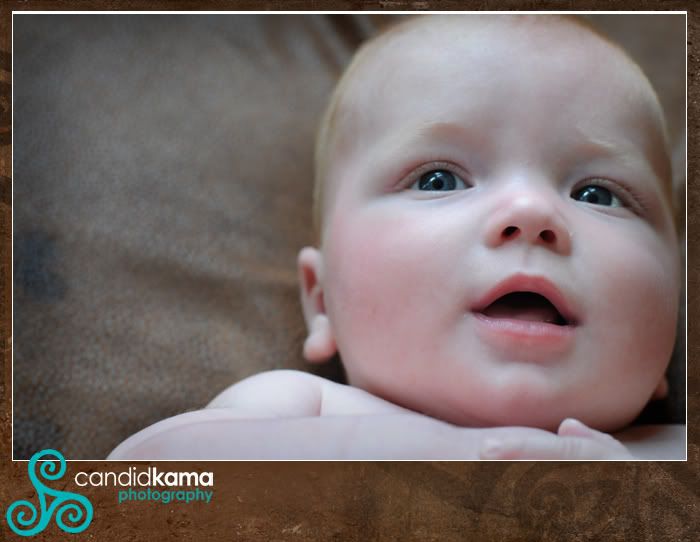 Loving the red hair!

Bailey watching over Cowen.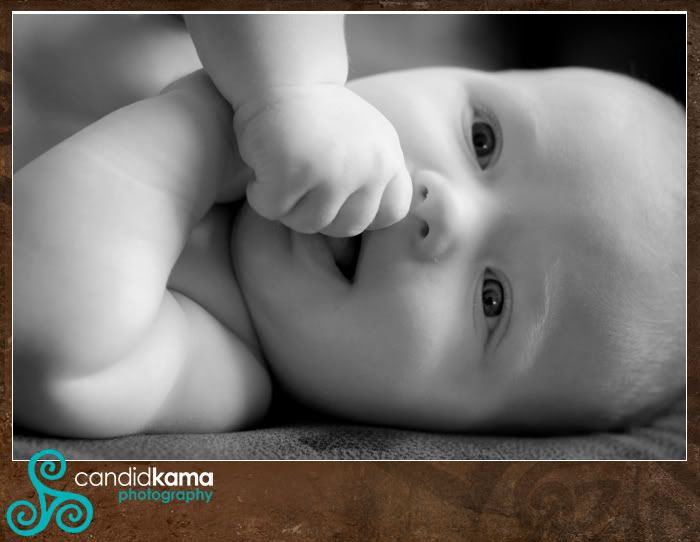 Cowen was just sucking away on his fingers......must have been something tasty.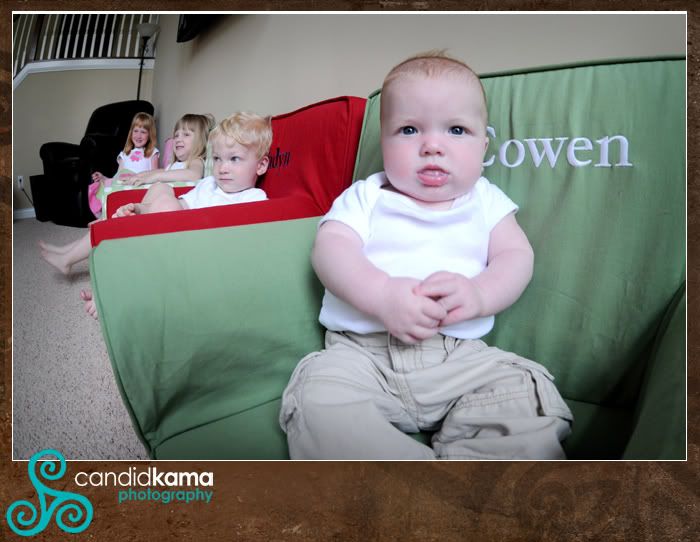 They each have their own chair with their names on it........Pottery Barn is awesome!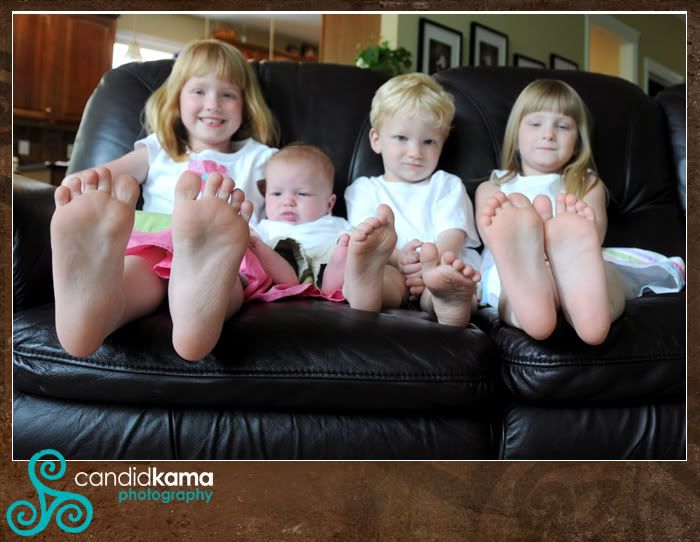 It's the return of the foot fetish! I can't resist!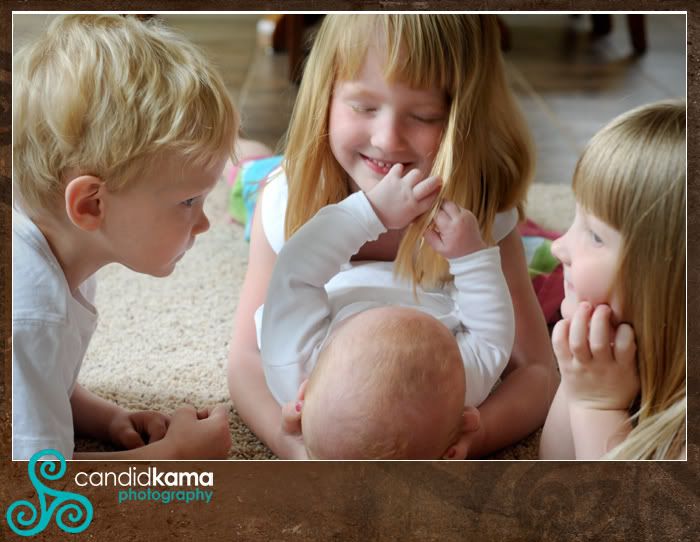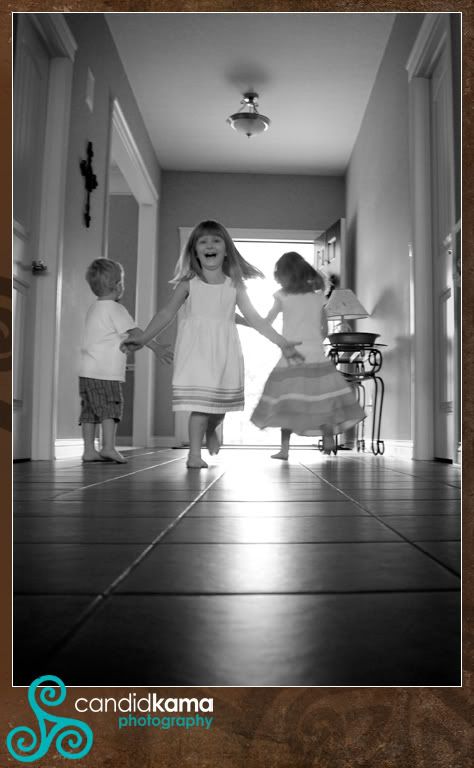 The kids have plenty of room to move about the house...and it won't be long
until lil Cowen will join them!
Labels: Little Ones