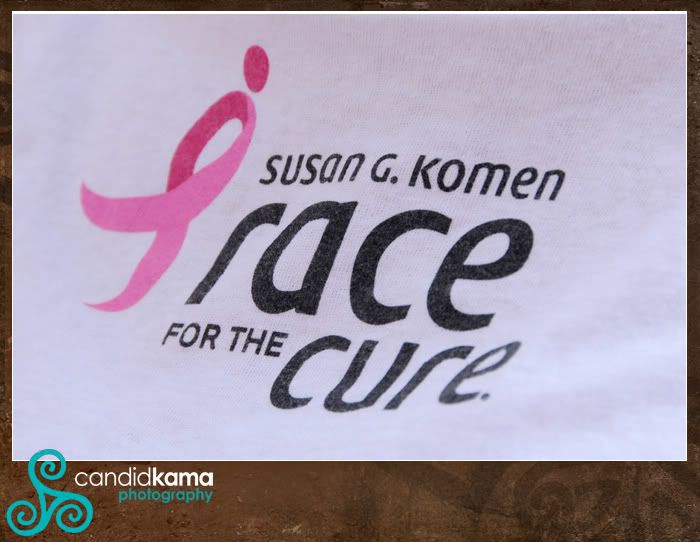 This past Saturday morning, I had the privledge of being asked to join a group of women
were walking for Team Patty in The Race For The Cure. It was an execptional morning
event full of laughter and tears and a lot of love.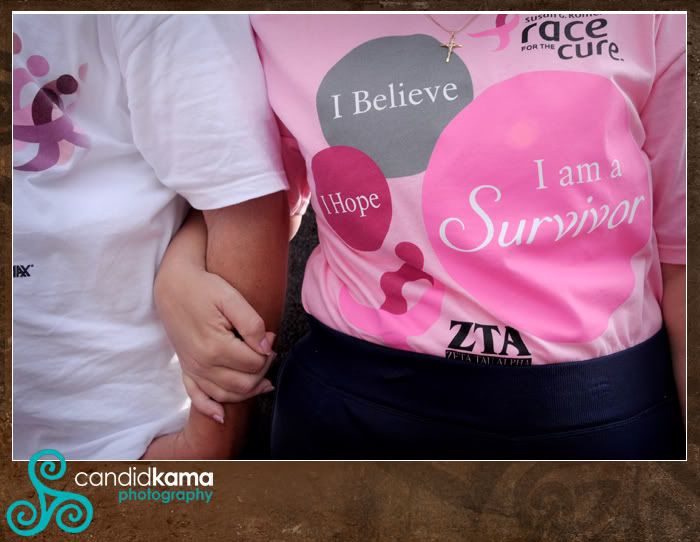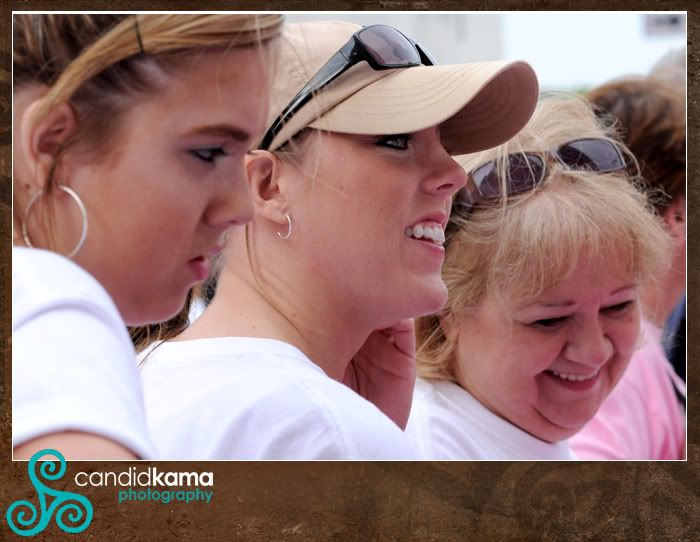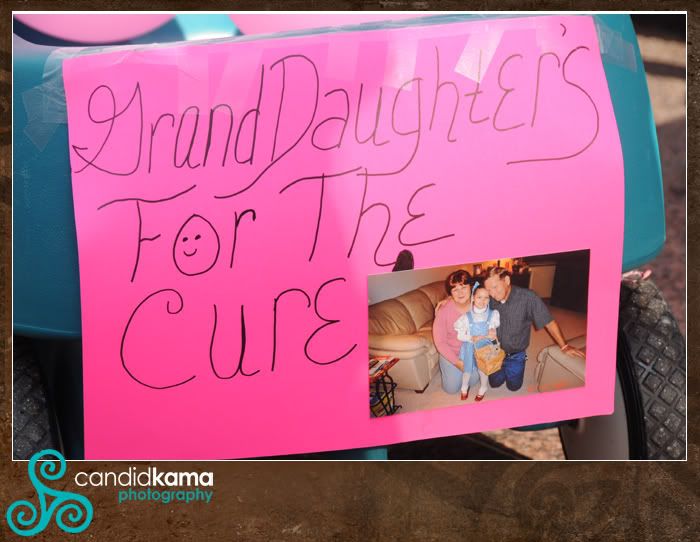 An unfortunate loss, her grandfather didn't survive his cancer, so it was all the more important for her grandma to be a survivor.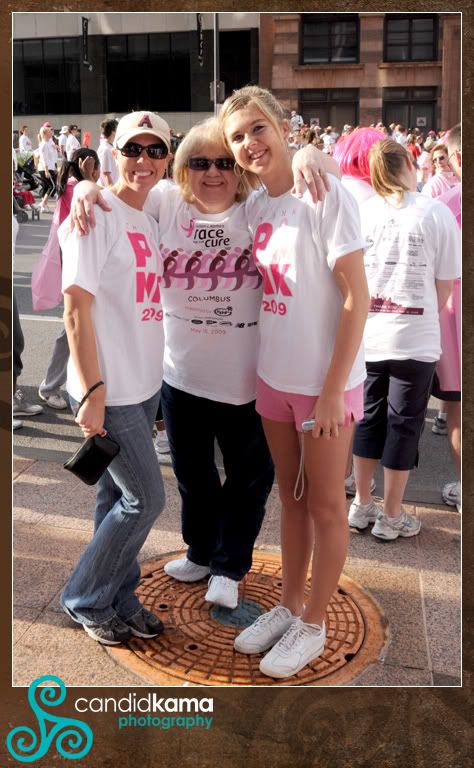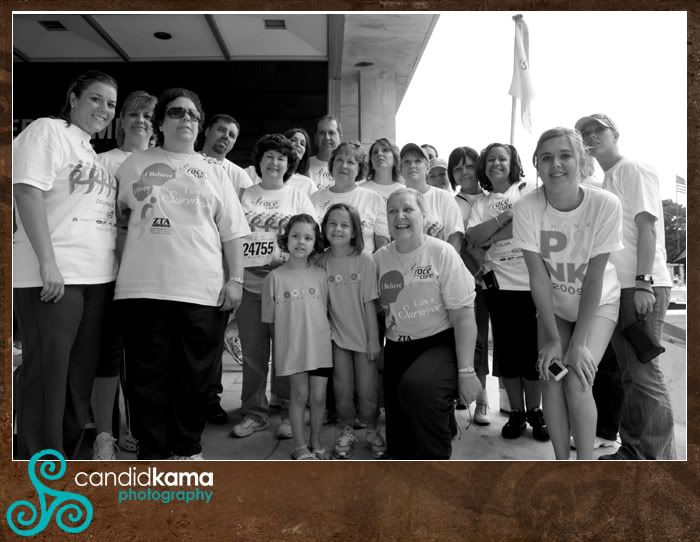 This is Patty's Team. From family members to co-workers, to new friends.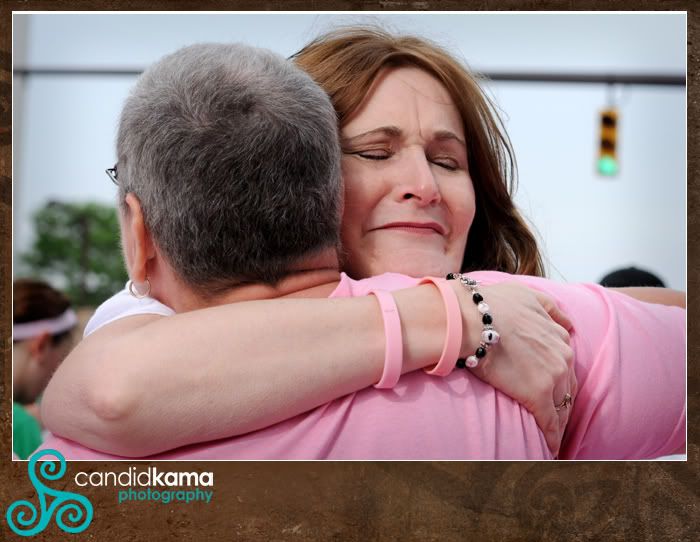 Patty recieving a hug from her sister Paula before the race began.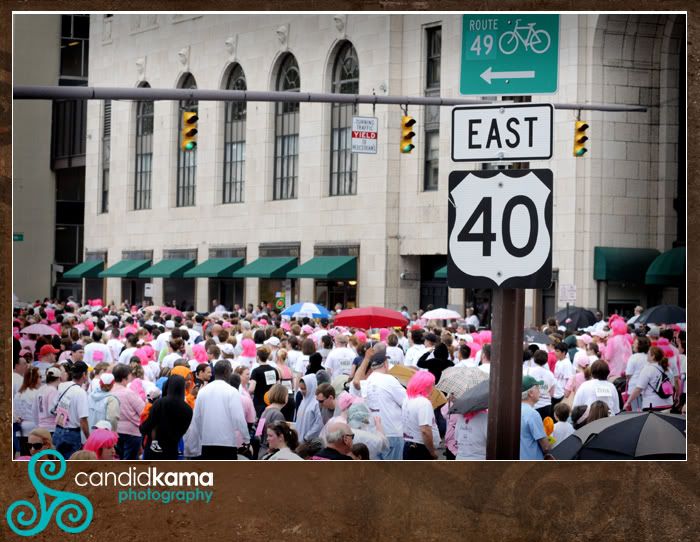 This year was noted as record crowd for the event.....it was over whelming indeed.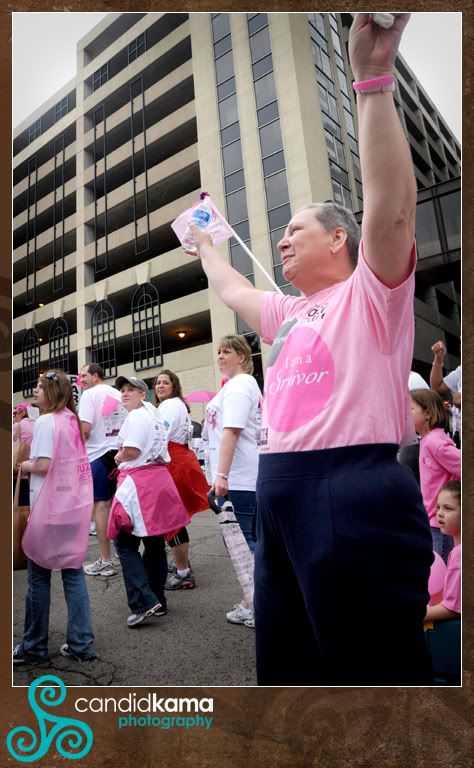 Patty has one year of being cancer free behind her, what a joyous occassion.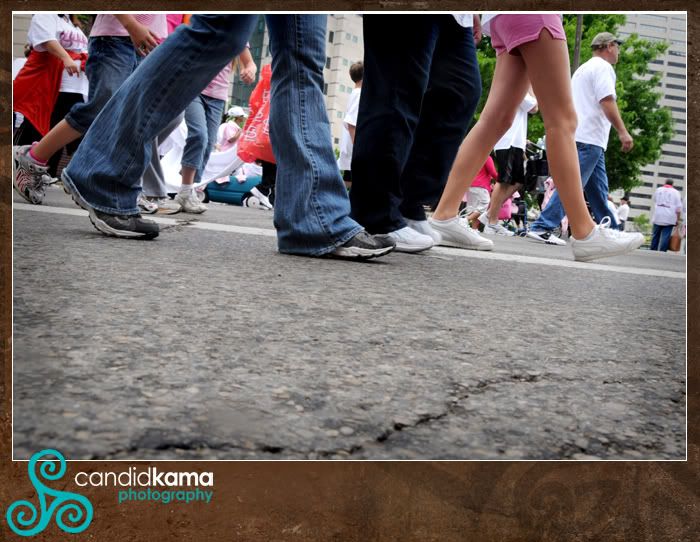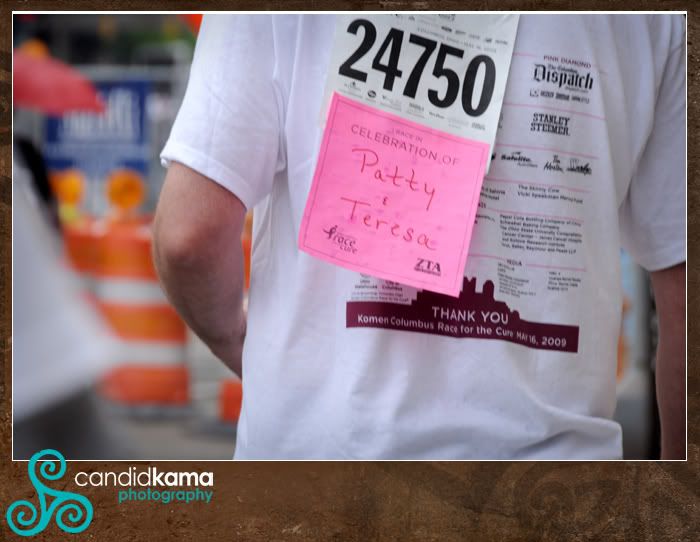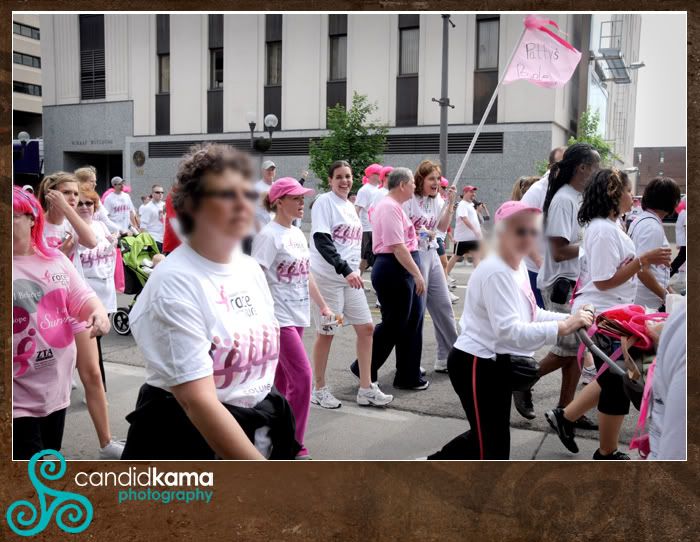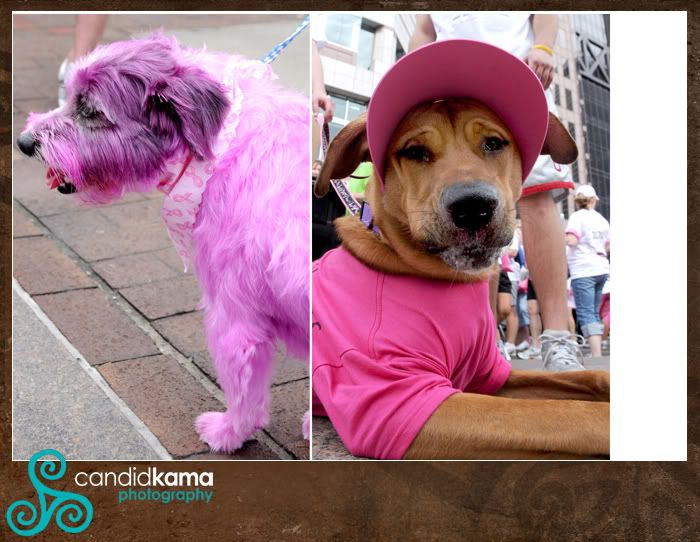 This was my first year at this event. I was amazed at all the sights, it was certainly something to remember. People stopped at nothing to make their point and added a great sense of humor too.

Oh yea he did!

Even though I was more spectator to this event than participant, it was an emotional day.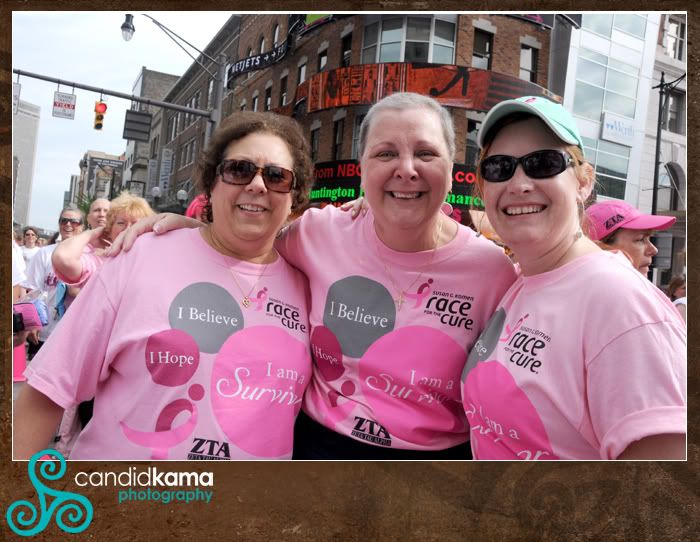 To each of the survivors, they were given a single pink rose upon crossing the finish line, and then greeted with hugs and support from well wishers all around. 
As someone who has personally seen my own family members deal with this cancer, it makes me proud to have been a part of this event and know that there is defeat in this battle, but it's still not cured yet. So ladies, don't hesitate to do what is right....get your regular check up's! There, I said my peace!
Labels: Personal