This handsome fella is Mason...he's just about three month's old and cute as can be.
I went to his home in Powell where he lives with his mommy and daddy, Tracy and CJ.
Daddy loving.....that's just so precious......
Mason was a natural in front of the camera, he was very curious about that big black object in
front of his face.
A new foot fetish fave.......
Looking over these photos of Mason makes my heart melt...just want to grab him up
and cuddle him.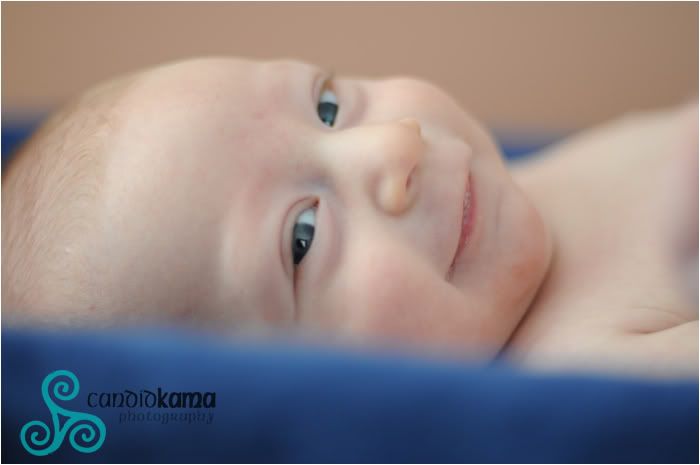 And that smile.........how cute is that!

I've had the pleasure of working with Tracy and CJ before, having shot their awesome engagement session and their wedding. I love seeing the progression of love, marriage and family. Doesn't get any better than that.

Mason, you give me baby fever........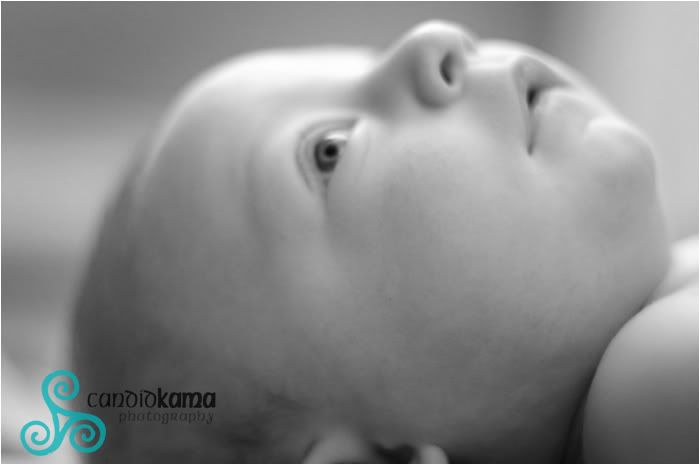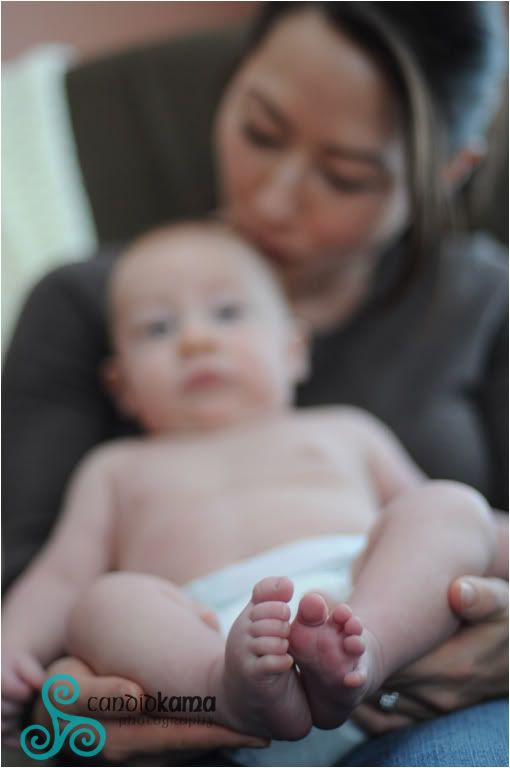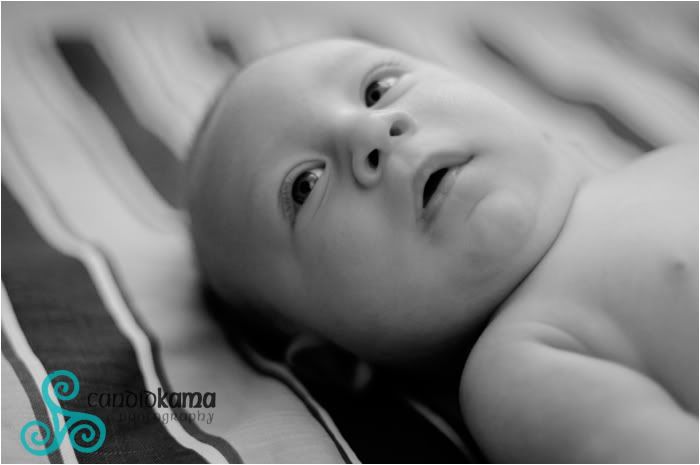 Tracy radiates her happiness.
Congrats CJ and Tracy! You've been blessed with a handsome little boy.
It was wonderful to see you both again!
Labels: Little Ones