and took it with his lovely new Mrs.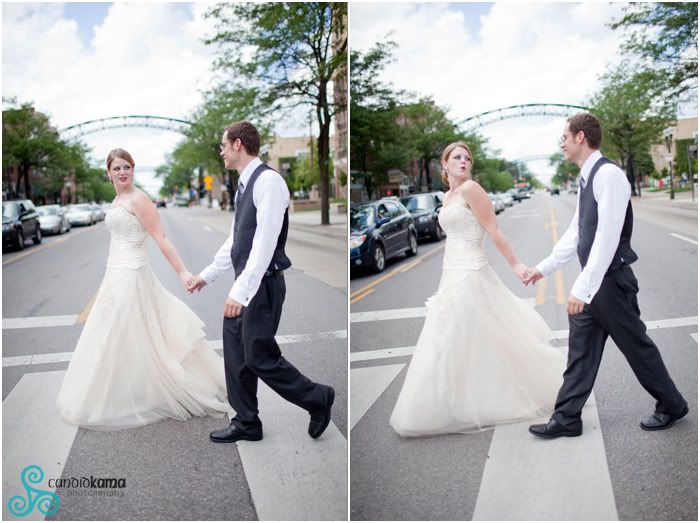 From downtown we headed to The Short North to get a little bit different feel....in the art district.

I have to say, this has got to be the most awesome bouquet I've ever seen. Anna put it together herself.

They wanted to finish with ice cream from their favorite joint, Jenis. Instead of sharing cake, they shared cool and tasty ice cream. And take note, Dalton went for flavor, Anna went for color co-ordination. Too cute!
Dalton and Anna will be returning back home to celebrate with their family and