These two handsome boys are cousins. Joey (on the left) doesn't look so sure about the moves Mason is putting on him here.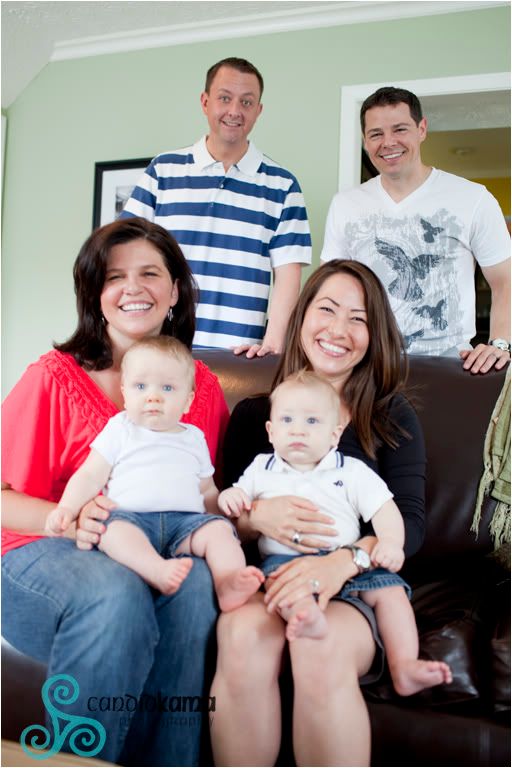 So the family tree lays out like this....Sherri in the pink shirt is CJs',( in the white shirt)
sister. Kurt and Sherri have Joey and CJ and Tracy have Mason.......whew, did you
get all that? The boys were born just a few short weeks apart.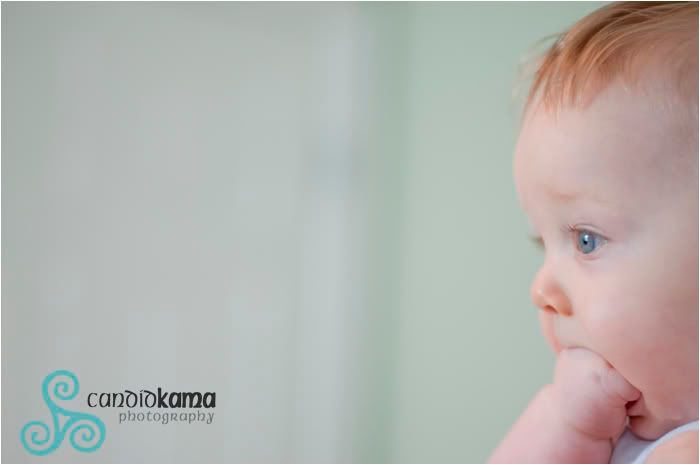 Joey has the tell tale signs of teething.......else he was really hungry!
Mason getting a little help from his dad.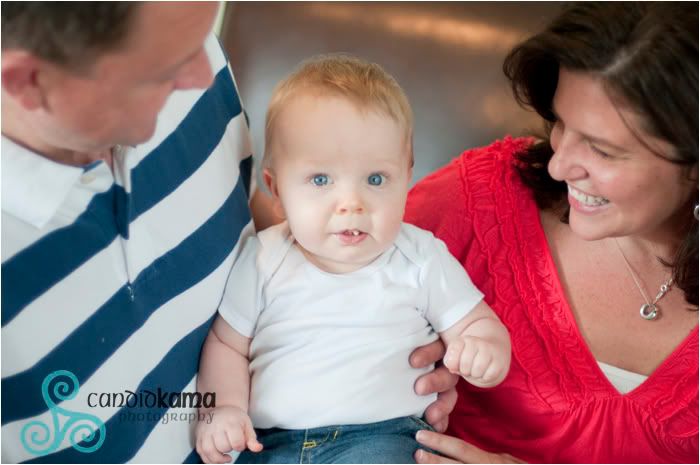 How wonderful that Joey and Mason will be able to grow up together.
They will form a great bond over the years to come.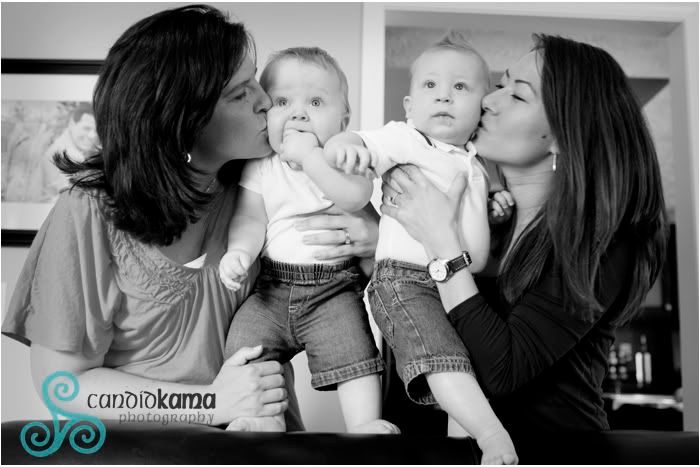 Sherri and Tracy giving the boys some Mama Loving......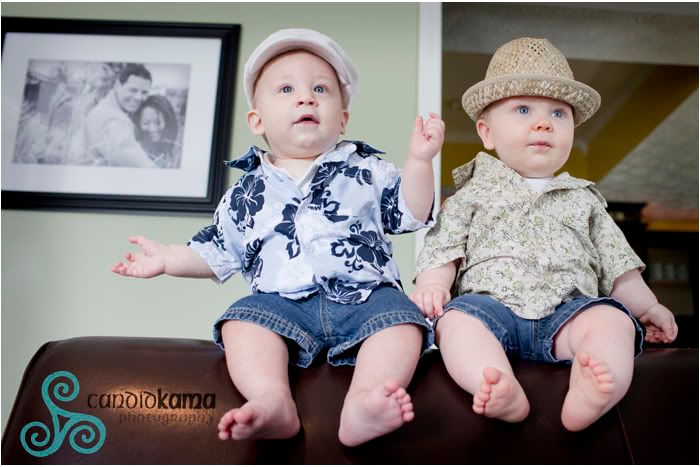 Hip and Dapper!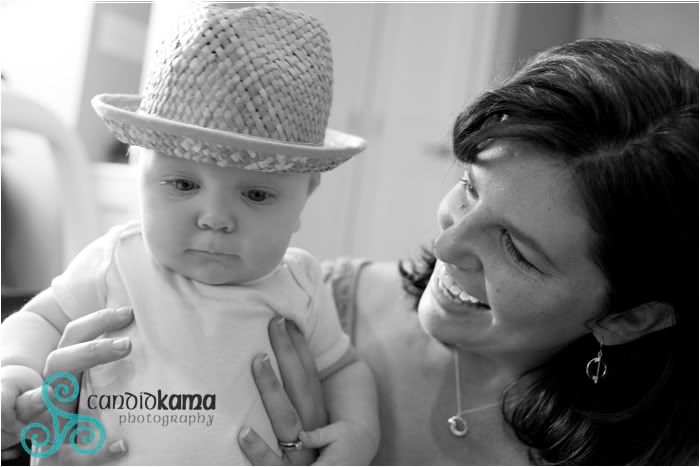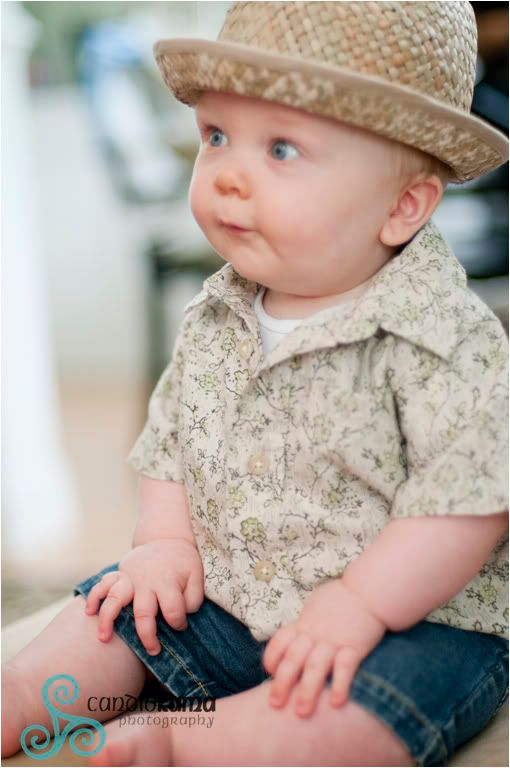 These hats are just too cute!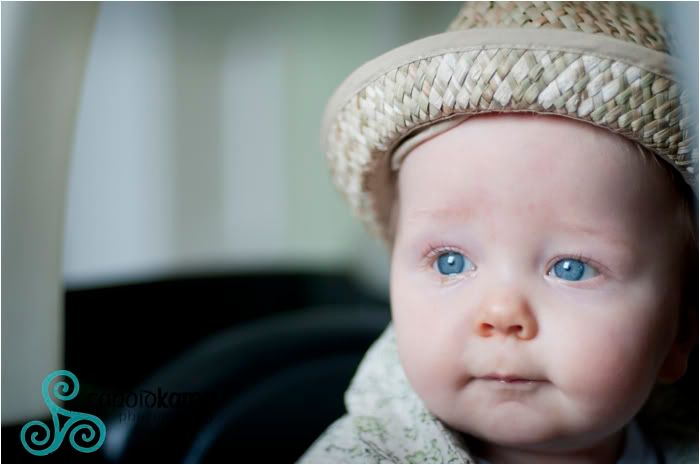 Hello Blue Eyes...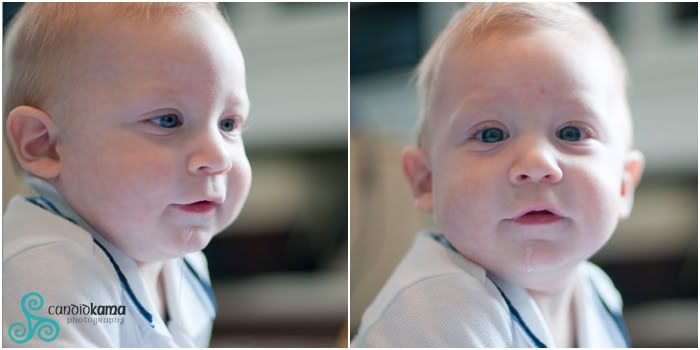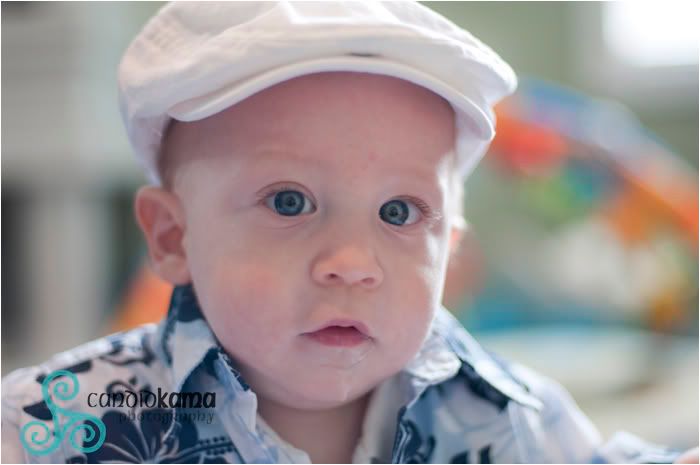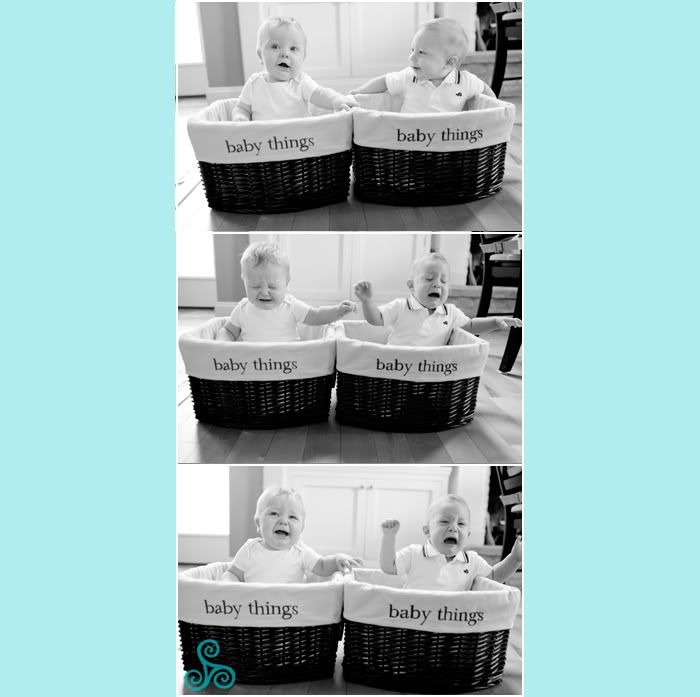 Mason and Joey were very sweet babies, they were playful with each other, but also liked their own space. As you can see, they play off each other......gotta love that!
Labels: Little Ones