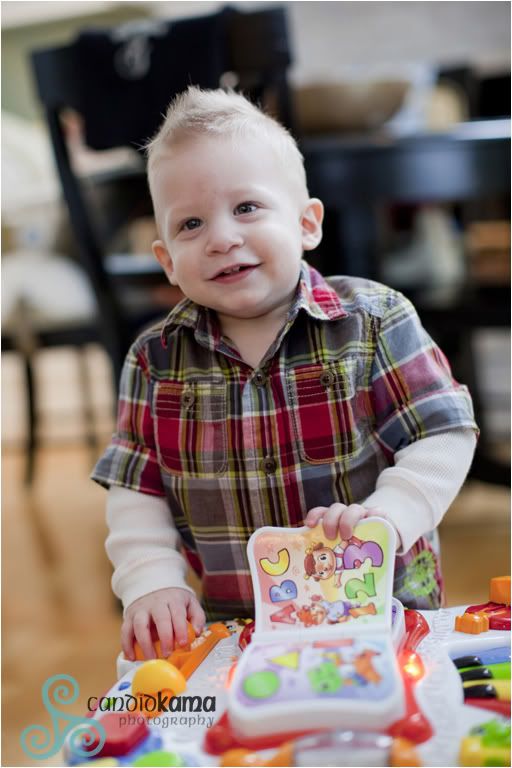 Oh how I love getting the opportunities to work with my clients over and over again. And when you get to start at the love story, a wedding and then baby, it's just icing on the cake as you get to watch their kiddo's grow up. Mason is just that! He turned one in November and is looking ever so like his daddy. I got to spend a little time with him and his parents recently at their home in Powell to do some updated photos of him.
Mason was walking around like a pro and always had that cute little grin on his face.
Mason's mommy, Tracy had such cute outfits for him...he was working his little hat.
It was good seeing you all again and I'm so glad that I've been able to share in some of
the great moments in your lives!
Labels: Little Ones