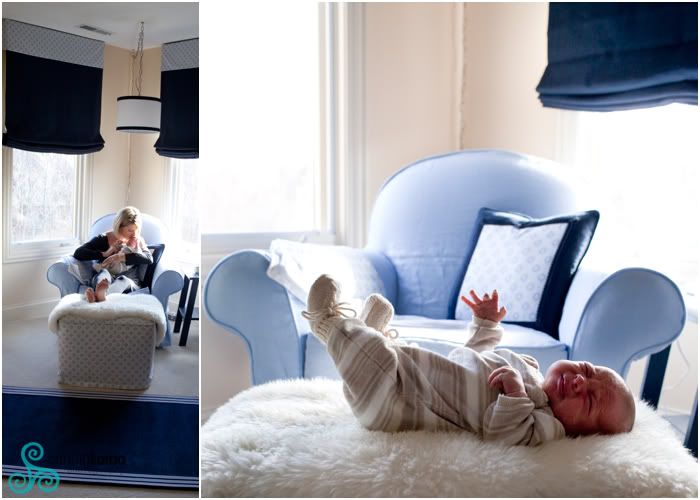 A few weeks ago I went to the Powell home of newborn Blaise. I'd taken his Mommy's maternity session before the holidays really kicked in and then was back just a short time after Christmas to meet the new addition.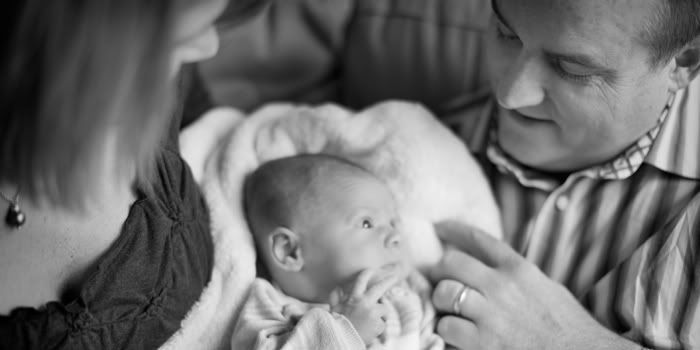 Craig and Deanna snuggling with their little bundle. So precious.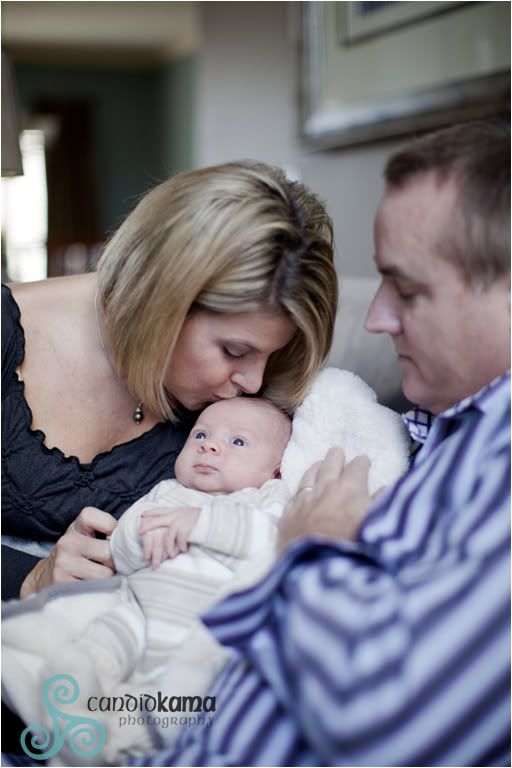 I see so much of Blaise' big brother Brady in him....spitting image.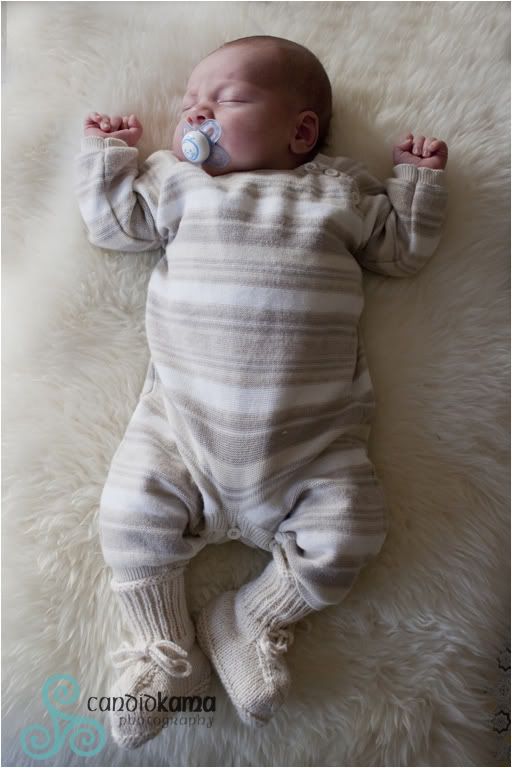 Blaise was already very fond of his pacifier at two weeks old. It's a matter of what ever works! He didn't want to go long without it.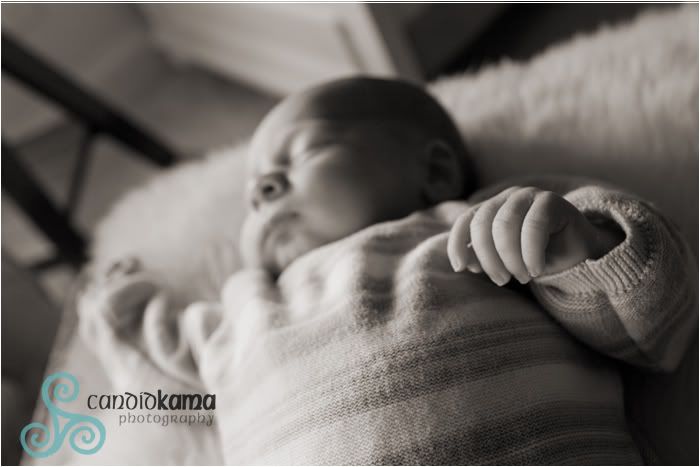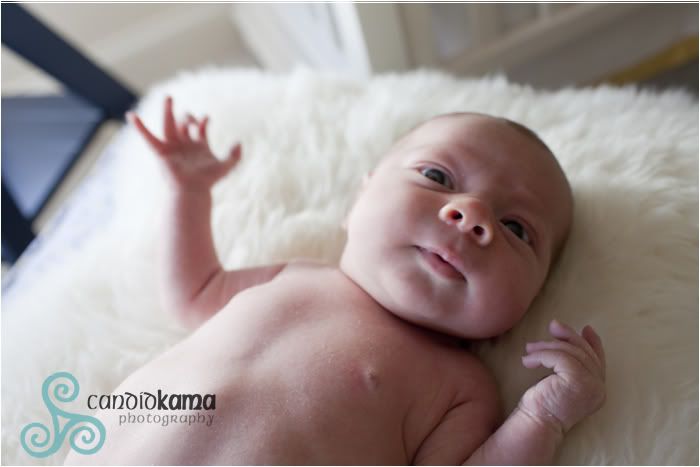 I think he liked the feel of the rug under him.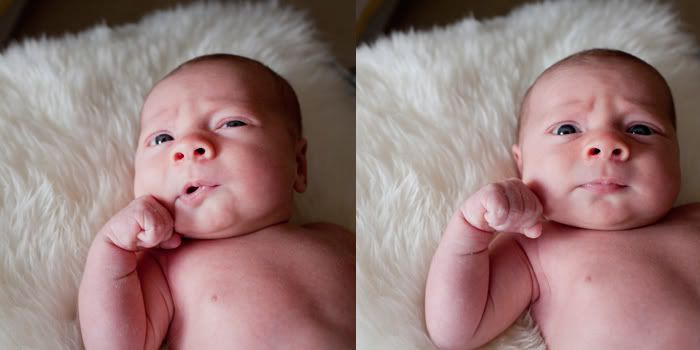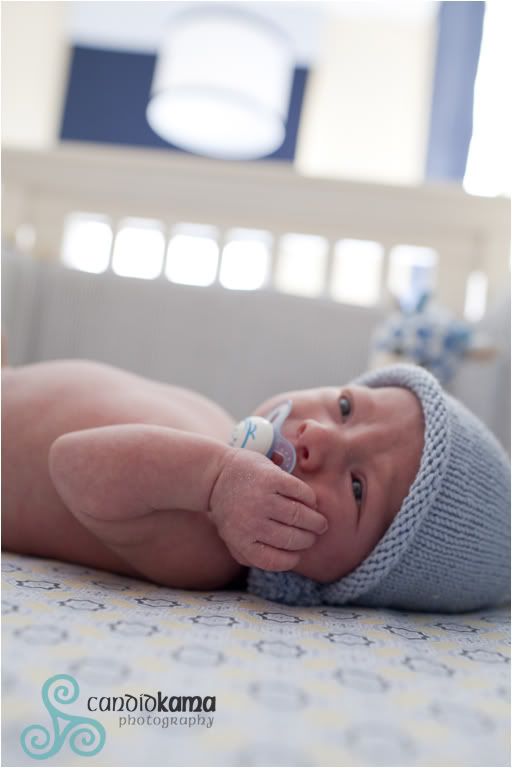 It was wonderful to meet the new addition to the family and get to spend a little time
with all of them as they get to know each other. Blaise will certainly fit right into this happy home.
Labels: Little Ones