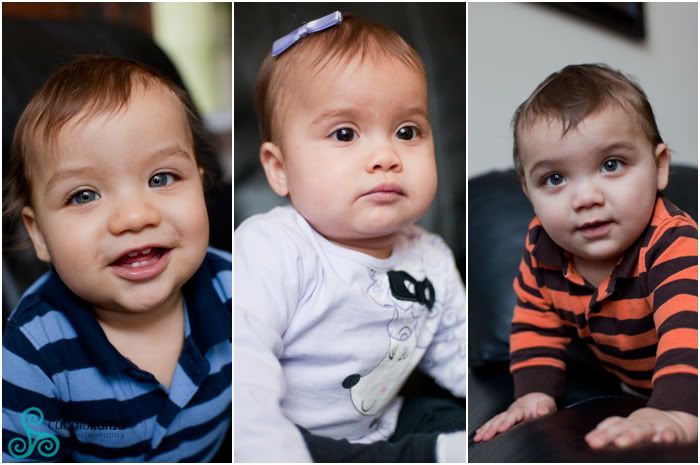 Each time I'm fortunate enough to meet up with this family, I am so blown away at how much the triplets have changed. As that first birthday nears, it's always a bit sentimental thinking back on those first months, and how as parents they have grown themselves. What a year it's been for all of them.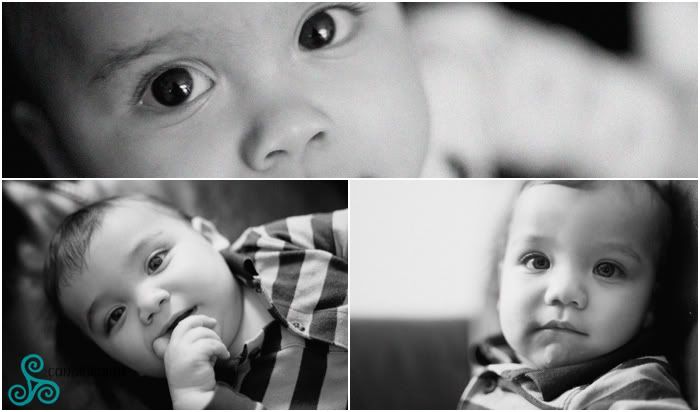 They all have such vibrant eyes.......just make you melt.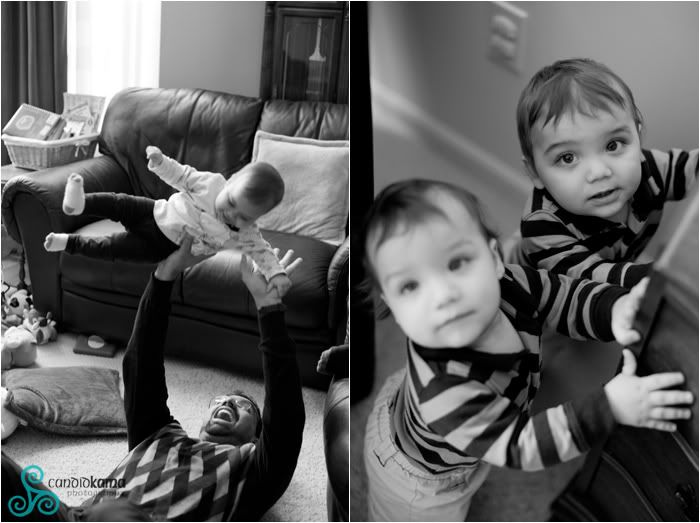 One of Srini's favorite things to do with Kierin. Sad when those things change as they get older and too big. And the boys, Zephan (L) and Kaelon (R) look like they are up to something....now the real fun begins!! Well on their way to becoming toddlers!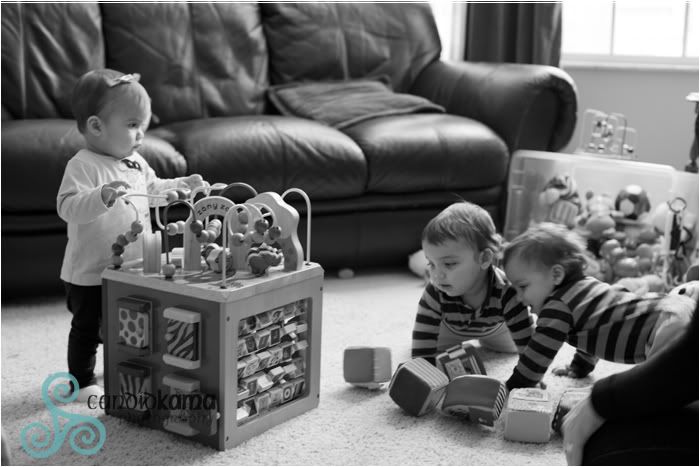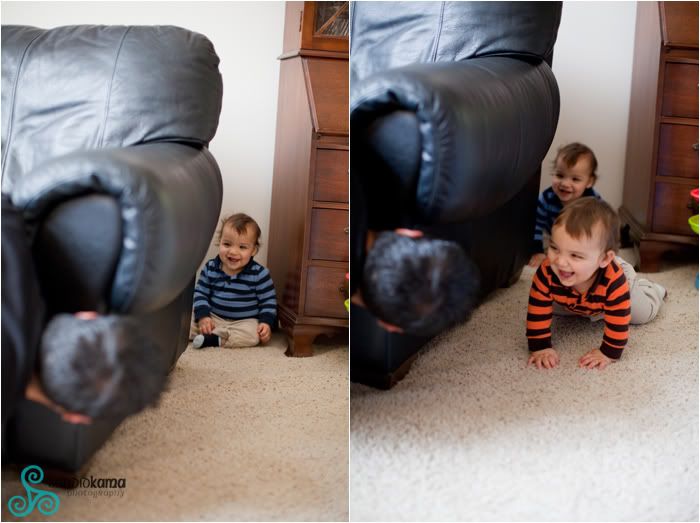 Zephan loves a good game of hide and seek, but Kaelon wanted in on the action as well.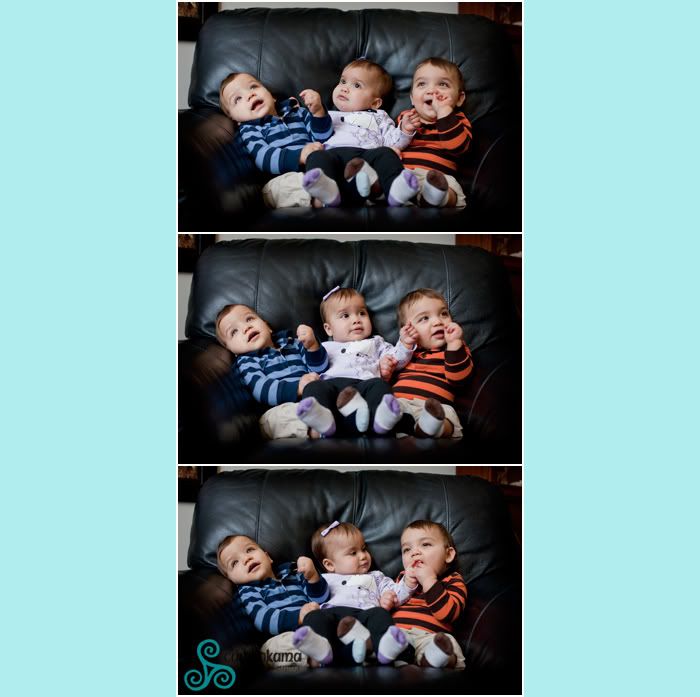 I have no doubt in my mind these three will watch over each other in the year's to come.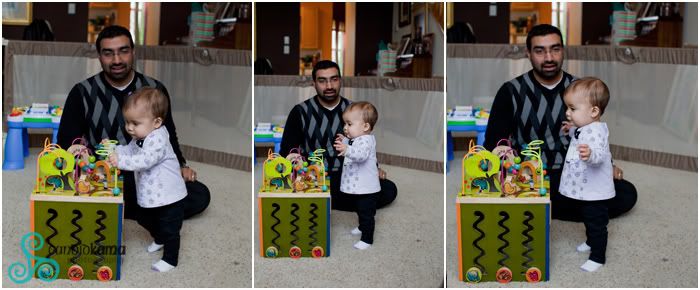 Kieran is starting to make the first attempts at walking......she was doing so good while I was with them that afternoon, holding on and letting go and holding her own for a good long time.......it's only a matter of time before these three are running around the house.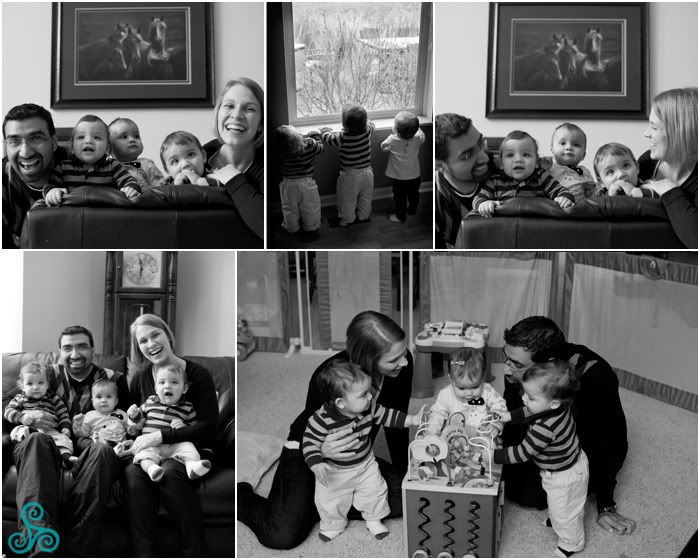 Lisa and Srini enjoy so much the time they spend with the kids. These babies are so blessed and loved. It's been such a joy to watch this family grow and make memories.
Labels: Little Ones