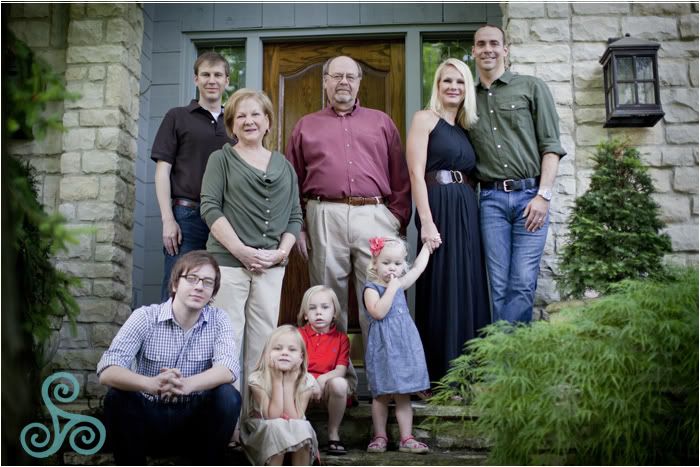 Before the Memorial Tournament kicked off, I was able to meet up with this bunch at their Muirfield home. The kids have all grown up and and started having their own families, but they always have a place to call 'home'.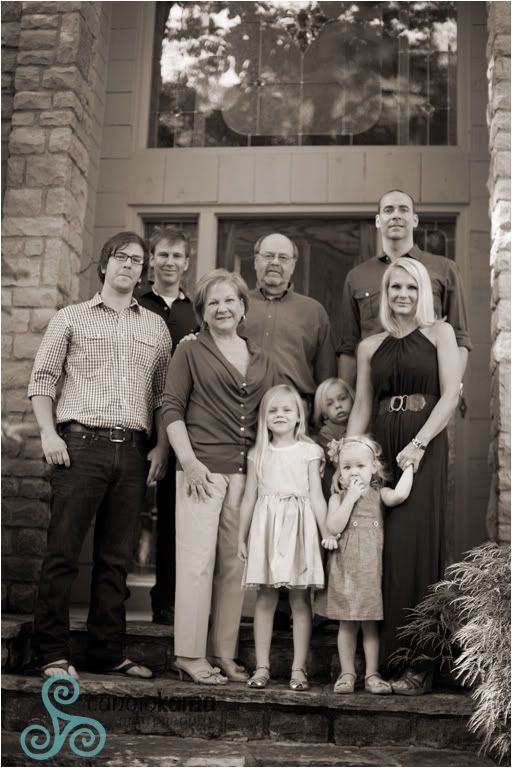 Bill and Linda still live in their beautiful Dublin home, while they enjoy having their family back often....Andy and Melissa and their children, Marin, Reid, an Carys and Melissa's brother's, Evan and Andrew.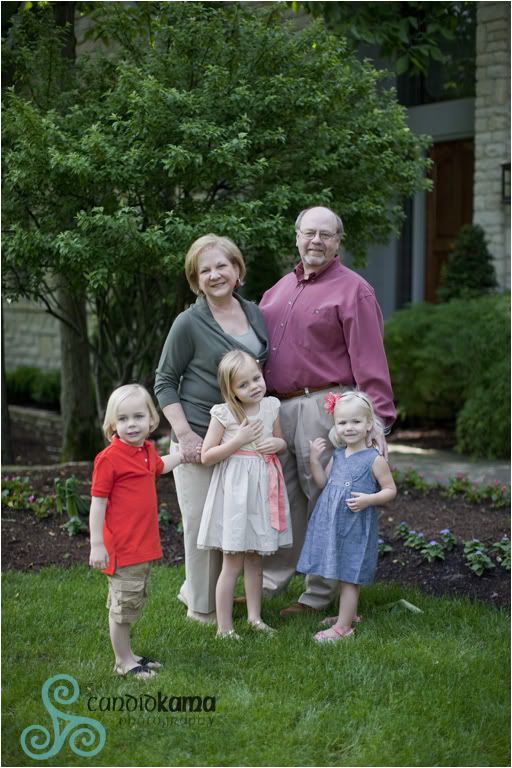 These kids were so well behaved, they were so quiet. Barely a peep out of them. And they love spending time with their grandparents.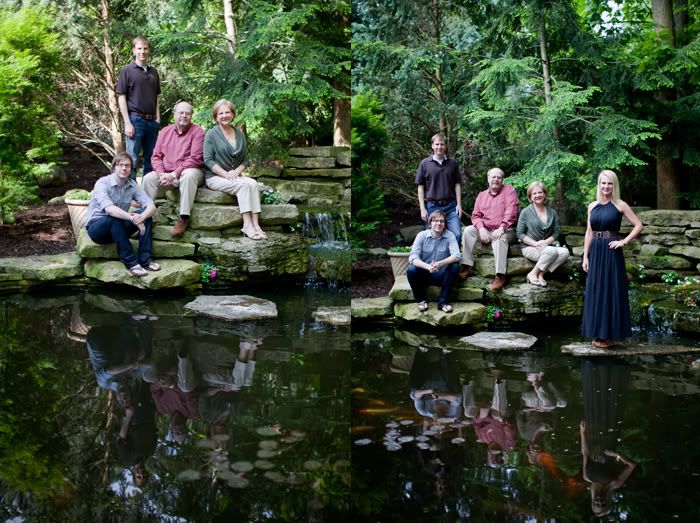 Bill and Linda's back yard is their own little private paradise..a wonderfully landscaped wooded area with a pond and colorful foliage and flowers.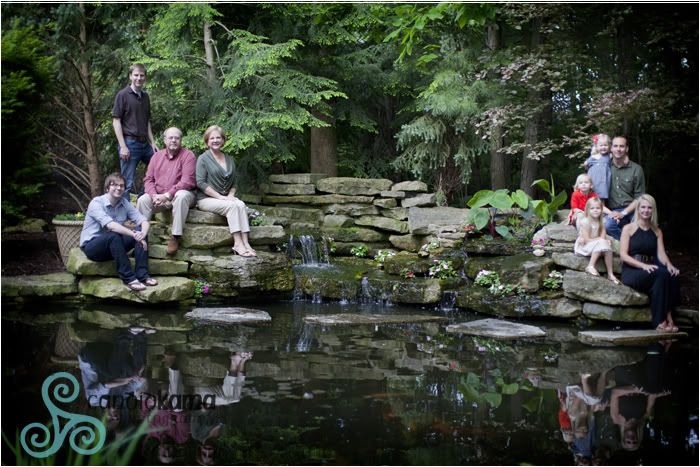 Thankfully no one got wet on this shot! I would have had to dunk myself had that happened. But it paid off!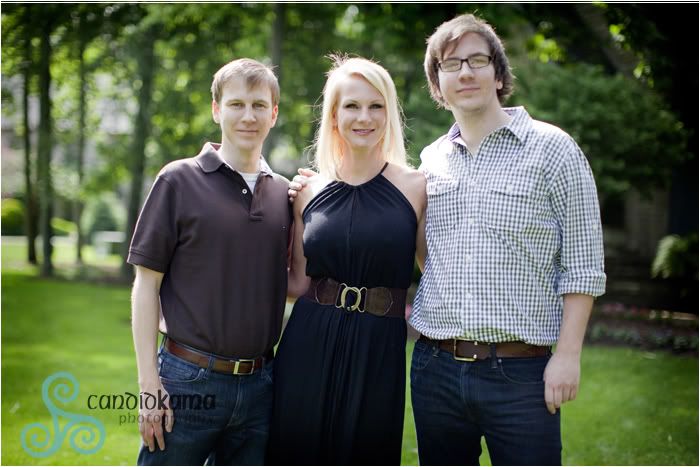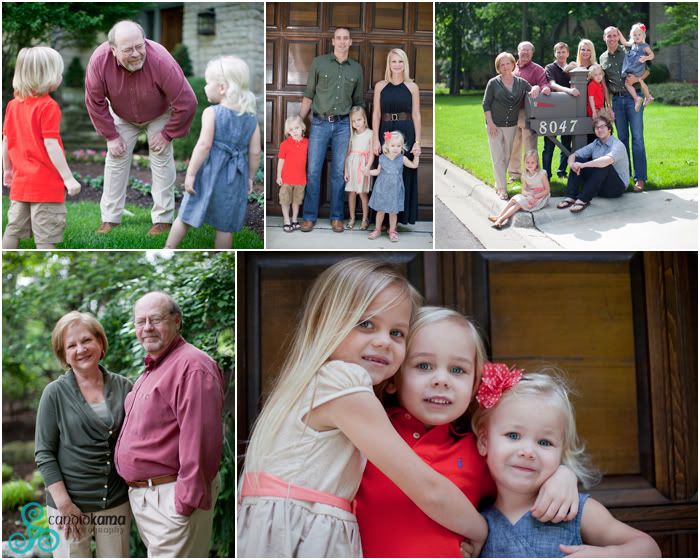 I remember Melissa had one request of a photo she wanted, to have everyone around the mail box. Something for her to remember the home by in years to come. That turned out to be one of my favorite photos of all of them together. Yea, we all grow up and move on, but coming home is always special and we all have something that stands out for each of us that is important.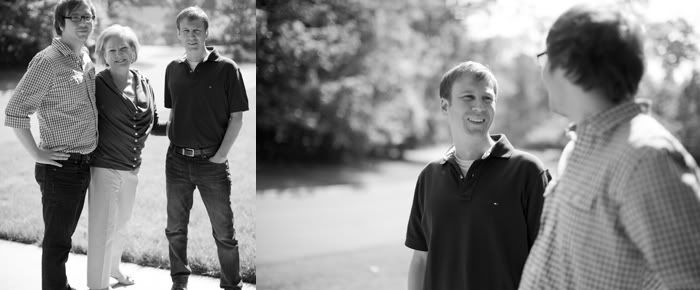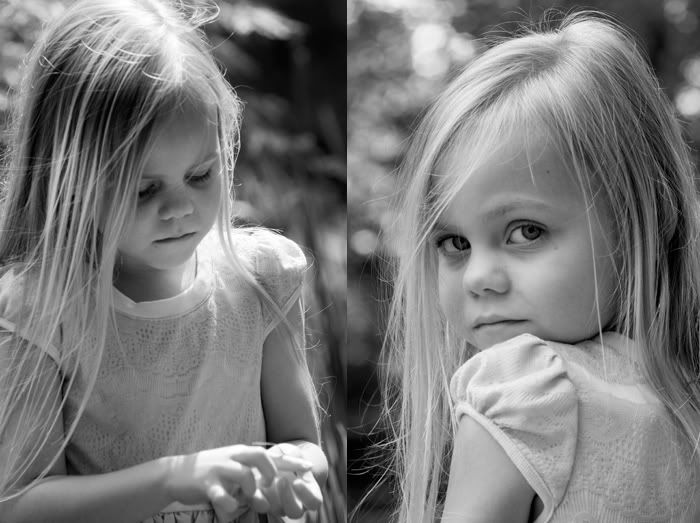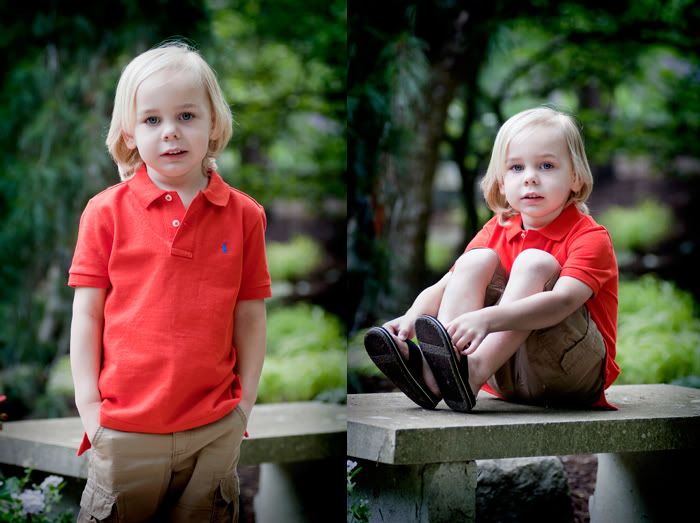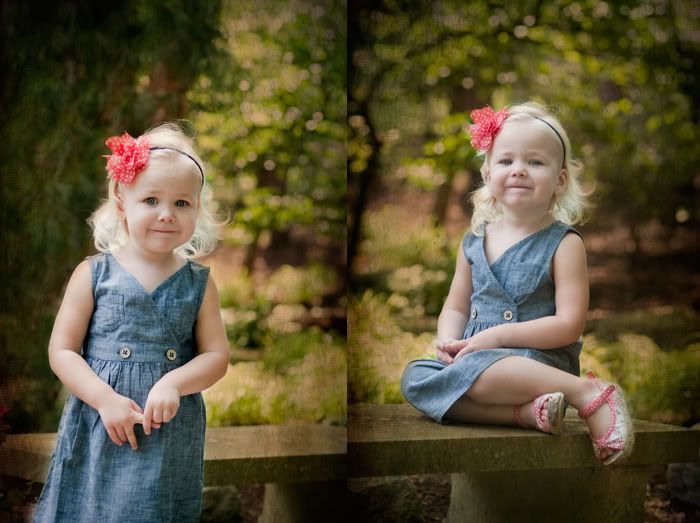 Labels: Portraits