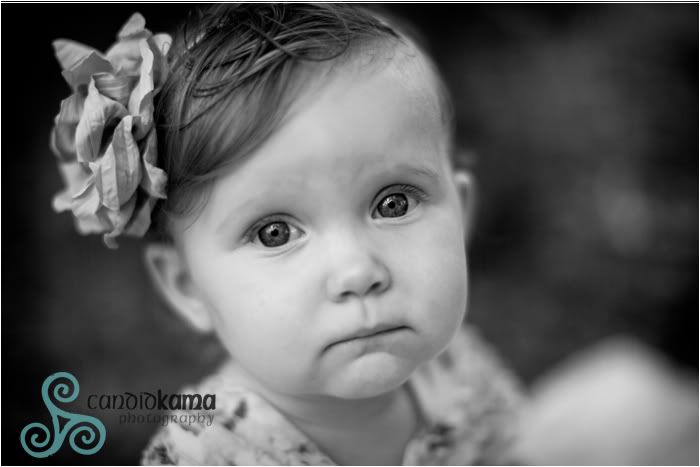 One of the things I love about my job is getting to spend some of the biggest moments in one's life with people. Sweet little Eva had her photo session on her 1st birthday. It comes full circle for me, having taken photos of her Mommy and Daddy since their engagement, on through the wedding and so on.......Watching as their family grows is just special and such a joy to share in.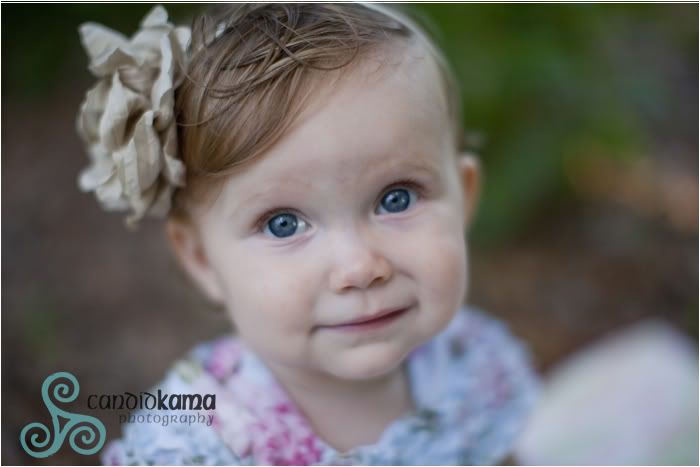 I see so much of her Daddy in her, but there's something about her Mommy I see too, just can't place it yet.....she's a beautiful combination of both.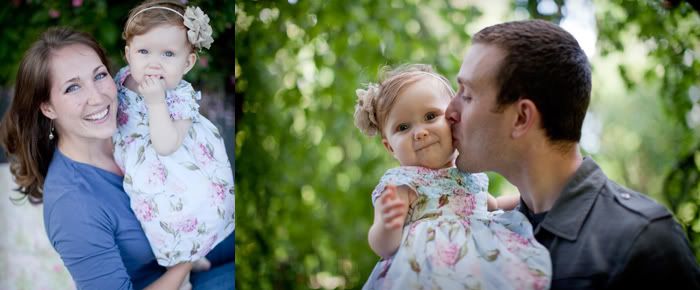 Billy and Sara are such a delight to work with. I always enjoy spending some time with them....they are the type of people you just feel so at ease with, like you've been long time friends.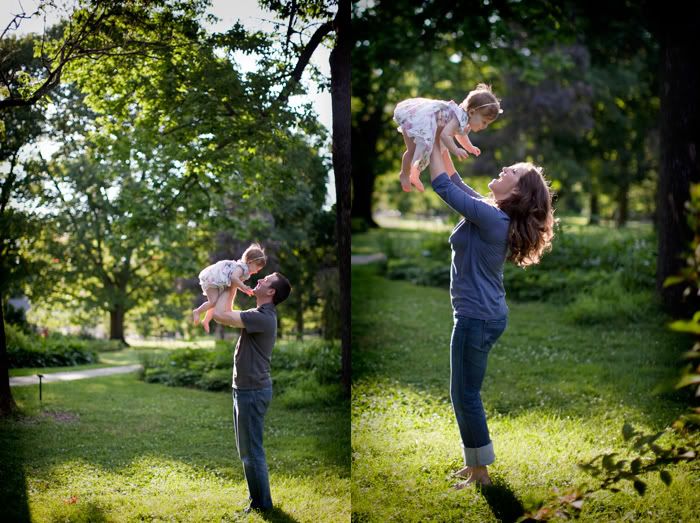 Eva was such a sweet baby....she loved playing with Mommy and Daddy, particularly Daddy that day...Daddy's little girl?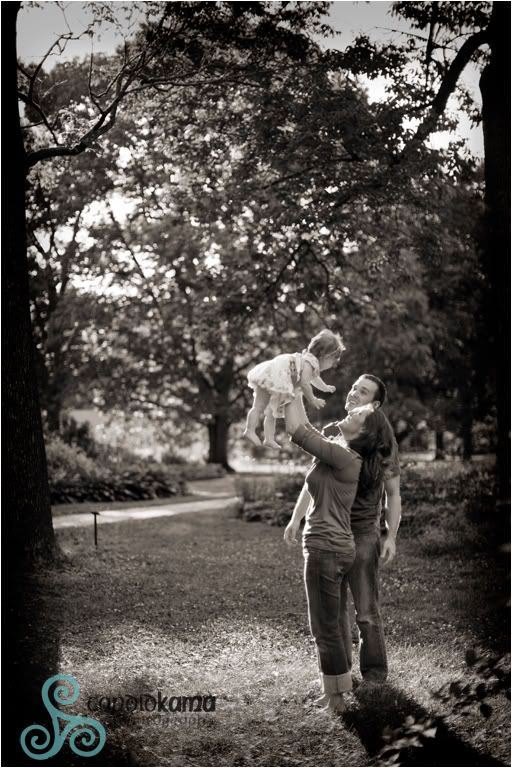 The innocence of a child....everything is so new and fascinating...such simple things we take for granted.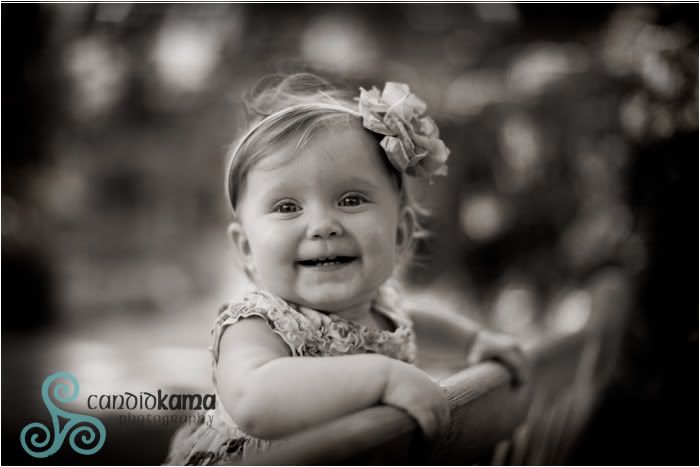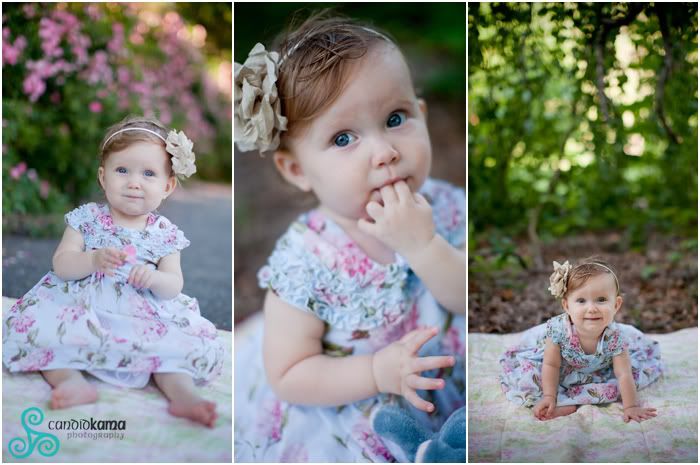 Eva's dress was perfect for the park.....so girly. Right now she loves to suck on her two fingers....so much so that I spent the greater portion of the session trying to keep those yummy fingers out of her mouth...so tasty.
Eva was keeping us all laughing...she was all about Daddy that day. Every time that Sara tried to get up with her and Billy, Eva would push, poke, claw at Sara to push her away...hopefully Sara didn't have any black and blue marks to show for it.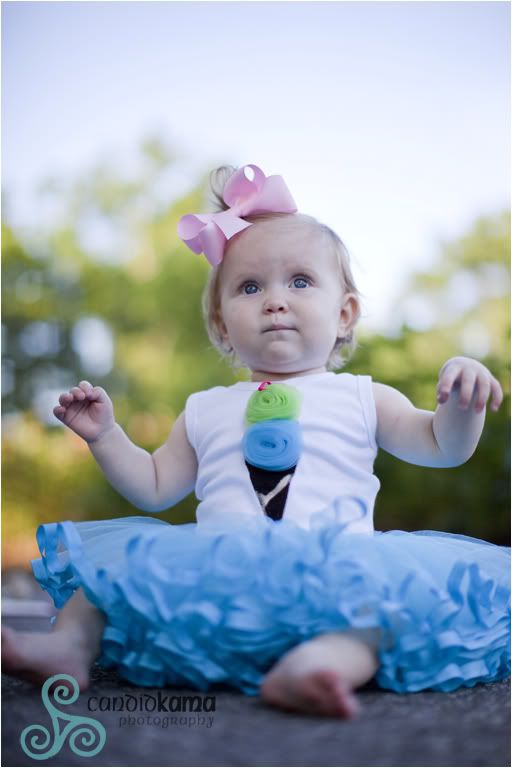 Every little girl should have a special birthday dress to celebrate. Eva sure did!!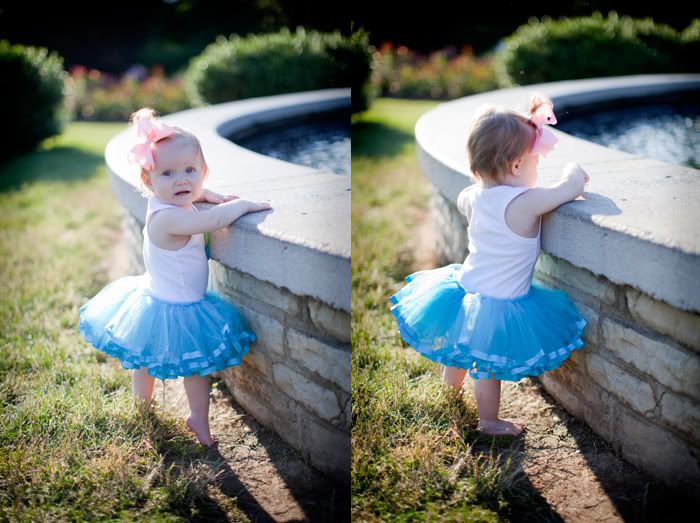 Happy 1st Birthday Eva! And congrats to you both on surviving your first year as parents....a job well done!! As always, love getting to see you again.......till next time!
Labels: Little Ones