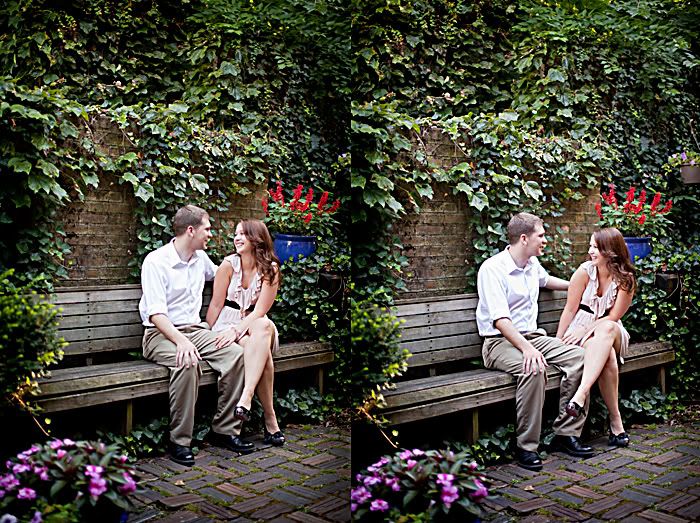 In the weeks leading up to Christina and Jonathan's engagement session, I was excited to meet them. We'd been discussing ideas and locations as they are both from Michigan. Christina now lives here in Central Ohio as she finishes out her dental schooling, while Jonathan remains up in Michigan for his med school. We started the session at The Book Loft in German Village, a fun place to hang out, find some great reads or just enjoy some company.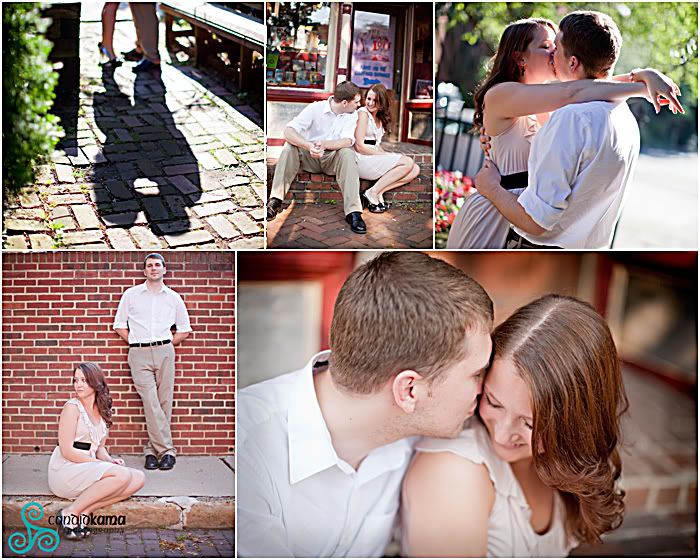 These two were so cute together, they couldn't keep their hand's off each other. But that makes for great images.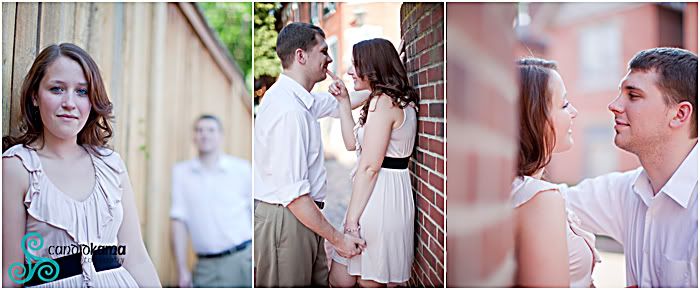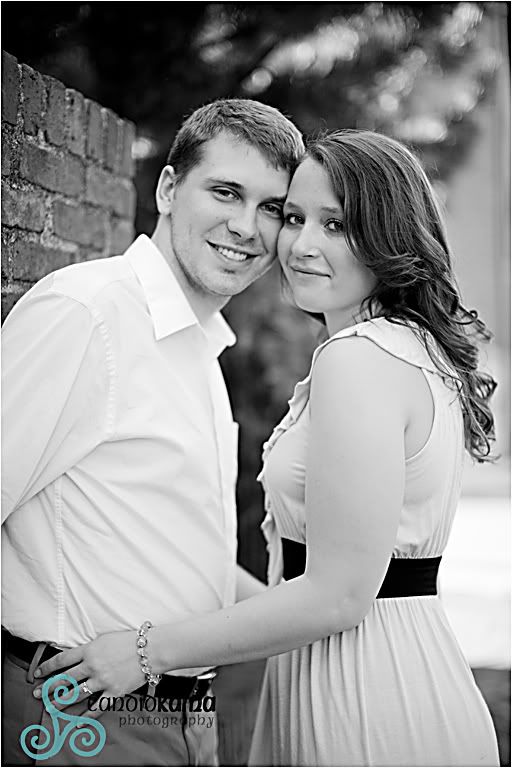 It was interesting learning more about them both and their career fields. They still have a while before they plan on having the actual wedding, once they are done with school, so they are eager to get to that next stage. Can't say as I blame them.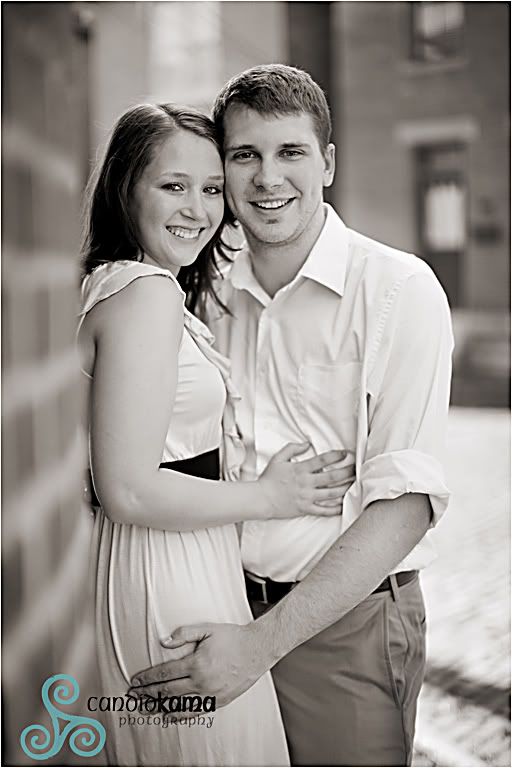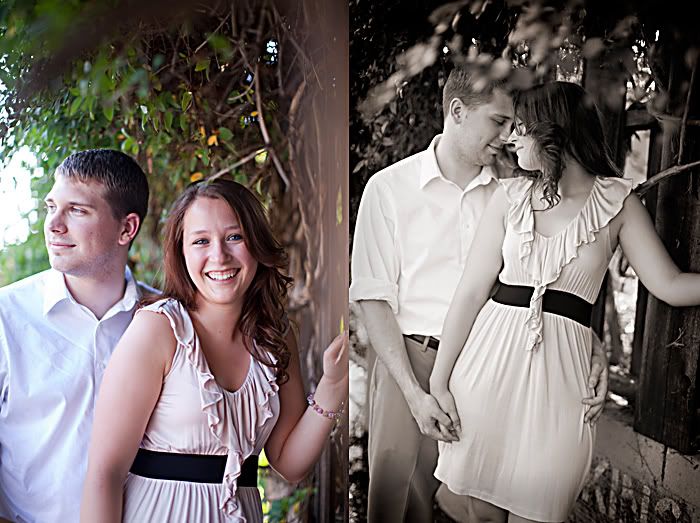 Christina kept trying to do a more serious pose, but she kept breaking up. I love those moments when it all just falls into place.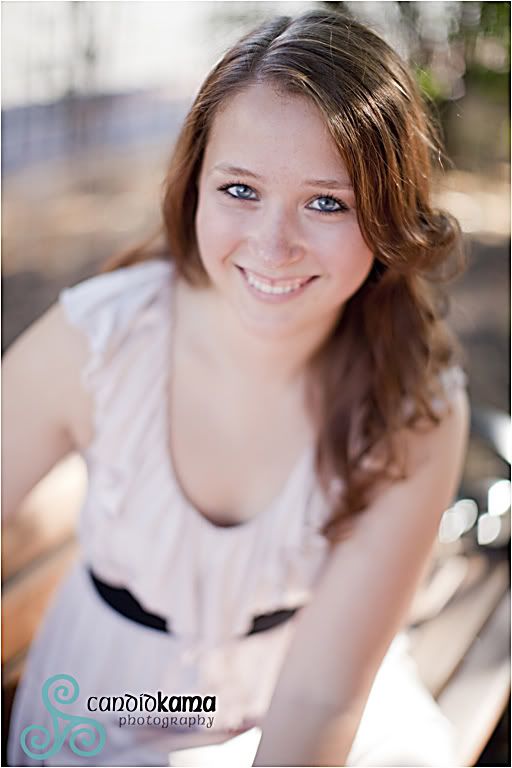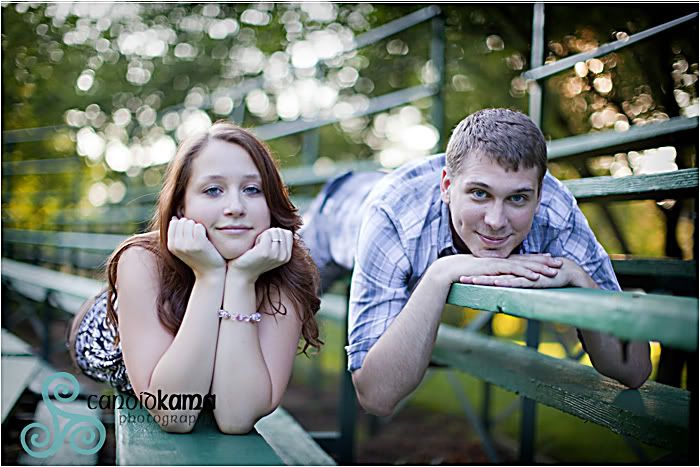 From German Village we headed on to The Park Of Roses for the rest of the session.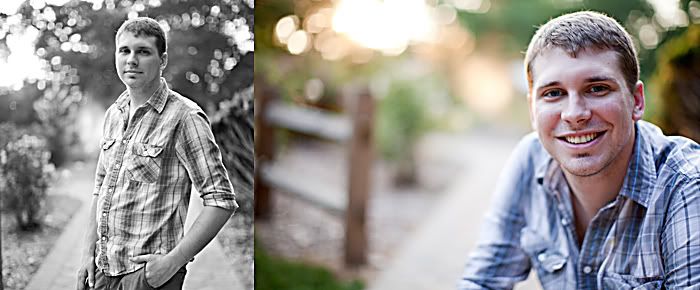 See Christina, I got an image of him straight on....we laughed cause Jonathan kept posing where she felt his face was more hidden. Not to worry.....I got plenty of him!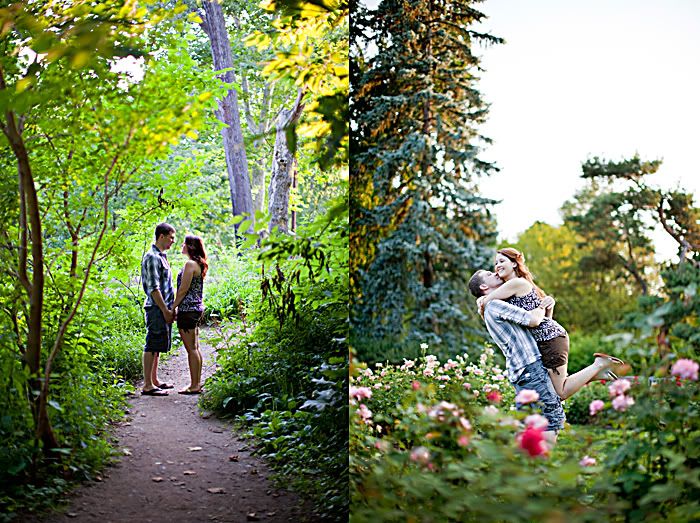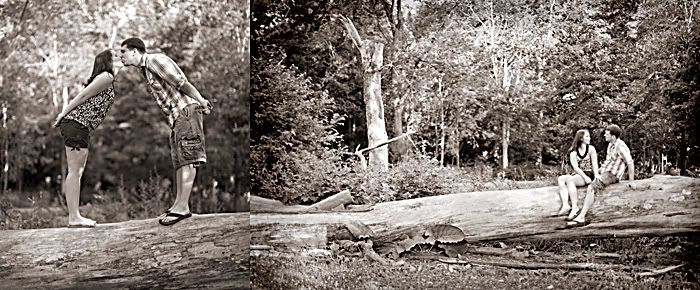 Christina and I share the same fear of heights....but she did it with no problem and Jonathan helped her out.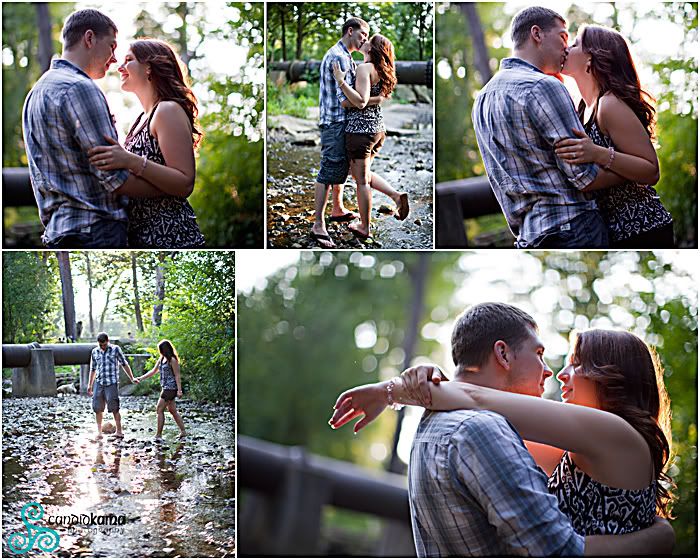 We cooled off a bit in the ravine as the sun began to set for the night.......a beautiful way to end the evening.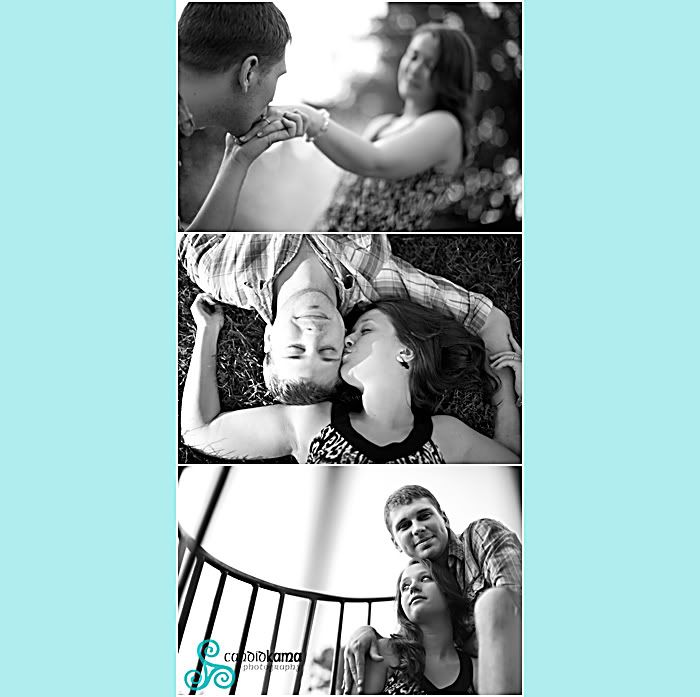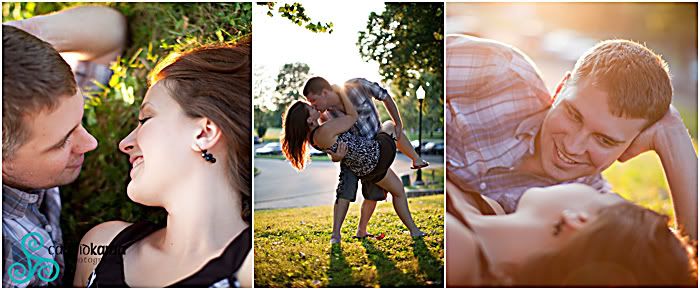 Christina and Jonathan were a delight to photograph and we had a great evening. I hope that the days ahead go quickly so that the big day comes around soon for you both. But in the meantime, enjoy the planning process and time together.
Labels: Engagement