Feeling a bit rusty.......I figured it was time to get back to a little bit of blogging while I had a moment to catch things up. It's been a very slow process, but on the other end of things...I'm busy with meeting clients, sessions and endless hours of editing. I am thankful that my clients have bared with me as they wait.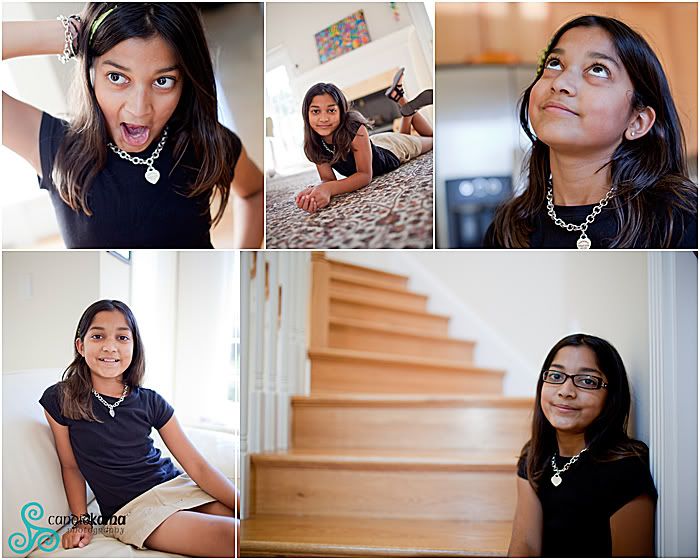 Several weeks ago I met Mira. Her parents wanted to get some photos of her before she got her braces put on. The next day she would get her braces put on for the next couple of year's and a lot will change in that time, so what better way to document that time in her life. Their Dublin home was so full of light, it was a dream space to work in...inside and out.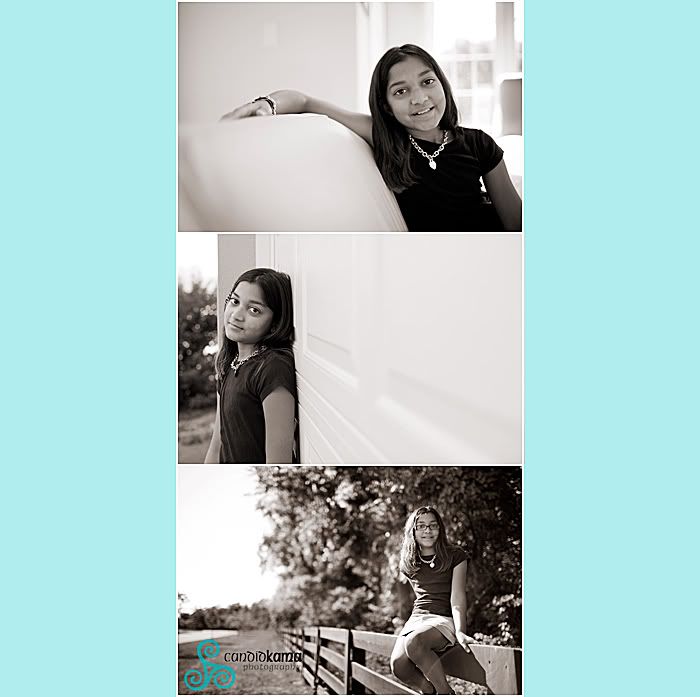 Mira generally wear's her eye glasses, but she was willing to do some without....it's always interesting to see how much glasses change the look of a person. She can work it either way.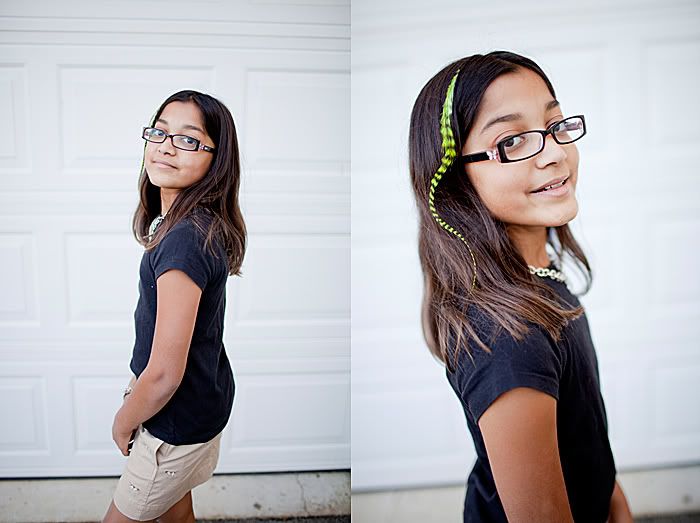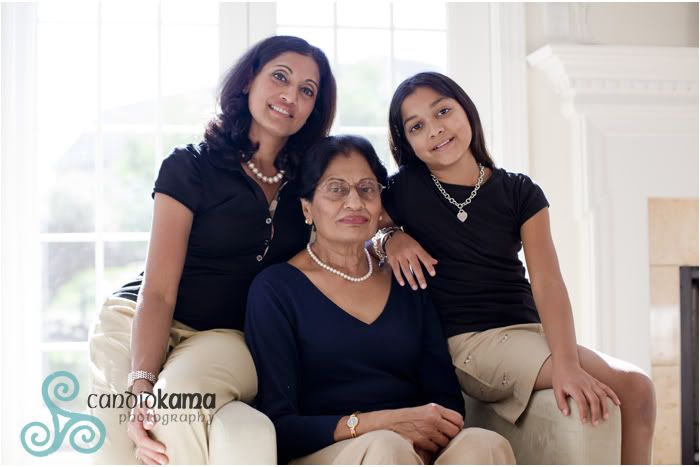 Mira's grandmother and mom.
I always enjoy the generations for photos....something I find great importance of. These images will be looked at for year's to come, for future generations.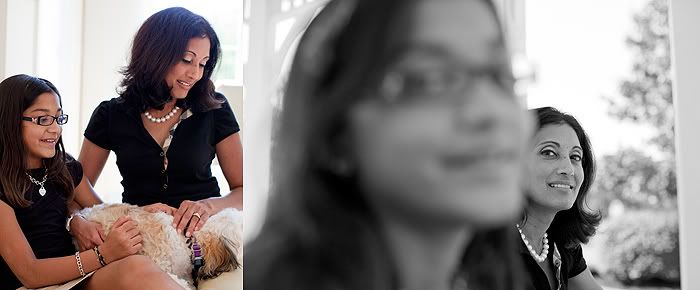 Like mother, like daughter.....well the saying doesn't flow as well as like father, like son, but Mira is beautiful just like her mom.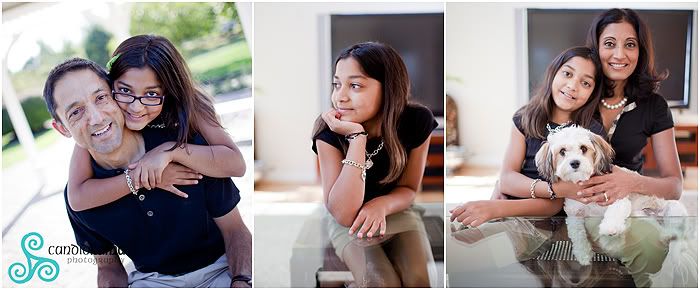 Towards the end of our session, Romi arrived after work to join in with the family pictures.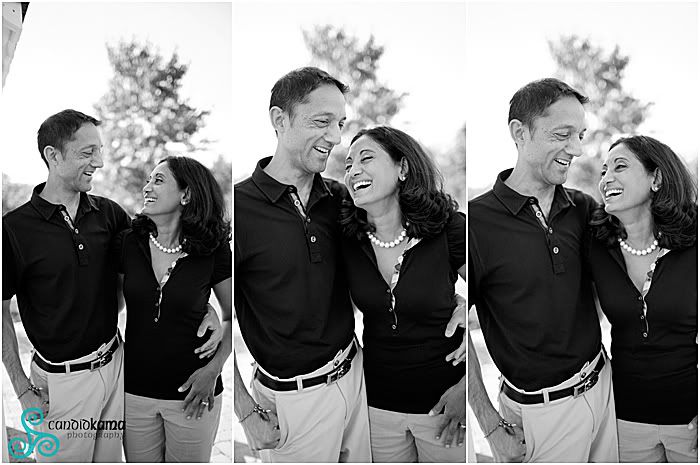 Romi and Hema were sweet together, they just would laugh with one another, find a moment to get serious and then laugh again.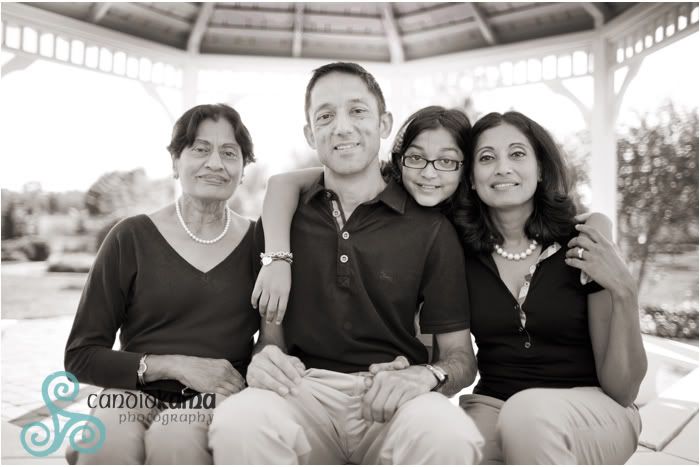 We finished at the gazebo behind their home with the family all together, and what a beautiful family they are. It was great meeting you all!
Labels: Portraits