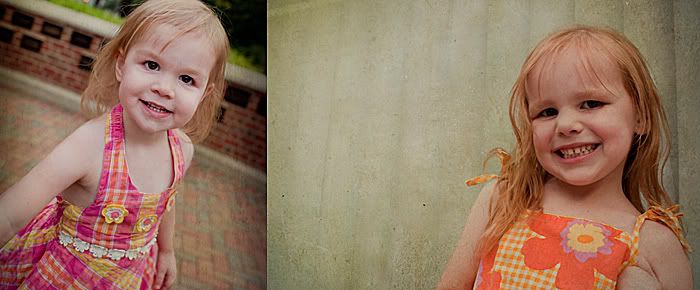 I spent a beautiful summer's evening with these two cuties in uptown Delaware. This is Adylise on the left and Ariella on the right.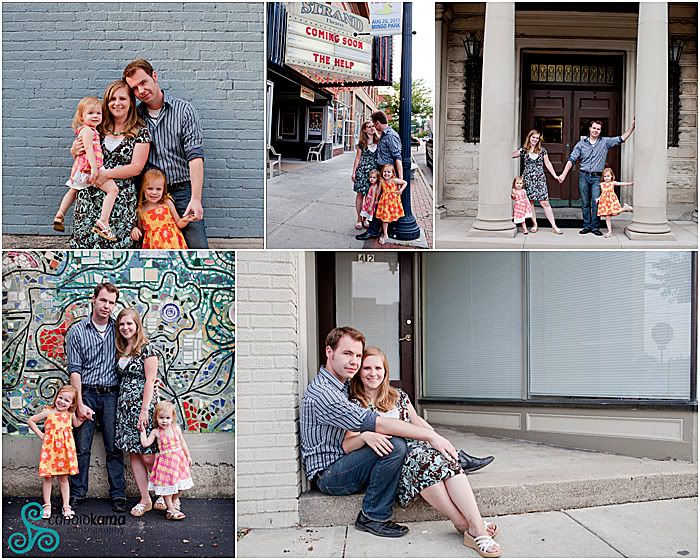 We walked the blocks around Delaware and it was fun getting to know this sweet little family. Instantly I could see their bond was strong and family was everything. And the girls clearly adore their Mommy and Daddy.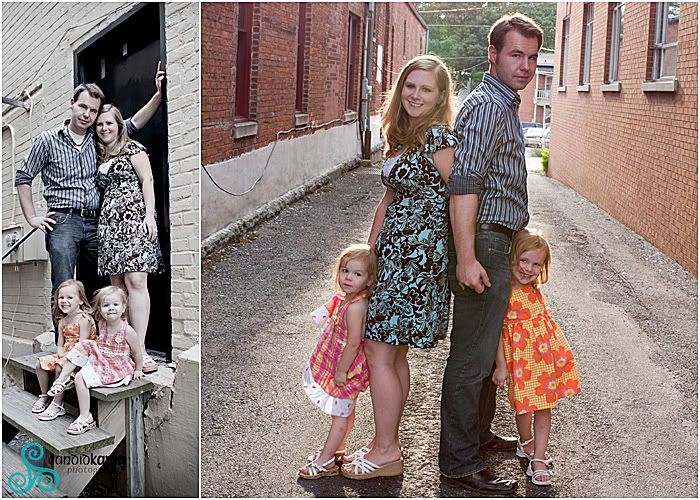 Jaime and Brett were such a delight to work with....and it doesn't hurt that they make a cute family.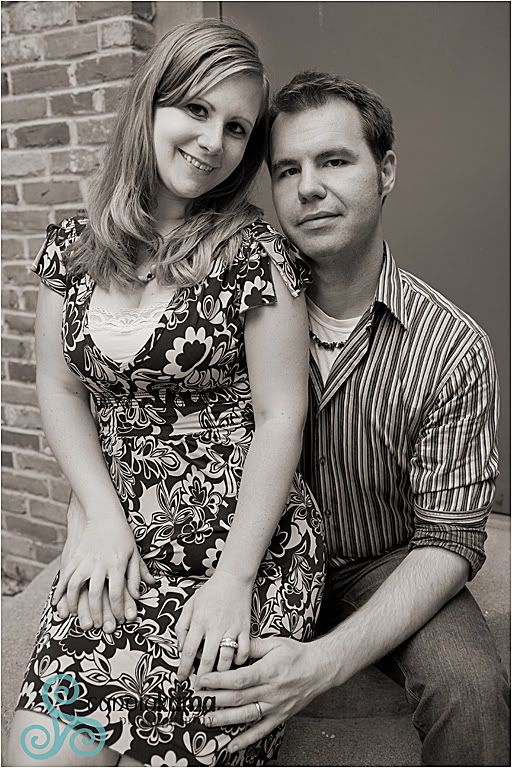 Jaime wrote me the sweetest note. It perked me up cause sometimes I get into
such a groove of shooting that I almost wonder if I'm anything but pushing a button. I give it my all when I go out and meet with clients and hope that it show's. I want to give them something to treasure. Something that puts a smile on their face. When they tell me they are not photogenic, I want to prove them wrong....everyone has beauty, inside and out. I make it my goal to bring that out in the images I see.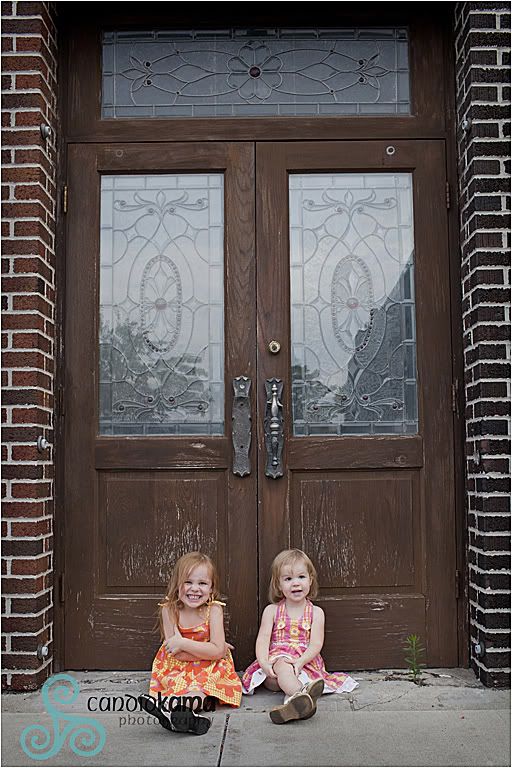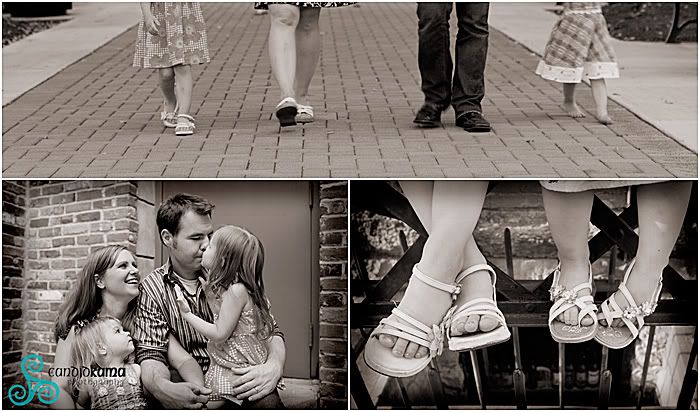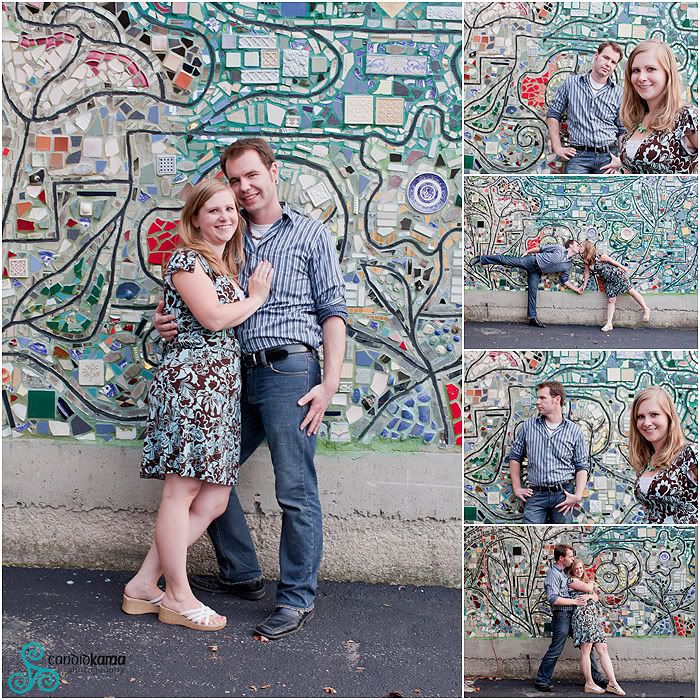 Something I try to do with each family session is to get some images of the parents alone. Seems like one the wedding bands go on, babies come into the picture, they no longer focus on the two of them....so that to me is something to put the focus back on. If it weren't for these two, Ariella and Adylise wouldn't be here. And I think of it down the road for them, photos they will cherish.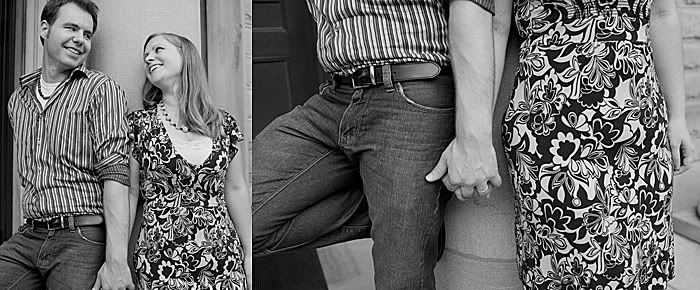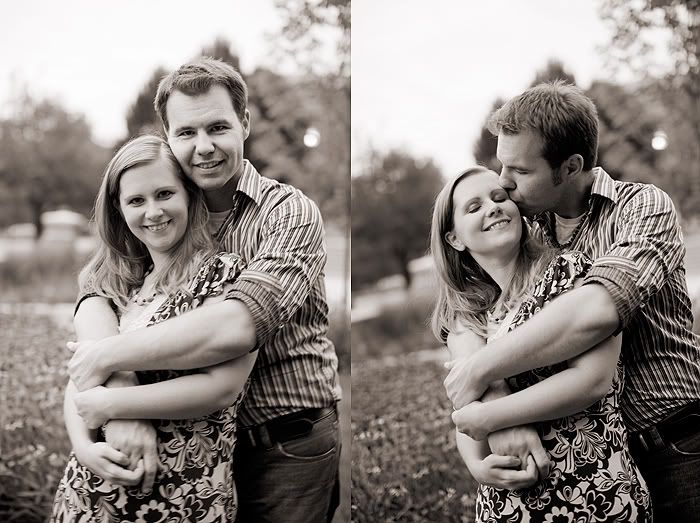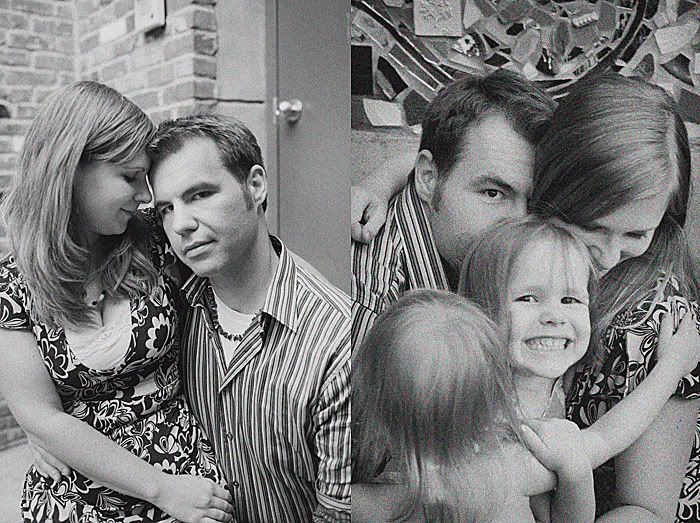 The image to the right was one of those that almost went to the trash pile....but something about it just kept me glued to it and I couldn't rid of it. I love the closeness of it and how they are in a big group hug.......it doesn't get any better than that. Those are the small moments of parenthood that stick with you. I had a wonderful evening with this family and can't wait to work with them again in the future.
Labels: Portraits