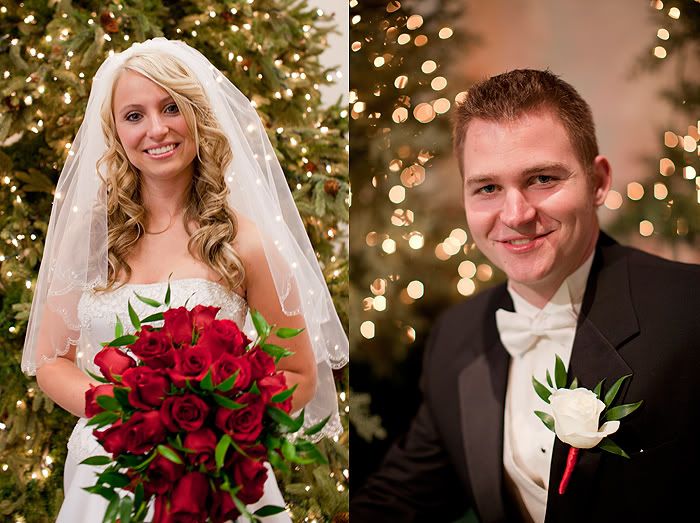 A few weeks ago, just before Christmas, Brady and his beautiful bride were married at The Northwest Bible Church. It was the first day of the year we saw a hint of snow and it couldn't have been more perfect for their wedding. The Church was so breathtaking with all the lights and holiday decorations an it served as an awesome setting to their day.
Britney's dress suited her so well, she looked stunning.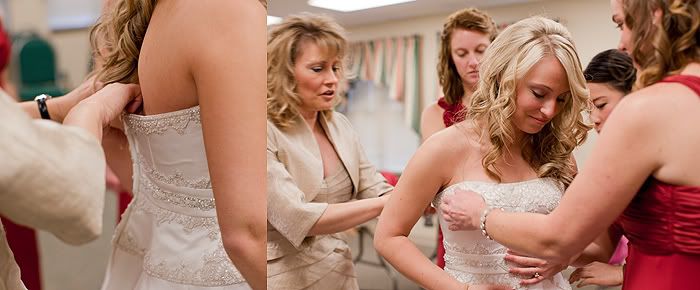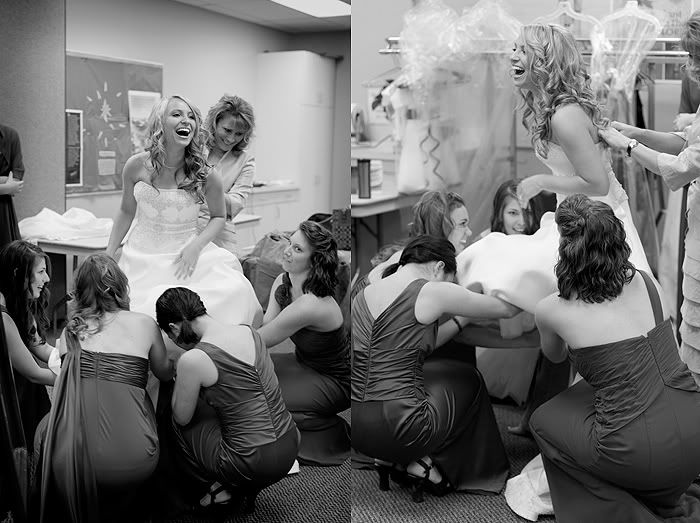 Britney has a certain bit of sass about her that just radiates, I like that about her. She has a smile that lights up a room. And a huge heart, very sweet girl indeed.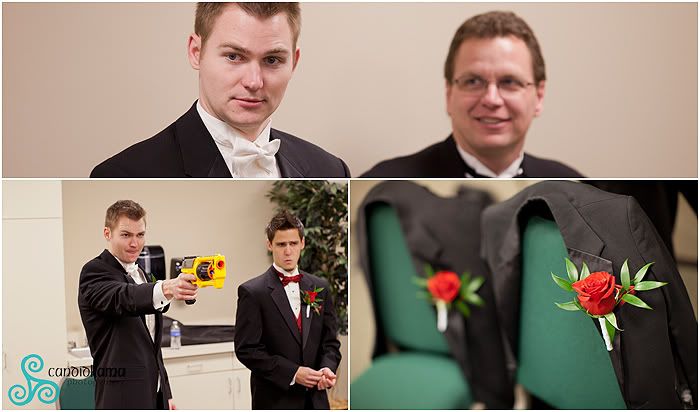 Brady meanwhile blew off some nervous energy with his groomsmen and dad. Think they were having a little too much fun over in the men's room.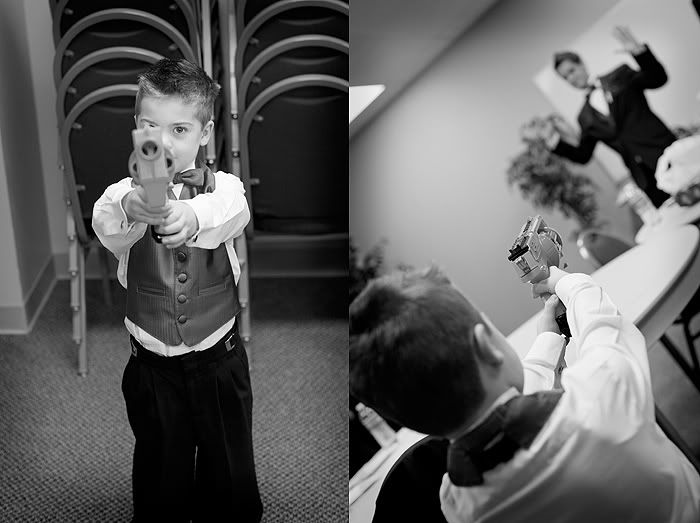 Things were getting a little serious......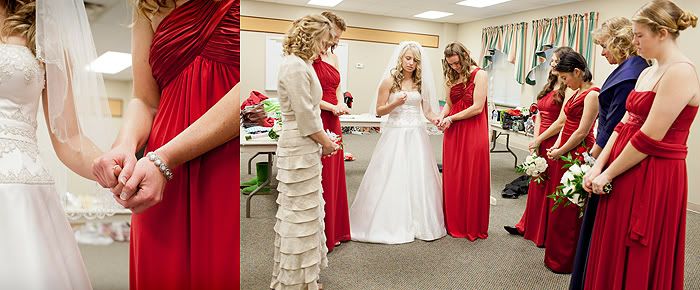 I always love to see a marriage start with a prayer before the ceremony. Britney was surrounded by her bridesmaid's and her mom and mother-in-law to be. She gave a heart felt prayer that didn't leave a dry eye in the room, an she was supported all the way.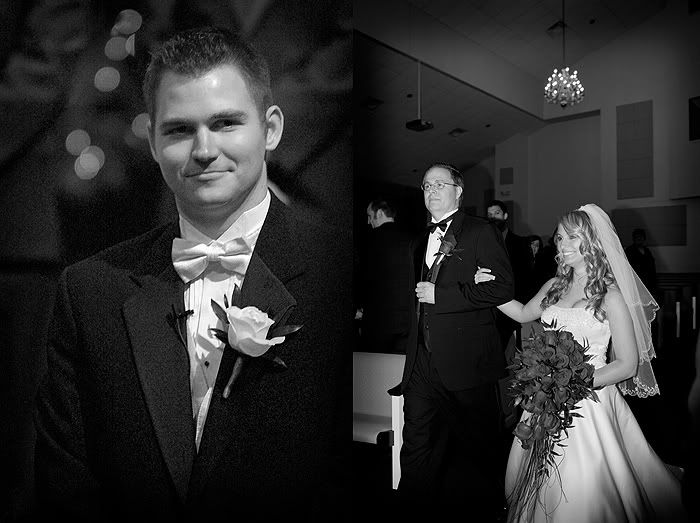 That first look, both Brady and Britney were just beaming.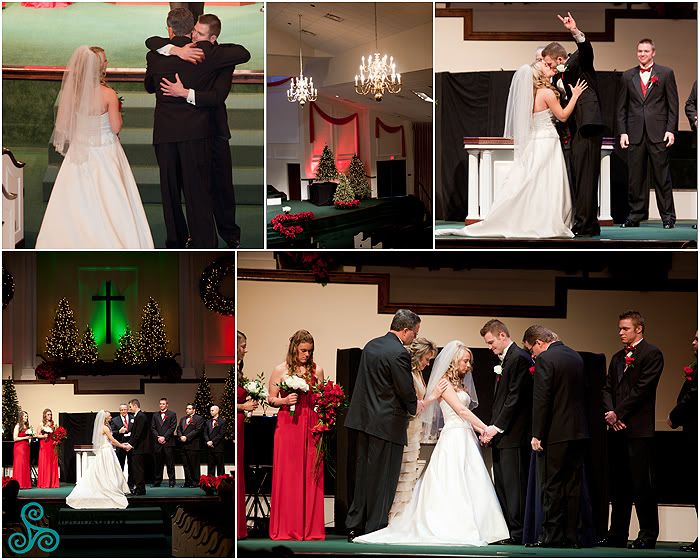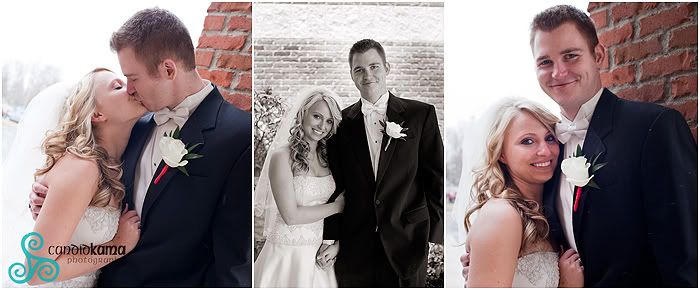 We stepped outside to do some portraits real quick, it was a cold day, but Britney didn't seem to mind.....she was perfectly content.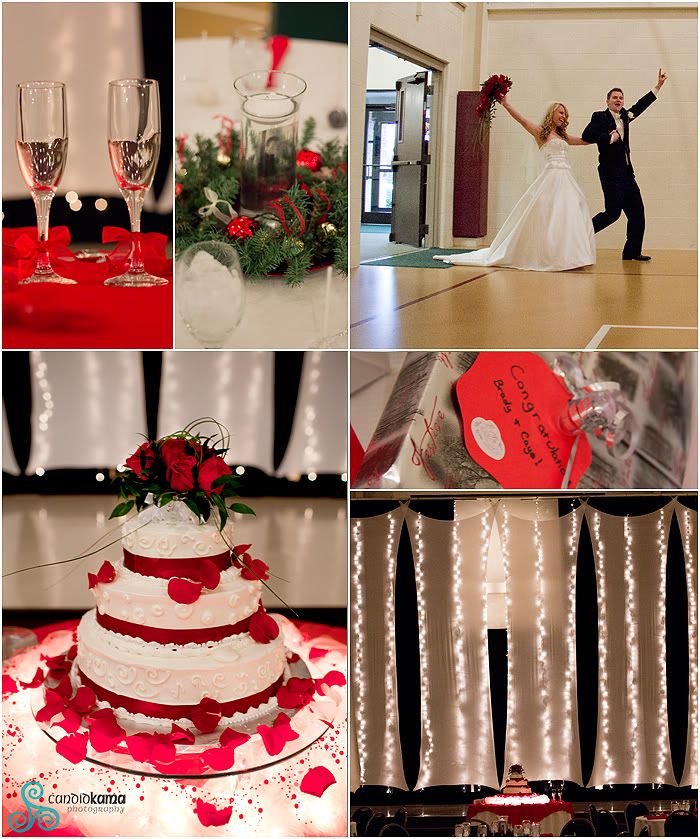 The reception was held at the church as well, everything was decorated up so nicely. I remember months back when I first met with Britney and her telling me about her big day, to finally see her plans in action, everything turned out so nice.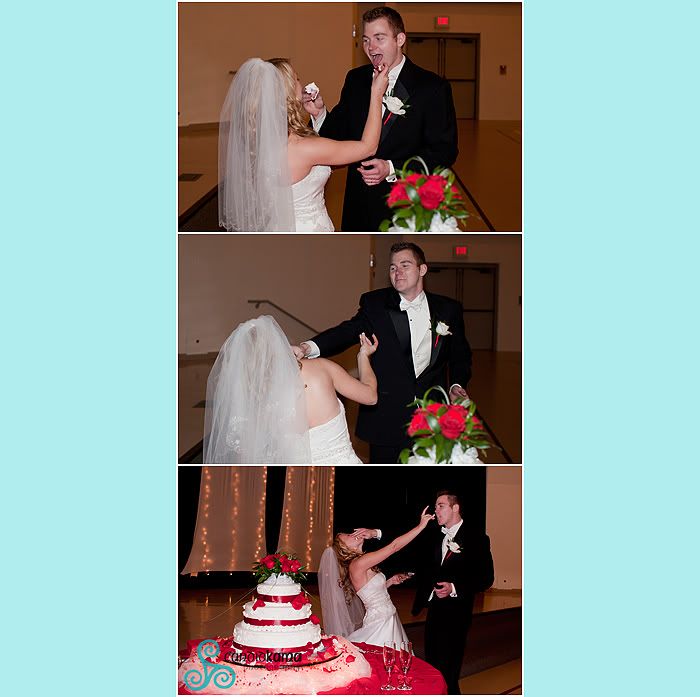 And then there was the cake....it's always fun watching the cake cutting to see what is going to happen. I think Brady knew all along, but he played it off well, he may have even fooled her, but then at the last minute he went in for the wipe down. As with any wedding it got cheers and smiles and Britney took it well. But I have a feeling she'll get the last laugh on that one! Congratulations to you both!! Many long year's ahead!
Labels: Weddings