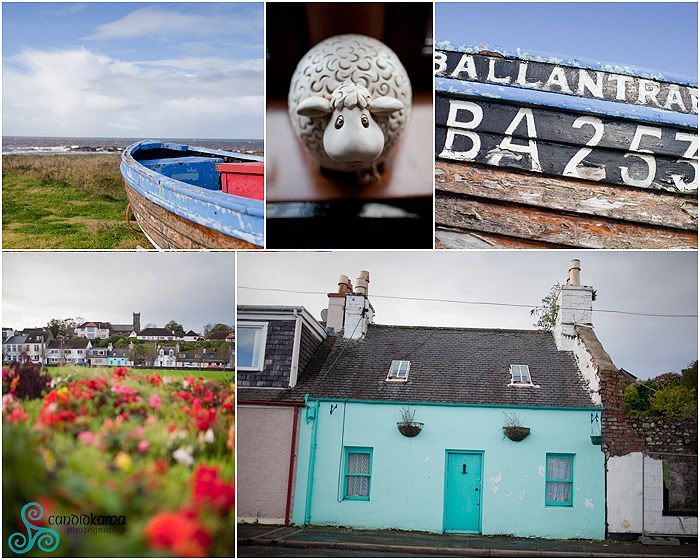 Our ferry took us to the colorful village of Stranraer, Scotland. It was our intent to get off the ferry and make our way to Edinburgh....but one look from the ferry to the village before me and I knew I wasn't going to get far that day. We got our new rental car and found ourselves a room for the night and then made our way about the town. We had dinner that night in a Chinese restaurant a few blocks from our B&B. The girls working there couldn't get enough of Ephram and he was eating it up. He loved picking up the accents and they got a tickle out of that.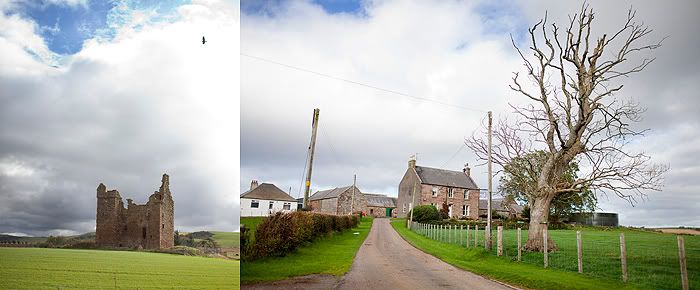 The next day we started making our way to Edinburgh. I quickly realized that again, we weren't going to make time as fast as I had hoped, but I couldn't resist the little villages we came through. While we might not have made good travel time.......the sight seeing was well worth it.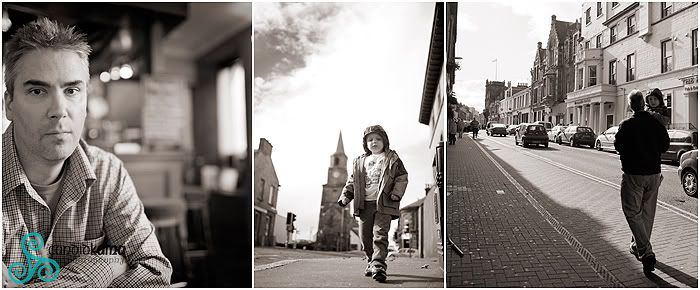 One of the villages we stopped in was called Girvan. We stopped in this pub for lunch an enjoyed some tasty treats. We walked up an down the streets to see the town before hoping back in our car.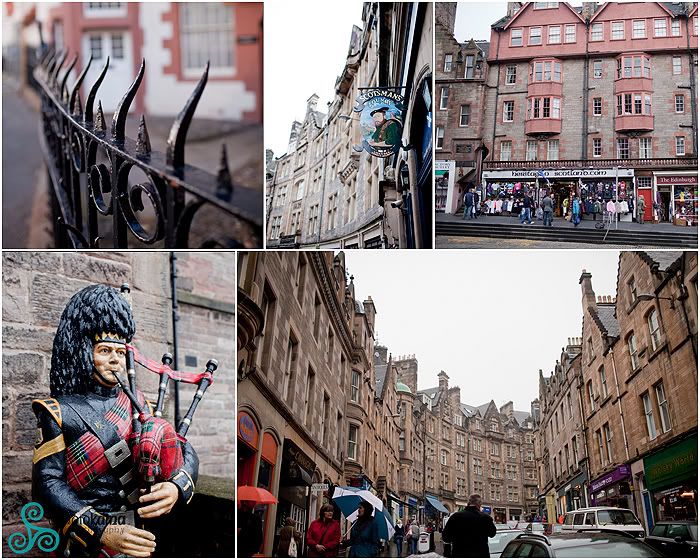 After several stops we finally made it to Edinburgh. I've wanted to visit this city for a long time. It was so beautiful and better than expected. It's so rich in History and charm. It's true, the sound of bagpipes can be heard all around the city, it adds to the wonderful ambiance. The evening we arrived it was beautiful and sunny.....so we got our baring down after we got our hotel. The next full day in Edinburgh was greeted with a mist. All day long that mist kept up....I can say that I'd like to have gone without the mist, but at the same time, it just made it that much more what I expected. However the down side is I know I didn't take my camera out nearly as much as I would have liked. Better luck next time.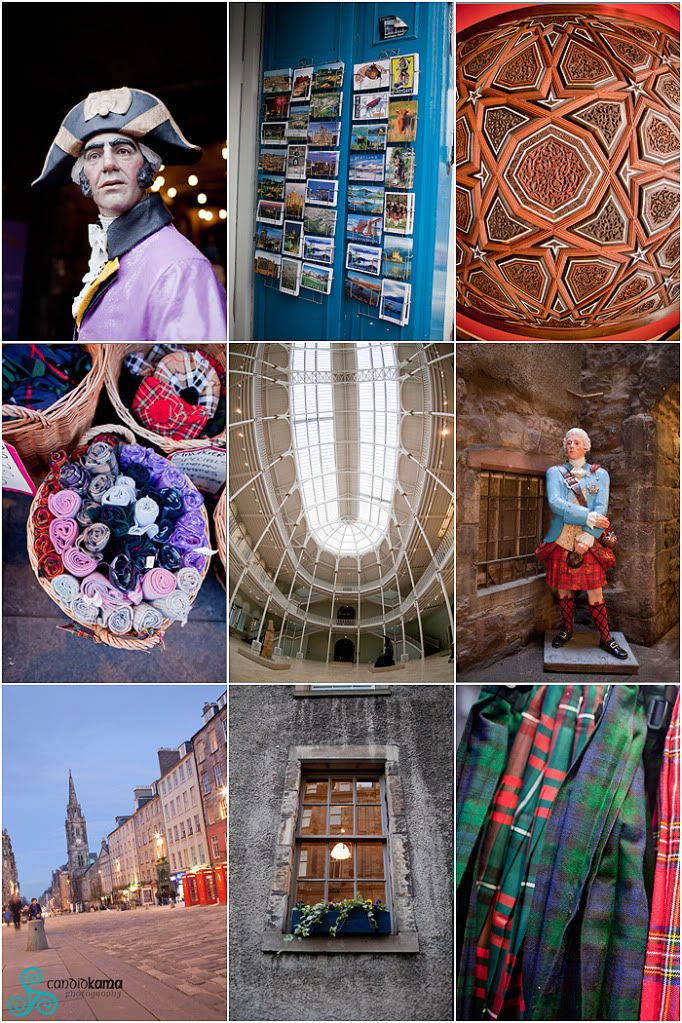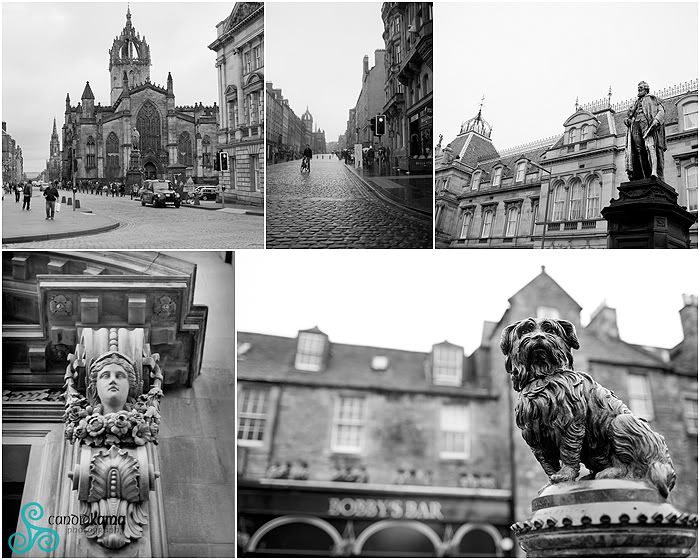 The architecture of the city is stunning. So much to see. You feel like your caught in a different era to a degree and that is what makes it so special. It's an easy city to navigate through and the locals are more than willing to help out. Park your car and let the bus service or another mean's get you around town.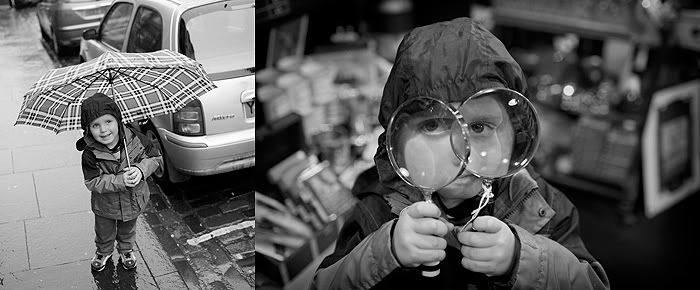 Ephram was having a blast around Edinburgh. Doesn't take much to entertain him.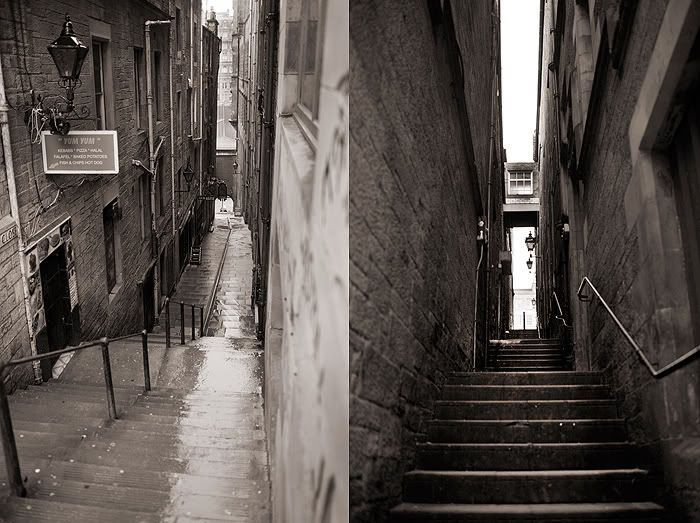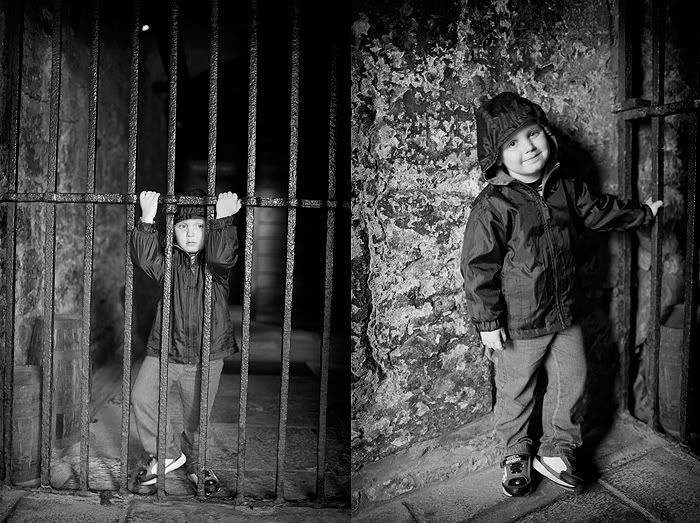 Without a doubt Edinburgh Castle was so worth visiting. Word of advice..if you are going to visit it, do it first thing to start off your day. The lines to enter fill fast and by the time we left in the early afternoon, people were standing in lines outside of the castle doors.........with a long wait ahead of them.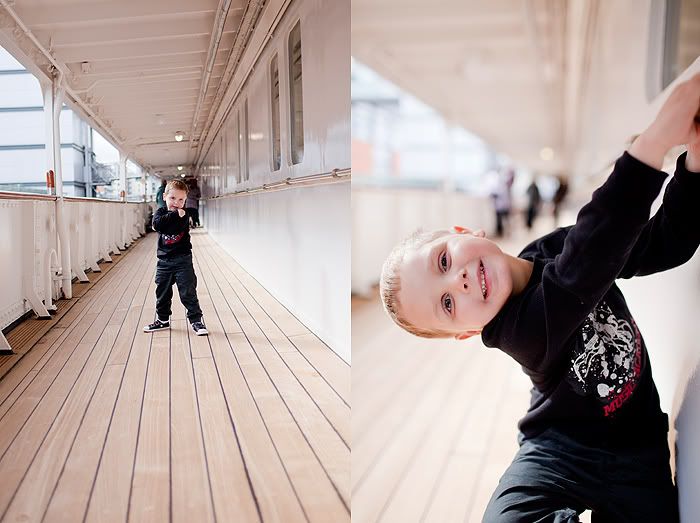 Our last day in Scotland we took a trip to see The Royal Yacht Britannia. It used to be the home on the seas for the Royal Family for 44 years when they traveled abroad. It was something to see. I would call it a little more than a 'yacht'. It was clearly dated in it's decor, but still an awesome experience to see this Historic boat.
We then traveled on to England.......more too come.
Labels: Personal