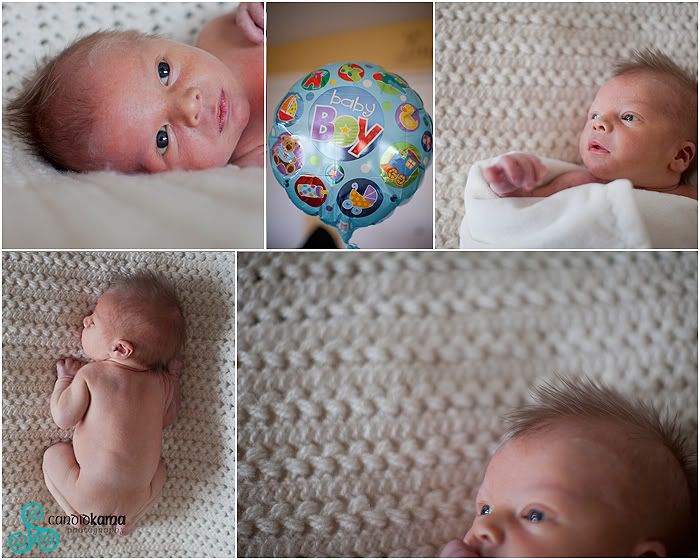 One thing I never tire of is working with newborns. They are like a perk of the job. Their cuteness and cuddles. The sweetness of a sleeping baby. The boisterous cries, to just looking at this new world that surrounds them and the two most important people in their world, Mom and Dad. Cruz was just under two weeks old when I met his family at their home.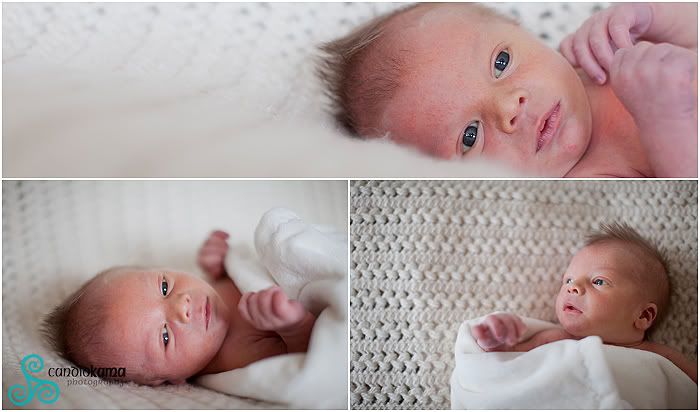 He'd just had a bath, so we started off with some nude photos of Cruz. He wasn't too keen on the water, but once he was bundled up, he was looking all around and content once again.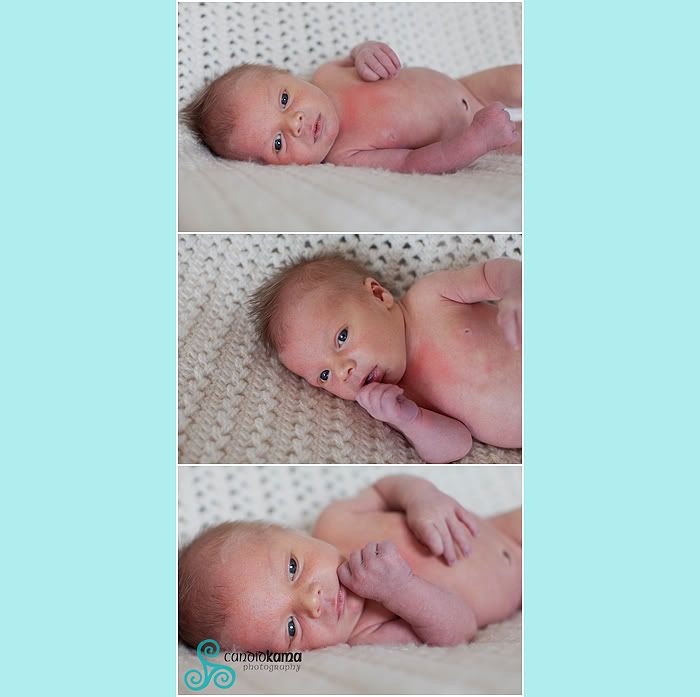 Love those baby blue eyes.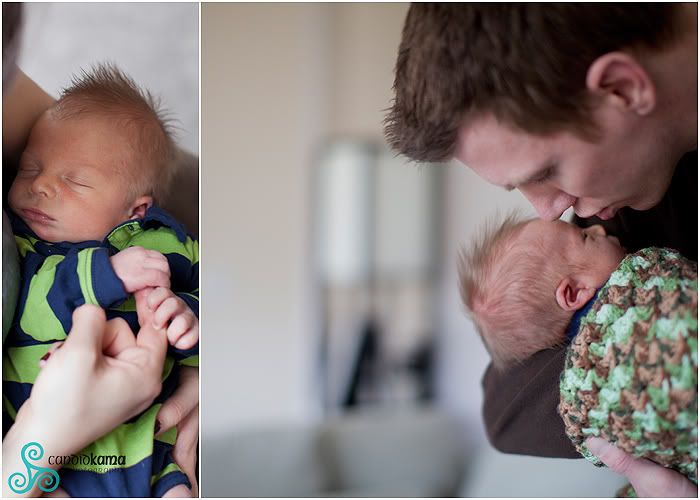 While Cruz had a firm grip of his Mommy Lucia's finger, he got some special attention from Daddy, Mark to help calm him down. The 'Shssshhing' effect did instant wonders. He instantly would stop crying and listen to his Daddy.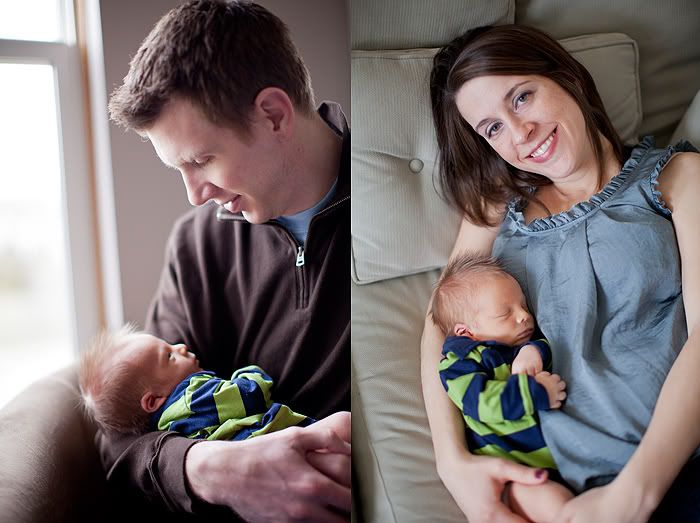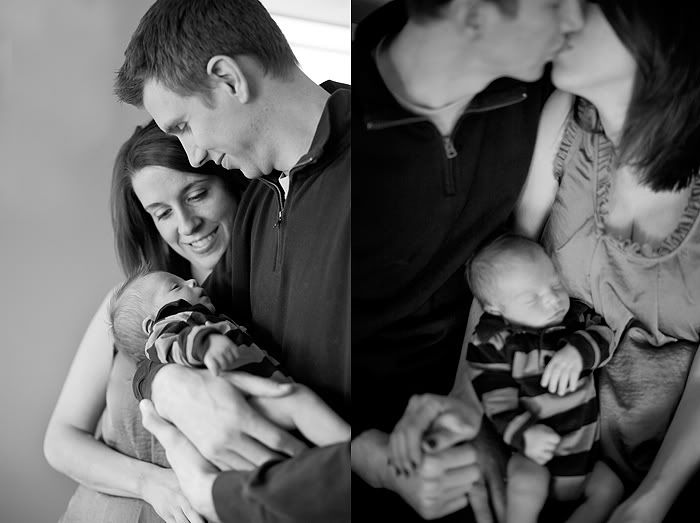 It's funny the memories that come to mind when I am working with clients. I kept thinking back to this same time in my life, all the excitement and for me, fear I felt. So many emotions and feelings running through my veins. And in the blink of an eye, a few short year's have already passed and that time of having a tiny baby are no more.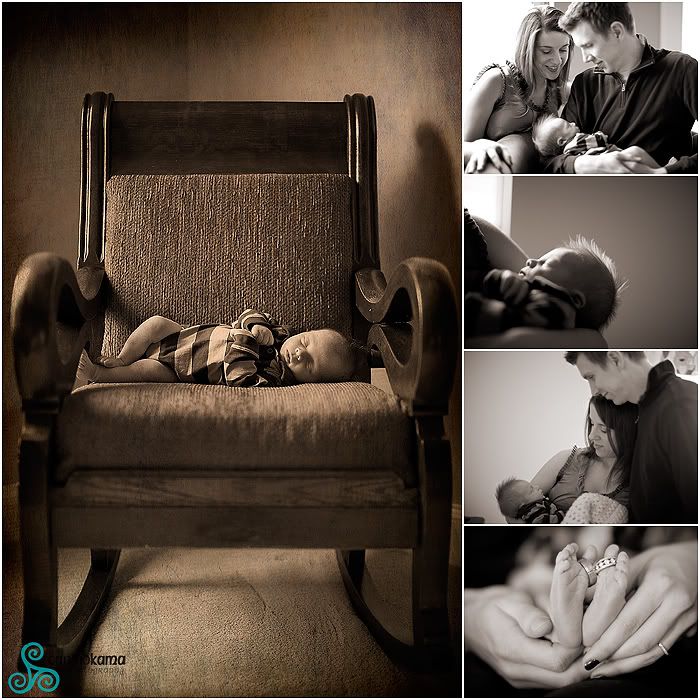 We went up to Cruz's nursery to get some photos. I was immediately drawn to this old antique chair that goes back several generations of Cruz's family. How could I resist such a beautiful piece of furniture and a sleeping baby?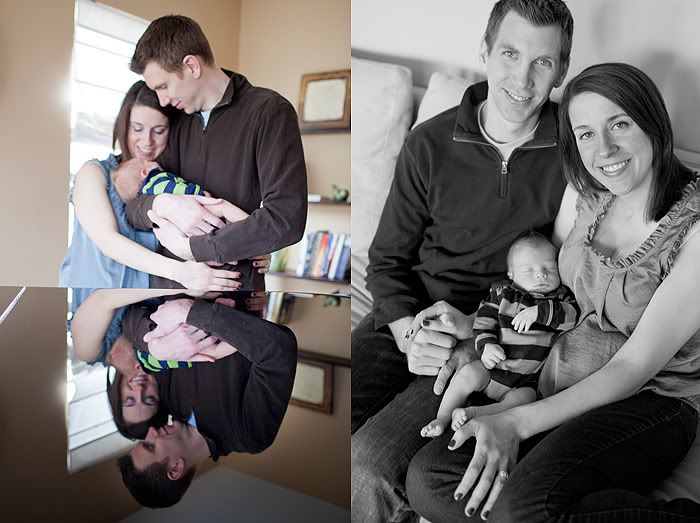 Lucia and Mark have a grand piano in their home. Lucia I'm sure will teach Cruz the keys to play as he get's older. For now, he was content to just lay on top of it and relax.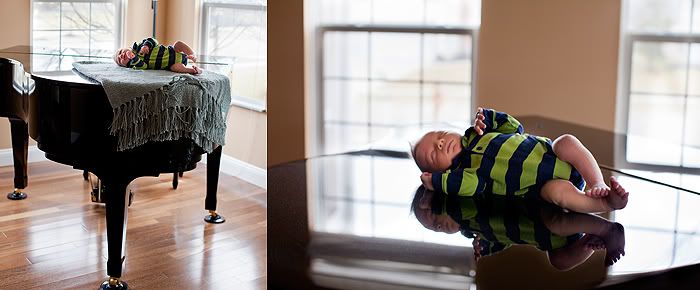 Cruz was so alert during his session, so I'm sure once I left he had a nice long nap........I hope!
Labels: Little Ones