Blog Photos Below:
Pardon our mess as we are working on a new website:
This is Carrie and Ben. It was a great relief to get back into the swing of things with my first
engagement session of the new year. Carrie and Ben live in German Village so we walked the
cobblestone streets around the neighborhood that sunny evening.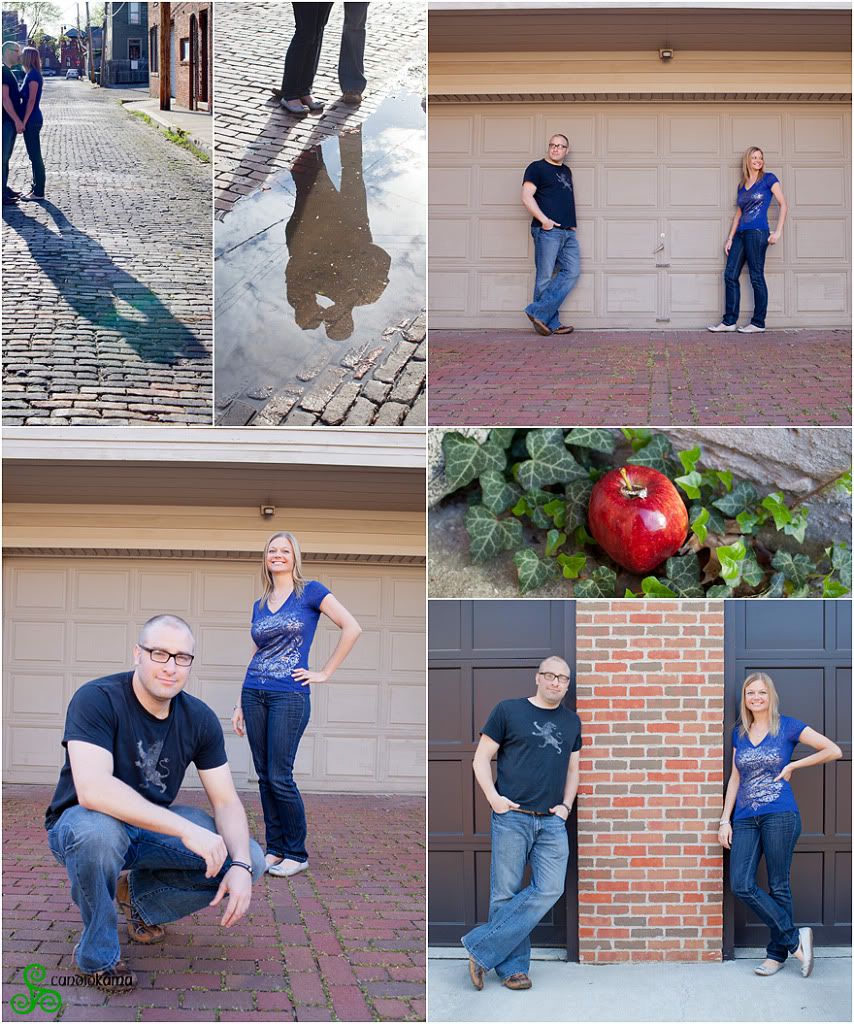 There is a bit of a back story to them, I've known Carrie and Ben for a few year's. Carrie's family lives across the street from us, so we have gotten to know their family well over the years. I remember when they first started dating, they were 'Just Friends'....or so the story went. You might want to update your status to 'More than Friends'.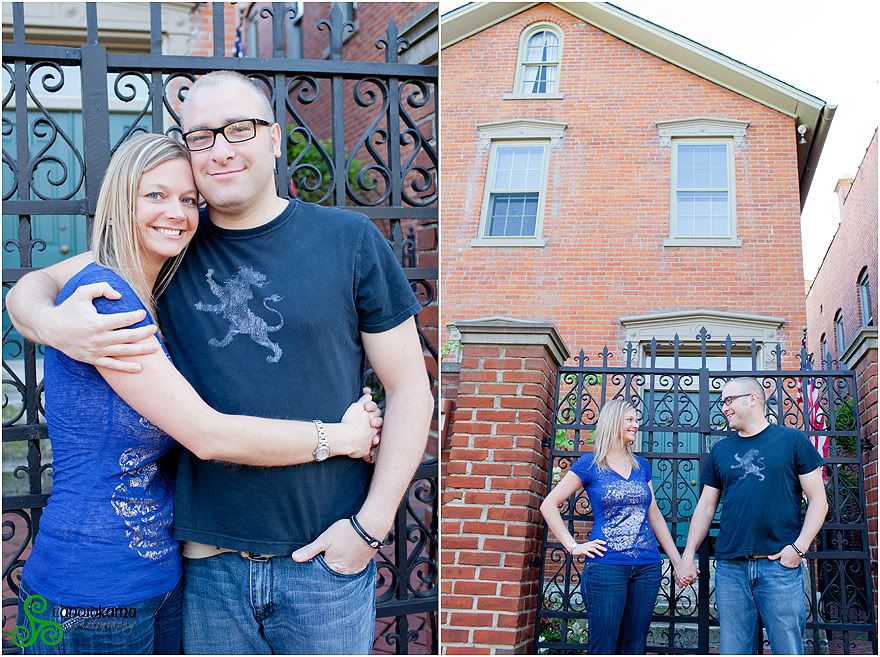 Carrie and Ben are in the process of building their first house, expected to be ready around the time they get married this summer, so they have a busy schedule going on this year. But they have enjoyed their time living in German Village and the spoils that it brings.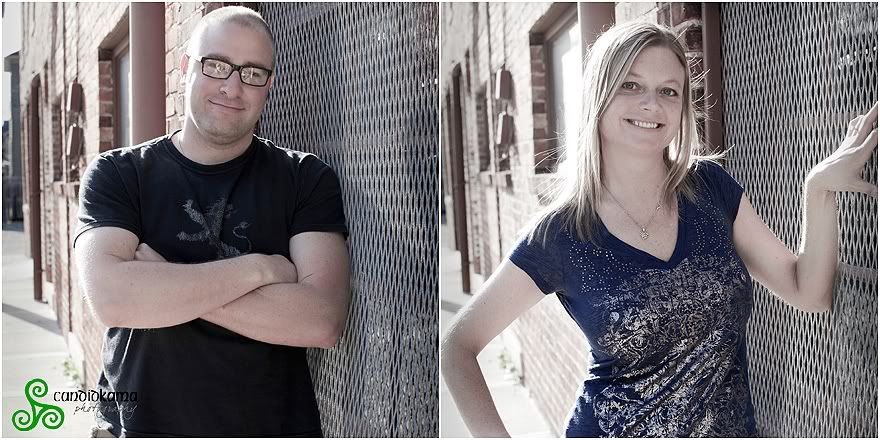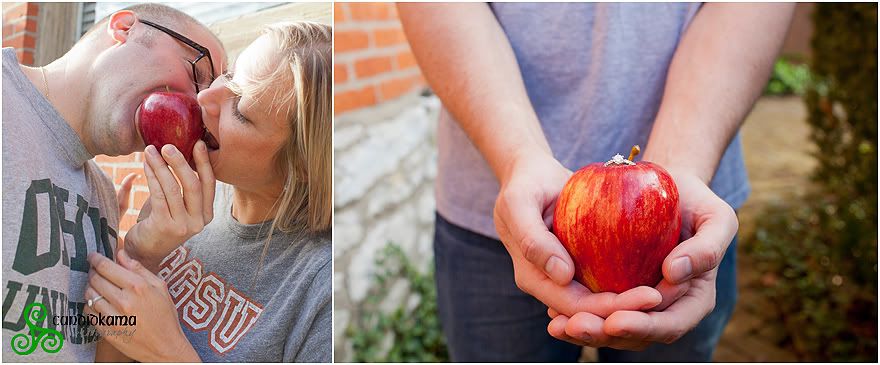 They both are teachers for Pickerington Schools, so I thought a play on apples would be appropriate.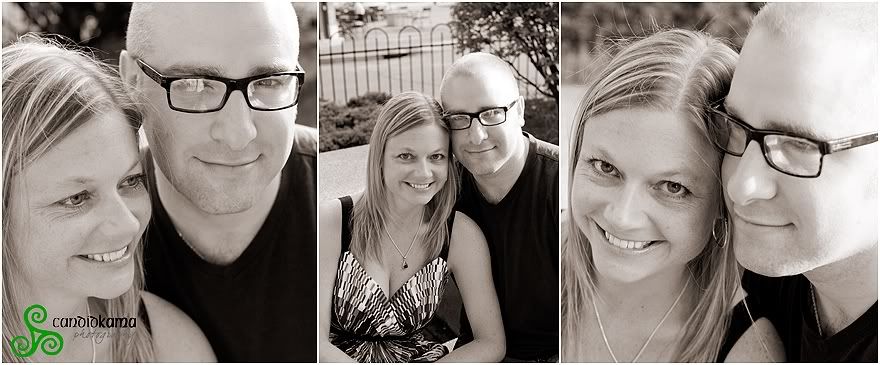 They are having a large wedding in June that we are really looking forward to. Friends and family are coming in from all over and the reception is going to be awesome. Their ceremony is taking place at The Ohio Village at the Historical Society.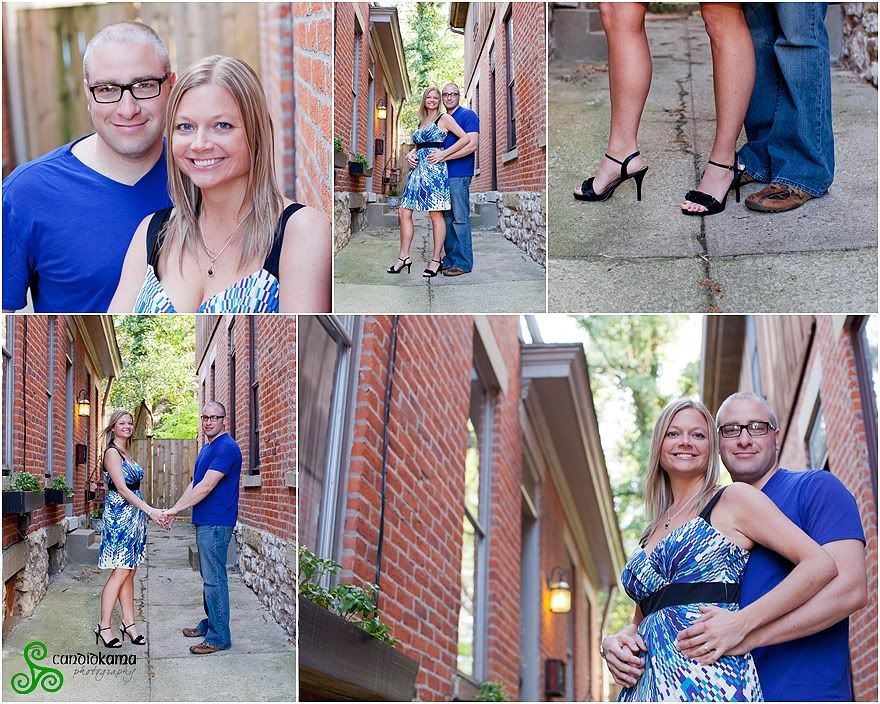 Carrie and Ben are a great match for one another. And I know that Ben adores her. He did the sweetest thing when he proposed to her. He created a story book with drawings done by a friend that told of their love story up until that point. He presented it to her and the rest was history......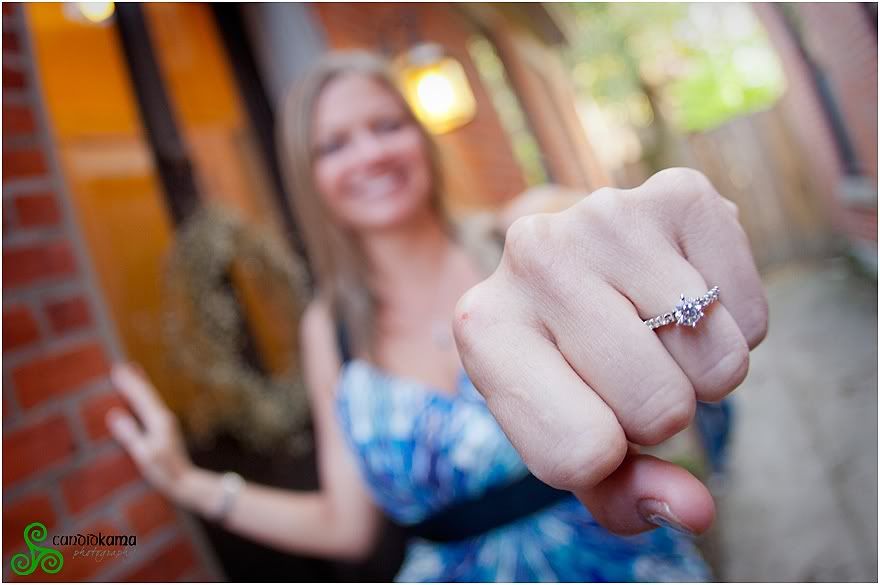 BLING!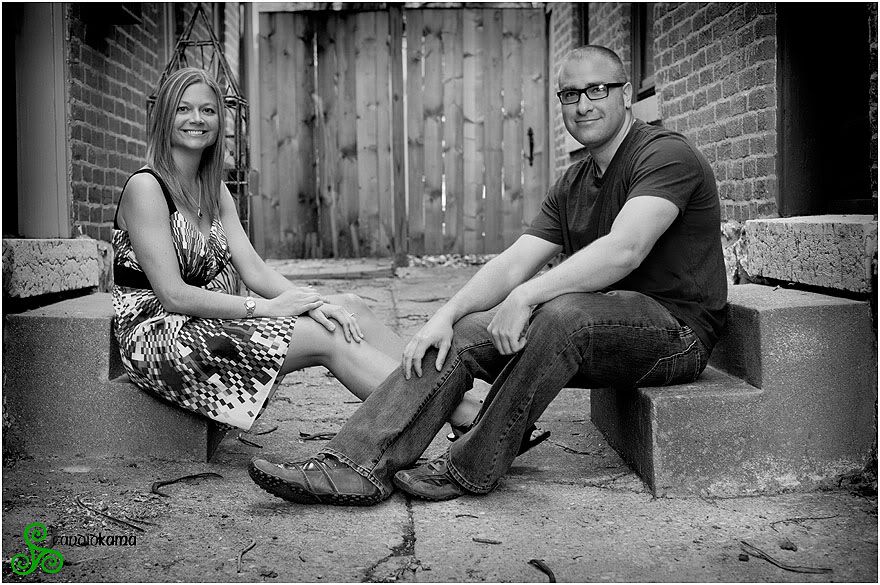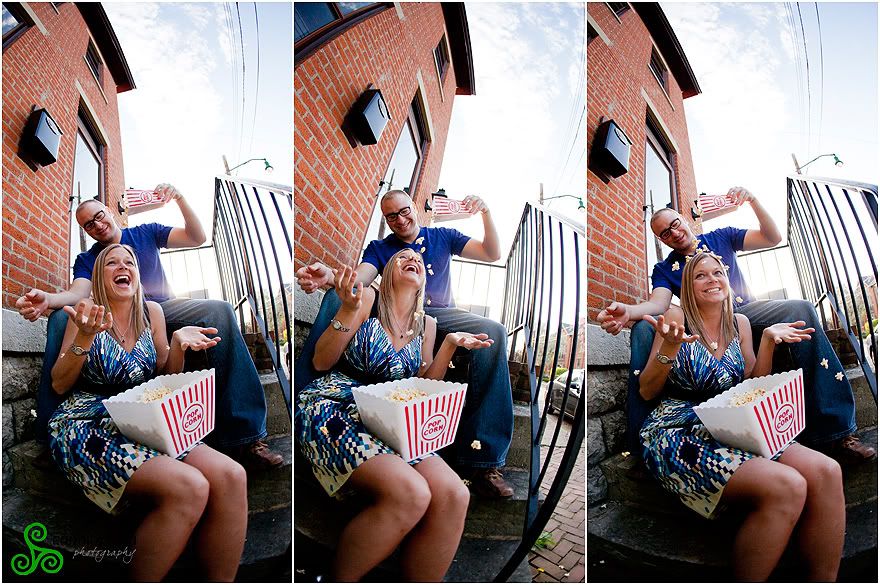 We finished out our evening with a treat. Carrie love's popcorn and it's a running joke in their home that you don't mess with her serving. She likes to keep it all to herself, and I hear there is a certain claw that makes an appearance when digging in.......I guess Carrie finally got pay back for all those time's she wanted it all to herself! Congrats on your engagement, we are looking forward to sharing your big day with you!

Labels: Engagement