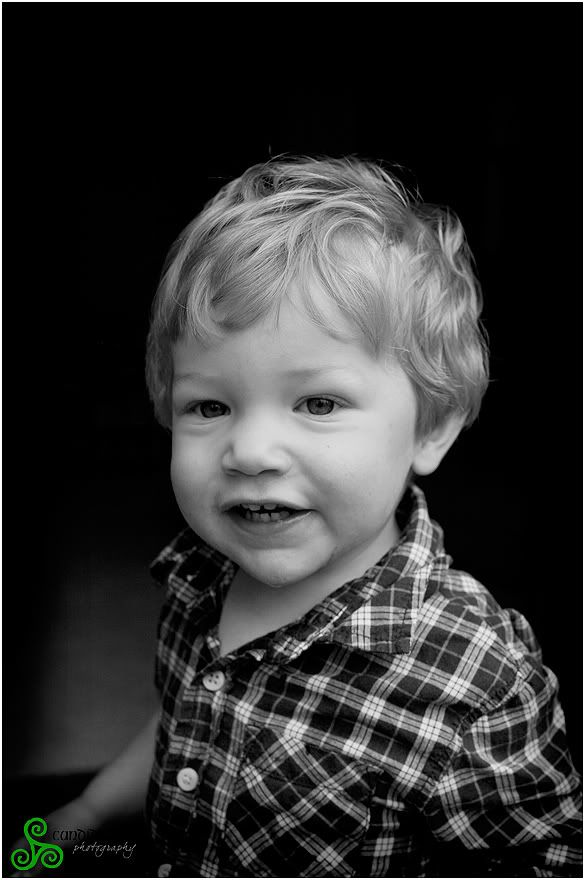 Last month, Luke celebrated his 2nd birthday at his home with some family friends. He enjoyed playing with all his lil friends and spending some time with his Mommy and Daddy in the back yard.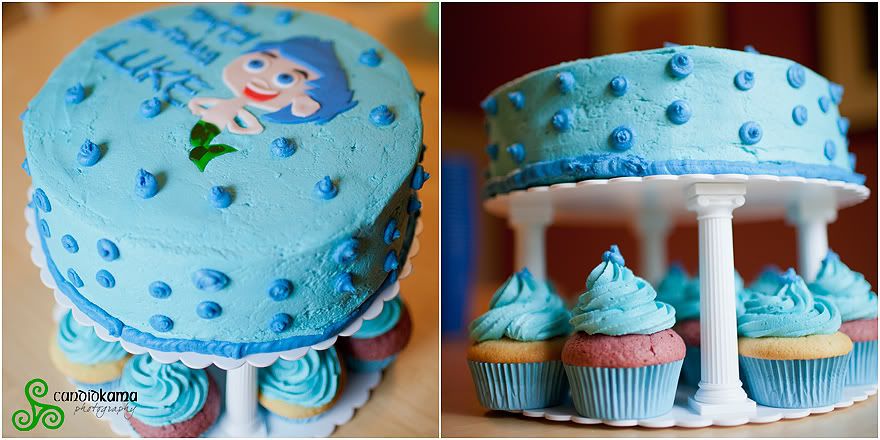 This cake and cupcake combo was a cute mix for the Bubble Guppie theme.
Odile and Michael were playing with Luke in the back yard of their home. Luke was just bursting with laughter and having a good time. Daddy would swing him, Mommy would blog bubbles.....just spending time with his favorite people.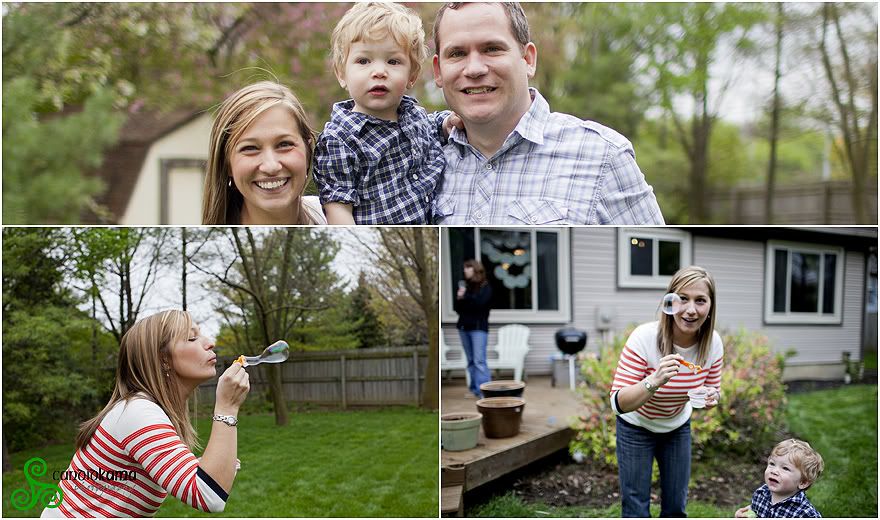 Bubbles are always a hit with the kiddo's.....
Luke had many things to entertain him, if it wasn't his toys, he was happy holding onto a football or playing with the balloons.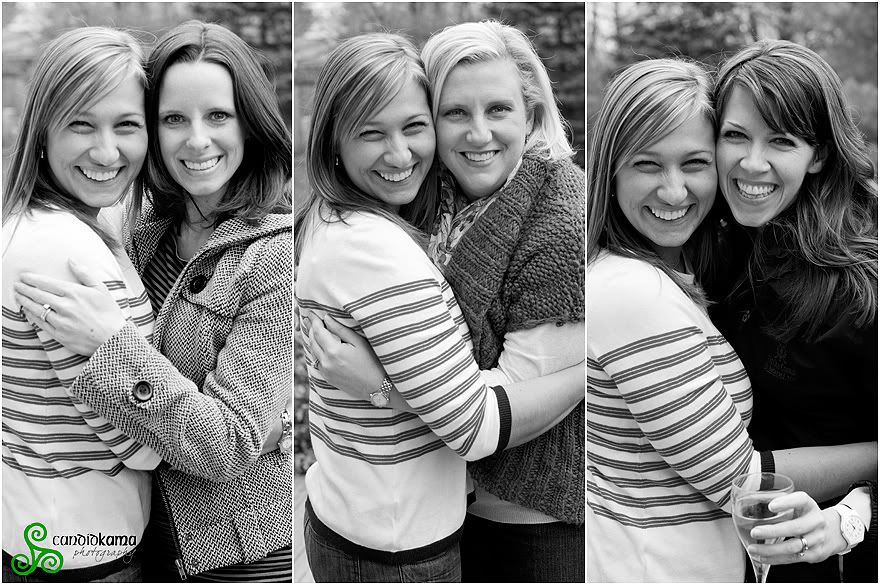 Odile has some great friends that surround her. Odile is from Argentina, and she has a beautiful accent....I could listen to her talk all day. I know she is eager to share these images with her family back home.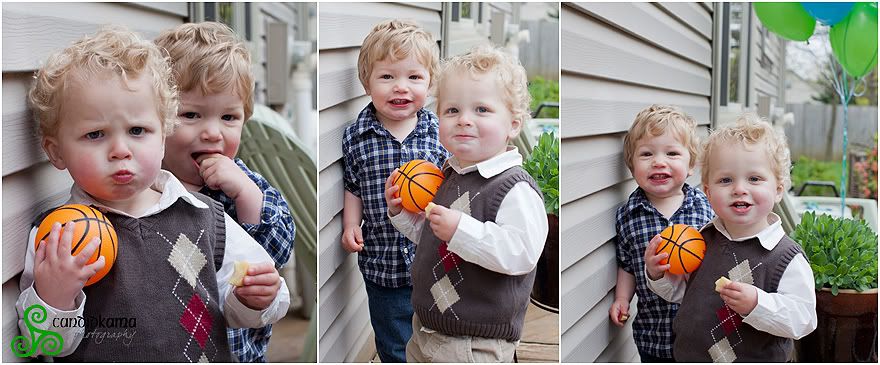 Luke's body guard was making sure I didn't take too many photos of the birthday boy! But I sweet talked him and he lightened up.....I kid, I kid.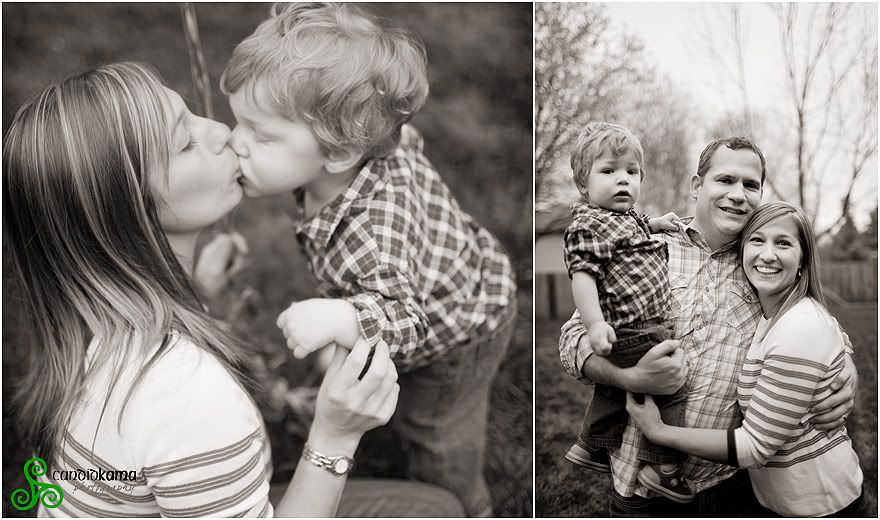 Luke kissing his Mommy just melts the heart.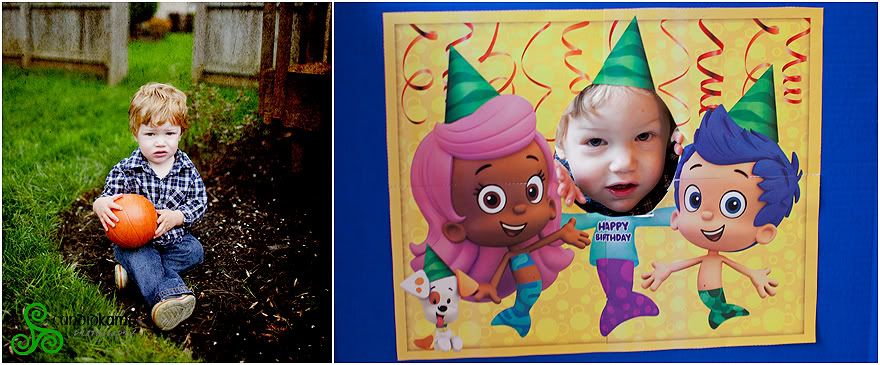 Luke was constantly on the go that day.....I didn't have but this one moment that he sat still for the camera. And then he was off again......the boy had places to go, people to see!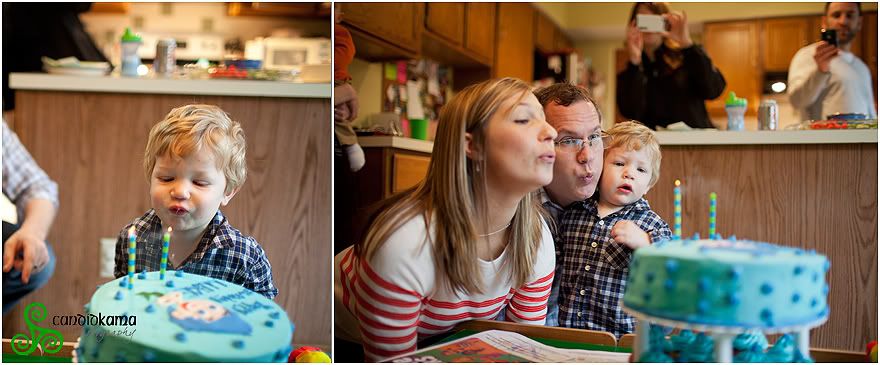 Luke got a bit of help from Mom and Dad blowing out his candles. He had a great party with so much love for one lil guy! Happy Birthday Luke!

Labels: Parties