BLOG POST FOUND BELOW:
I was so happy to finally get a chance to meet the winning couple. They live in Chicago, so they made a trip back to Ohio to visit with family and do some wedding planning and met me to do their engagement session a few weeks ago at Old Man's Cave. Hocking Hill's is special to Jen and Jeff, their relationship pretty much started here, an it became the spot where Jeff proposed to Jen. There is this little cave down around the water that you really wouldn't even know was there unless you were looking for it.....an that is their special spot. How sweet is that!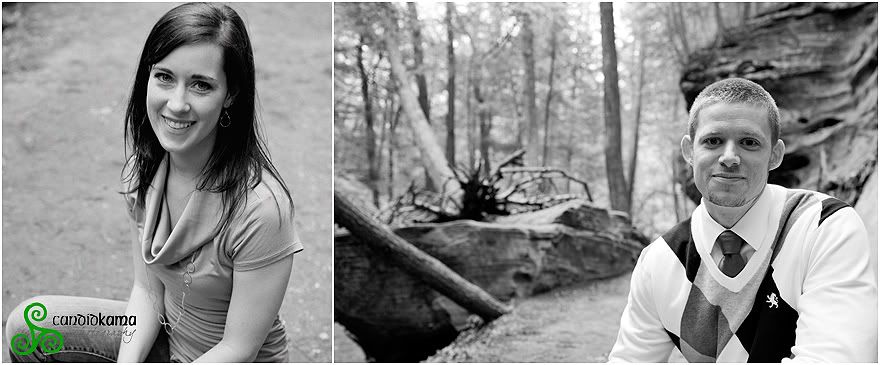 They were so laid back and just having a good time in each other's company. Really makes me look forward to the big day and all they have planned.
You don't really get the sense from the photos it was a cold day, but it was freezing the afternoon we met. So much so that there was hardly anyone at the park. In all my year's of going to Old Man's Cave, I've never seen it so quiet, so it was rather refreshing not having to fight the crowds for a change.
They filled me in on tid-bits about the wedding day an their plans. They are with out a doubt so excited and counting down the days.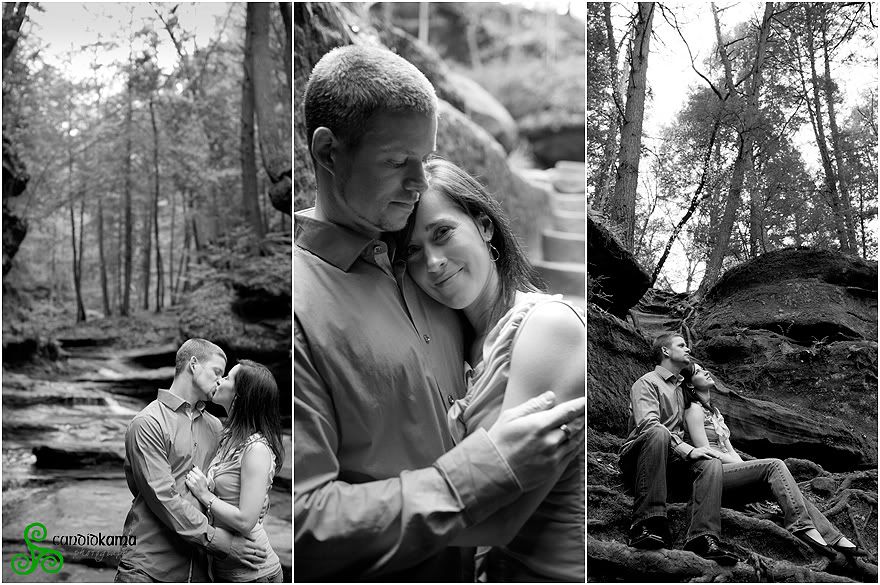 I love couple's that just enjoy having fun with each other...they can be as silly as they want to be and they make each other laugh. They seem like a perfect fit for each other. How often does the bride get to keep her original letters of her name? She doesn't even have to worry about changing that!
Jeff and Jen love to make their visits to the park when they are back in town. I'm sure it was a trip down memory lane and one that leads to much happiness when they think how far they have come.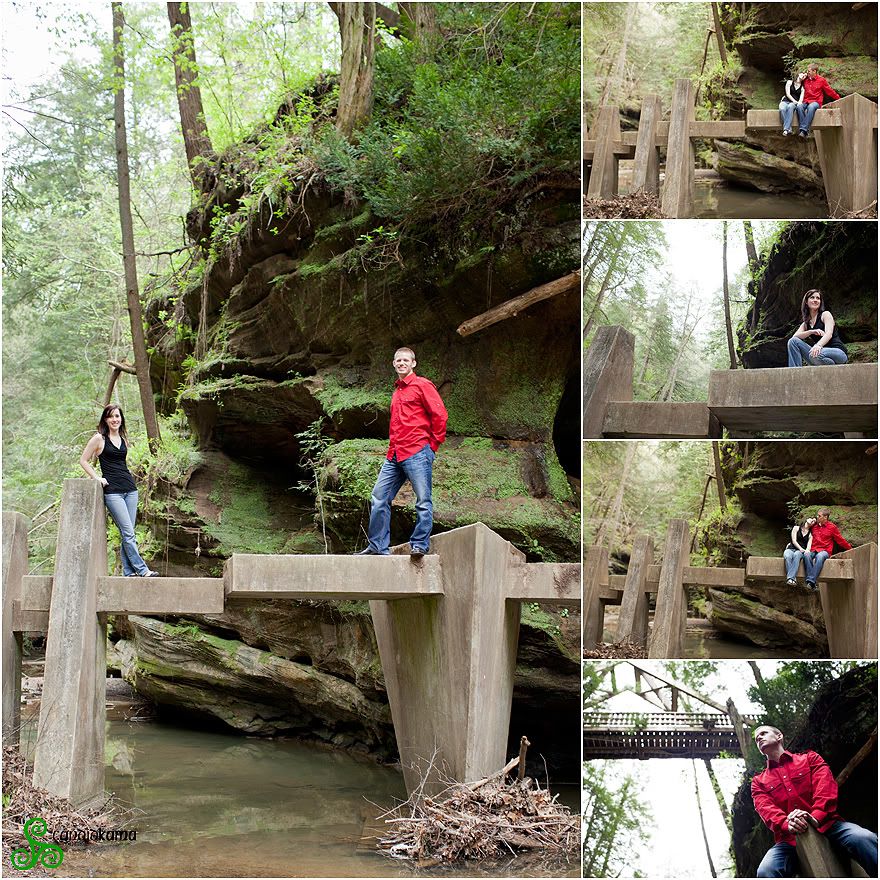 Who doesn't love this cool concept of a walkway ramp...couldn't miss out on the opportunity to use it.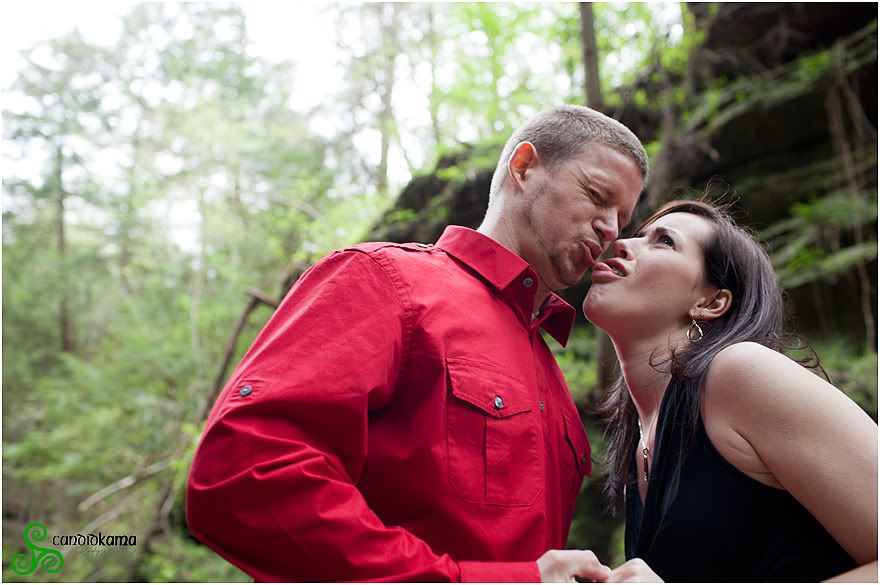 Dare I say it again....this couple love's to make each other laugh and have a good time. We had previously joked about bad engagement photos we've seen on various websites, so this was their take on it. Thankfully I know for a fact they kiss better than this!
The big day is drawing near and they are putting the final touches on their plans. We are looking forward to this wedding and getting to take part in it. I know so many people rooted for them in the contest, and they truly feel blessed to have such a wonderful family and friend base around them. Can't wait to watch it unfold!