This past Sunday I was asked to take some photos of a wonderful Flamenco
Dancer. This is Carol and she has been dancing The Flamenco for some
time now. Her hard work has paid off and it shows. 
Flamenco is a term that applies to the body of music, song and dance. 
Customarily associated with Andalucian gypsies of Southern Spain.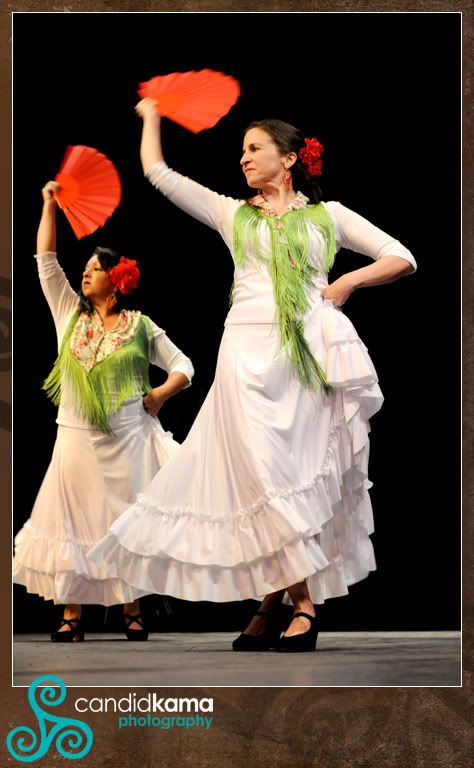 The above images is known as the Guarijas Dance (the fan dance). 
Influenced by Cuban rhythms, it was brought to Spain in the XVI 
century. This dance is traditionally a women's dance, almost always 
performed with a fan and means Cuban Peasant Girl.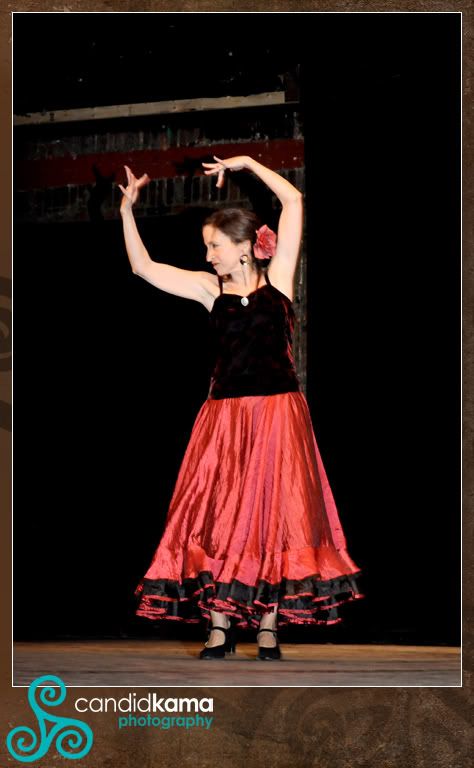 The attire the dancers wore was colorful and dramatic. Carol had a solo
in the middle of the sets called Tientos Tangos. This had my feet wanting
to dance with her as she stomped about the floor and commanded the room
I really enjoyed getting to be a part of this experience and the show. 
If your interested in more information about Flamenco Dancing, be sure 
to check out  The Columbus Performing Arts website as they will be happy 
to bring in more dancers.
Labels: Misc.